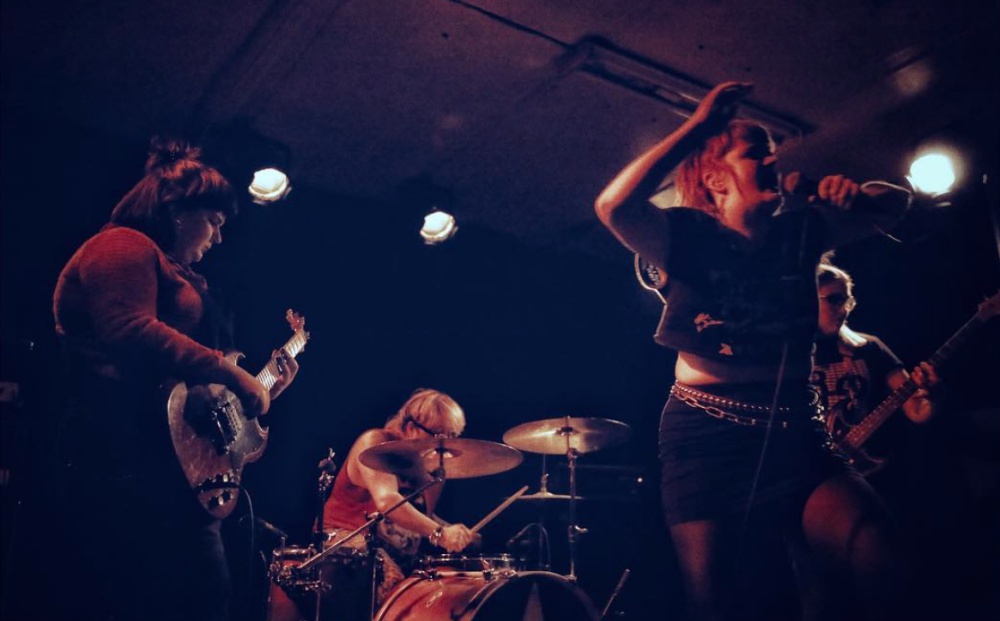 Iceland is often referred to as the "Land of Fire and Ice." Fittingly, I've stumbled gloriously into both in the form of hardcore bands D7Y and Dauðyflin.
In both presentation and delivery, they manage to conjure both the beauty in and inherent destructive forces of the natural world from which they hail. Having recently dropped a blazing August demo, D7Y is a lava-hot and ferocious D-beat horde out of Reykjavik. In lieu of penning apocalyptic epics in the vein of Tragedy, Wolfbrigade, Nux Vomica or Martyrdod; D7Y comes from a different school of crust punk. There's no build-up, no setting the table, and no slowburn to their scorched Earth policy.
From the opening seconds, there's an almost grindcore urgency to their blown-out attack and by the time the high point final track "Maskinan" hits, we're left stunned and bloodied. This tendency towards full immersion recalls the decidedly more punk end of the spectrum in the tradition of both the Scandinavian and Japanese styles. It's over in the blink of a bruised eye, demanding immediate replays.
Though my investigative techniques are spotty, I'm led to believe Dauðyflin shares DNA in the form of band member with D7Y. 3/4 of Dauðyflin also comprise the utterly essential Börn, an essential listen for fans of icy and dynamic feminist post-punk.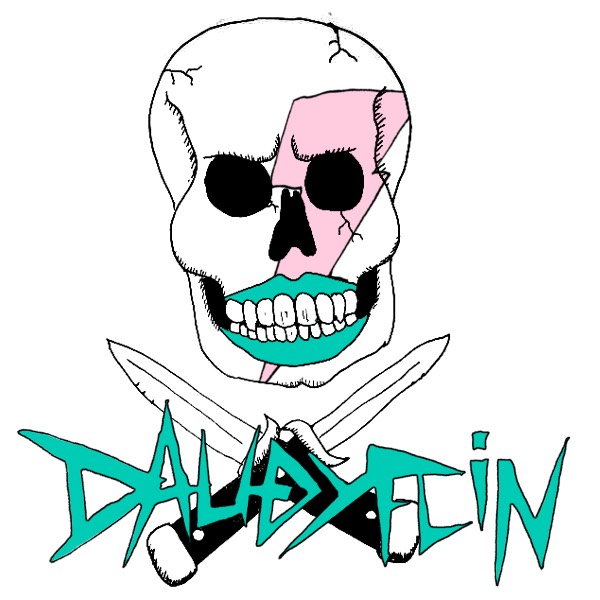 Self-described "dark hardcore punk pogo party music," there's a terrifying harsh noise aesthetic to Dauðyflin's tightly wound and wonderfully queasy sound. It's certainly dark and blistering hardcore that's blended violently beneath a wall of post-punk informed distortion. Alexandra's vocals are utterly captivating and unhinged, a perfect feral match for the manic tapestry beneath. "Fyrirlitning" is the perfect style-demonstrator from the forward-thinking group, as its marriage of blazing hardcore and discordance. It's defiant, challenging, and unsettling in the way all important punk tends to be.
Dauðyflin play staunchly feminist, pogo-friendly hardcore wearing a tar-thick layer of reverb. Their recently released S/T 7" is available through Iron Lung Records, who've recently put out amazing releases from C.H.E.W. and S.H.I.T. Lest you think their entire roster identifies solely in acronym, check out other crucial titles from Rashomon, Total Control and Physique.
Dauðyflin is brash, loose, and utterly fucking essential.