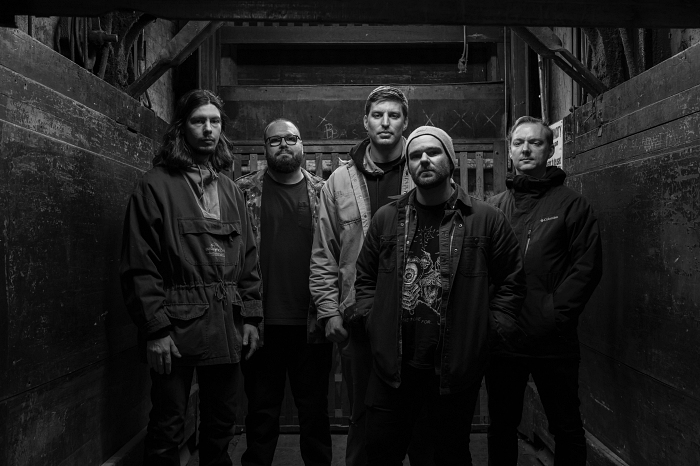 In one of their press photos, the members of World I Hate are standing in front of a tank, which is quite fitting.
The Milwaukee-based outfit's sound is a violent concoction of no-bullshit hardcore and power violence that shares a sonic kinship with groups like Think I Care, The Endless Blockade, and Hatred Surge. So, yes, an army tank suits the band photo just fine.
Last seen on this site in my 12 Hardcore Bands to Check Out in 2023 feature, the quintet features musicians who have also played in such groups as Cross Me, Judiciary, and Low End, so in addition to the Wisconsin membership, there's also some Texas blood coursing through World I Hate's veins. Formed in 2018, they released an excellent EP called Collapse a couple of years later.
World I Hate recently forged an alliance with WAR Records (Strife, Absolute Truth), who will be releasing their debut album, Years of Lead, in June. I spoke with vocalist Hall Crossno and guitarist Jimmy LaDue about the band's formation, the forthcoming album, their thoughts on the current hardcore scene, and more.
Since I know people, I also got you guys a jump on an absolute ripper of a track called "Safer in Jail" to give you an aural sampling of Years of Lead before it hits stores. Don't ever say I'm not looking out for you.
First off, how far back do you guys go with each other? Did Low End and Judiciary play a lot of shows together in the past? The Milwaukee and Texas connection is intriguing.
(Hal Crossno, vocals): I moved to Milwaukee in 2014, and met pretty much all the guys in the band within the first few months of moving here. Always have seen and hung out with everyone at shows, and we've all watched each other's bands at one point or another.
(Jimmy LaDue, guitar): I've known everyone for a different amount of time. Tom and I met when Cross Me got started and have been playing in bands and going to shows together ever since. Tom and I go back the farthest.
Low End and Judiciary played a few shows together, but Judiciary's first show was in Lubbock, Texas with Cross Me. Jake continued to book Cross Me over the years, which is where we really got to know each other. The real connection didn't actually start until they needed a fill-in for their first time in Europe. Jake kept calling me to fill in, and the rest is history.
Did you have a clear vision of what you wanted World I Hate to sound like before you even began writing, or did that come later, as you started playing together?
(Jimmy): Tom and I always talked about starting a band that sounded like Think I Care and Mind Eraser put together for literally years, so the vision was pretty clear. We actually got the ball rolling and started writing around 2018. It evolved a little bit as more people came in the band, but more or less stayed tried and true for what we were going for.
We're premiering the track "Safer in Jail" on the site today, but how does the new material compare to the six songs on Collapse? I loved the caveman parts that bordered on power violence at times, but there's a ton of speedy parts that balanced it all out. Six Weeks Records meets '90s-era Victory Records? Either way, it works.
(Hal): I would say that this record is a bit of a continuation of our first EP—just trying to do things faster and harder. There are one or two songs where we break the formula just a little bit, but for the most part, we're just trying to continue to write no-frills, adversarial hardcore. That's what we all like.
(Jimmy): The new record has all the elements that the 7-inch has, just expanded on with some new takes. With writing an LP, you have to be a little bit more deliberate about getting outside your comfort zone, and we're trying to push the boundaries we set for ourselves initially.
Now that we've talked music, what can we expect lyrically from the songs on Years of Lead?
(Hal): I take a lot of influence on this record from the period in Italian History that goes by the same name, after the fall of fascism in the country that led to a sort of insurgent style civil war.
With the hyper-partisanship happening in the United States today, I feel if things were to break out in violence, it would look much more similar to 1970s Italy than what happened in the US in the 1860s. Most all of the lyrics are coming from the root of this idea, what those conflicts might be about, the way that progressive movements work, and their shortcomings in modern day America.
I wanted to ask you about this line from the bio Andrew from WAR Records sent me: "If you prefer your heavy music to have radio-ready choruses and crossover appeal, look elsewhere."
Do you feel that hardcore is getting too commercialized right now?
(Hal): There was a joke on our local Milwaukee board taking bets on who will be the next band to put out a radio-rock track. I don't know if I would say that like, all of hardcore is getting over commercialized, so much as our whole lives are getting over commercialized. There are corporate interests involved in nearly every way people can get information and communicate with each other.
If you want to be a band, or just a person on the internet, it's pretty much part and parcel to also be a brand or a commodity if you want the algorithm to pick you up at all. Marry that with the corporate strategy in the past 5 or 10 years to moralize all pieces of mass media you consume and it's a recipe for the organic exposure of this kind of underground music.
I really hope that new people coming in and partaking in these radical ideas aren't listening to like, GEL (a cool, honest DIY band) the same way they're watching She-Hulk (a purely for-profit venture made by a multi billion dollar company), but I feel like there is some overlap in how the algorithm will dish out both of those pieces of media.
There's also a storied history of large corporations co-opting legitimate political movements to make a sale, and I have no doubt that's also going on. I could do a whole interview about this, but I'll stop and say that I have hope for the 15 to 20 somethings that they see through the bullshit in the world and find a small slice of reality in current hardcore.
(Jimmy): Hardcore and punk have surfaced in the mainstream a handful of times over the decades, and I'm all for it. High tides raise all ships, and with bands like Knocked Loose and Turnstile playing the kind of shows that they are, it only helps every band and every promoter.
So many new people will be introduced to hardcore, and though hardcore might not be the same sonically as it was in difficult eras, I think this subculture is such a positive thing to be around... especially when you're younger. So yeah, the more the merrier.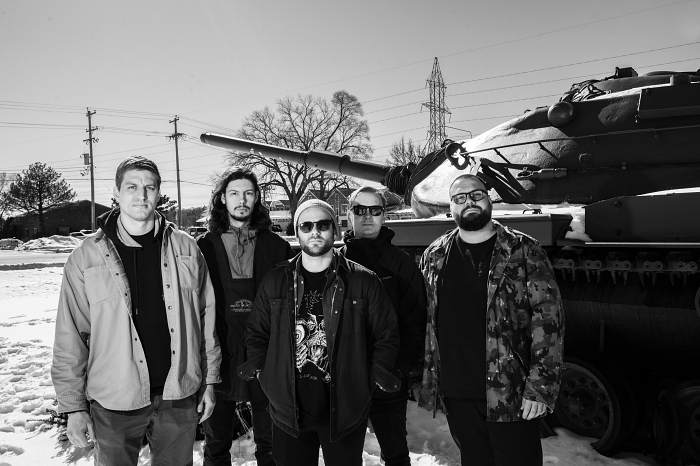 Milwaukee seems like it's having a bit of a moment right now, why do you think that is? What are some other Milwaukee bands people should check out?
(Hal): We have a handful of very solid venues in town that are great for having all ages hardcore, punk, and metal shows. X-ray, Cactus, and JJ's Bar and Grill all survived the pandemic through community support, and they've helped the scene grow a lot since things opened back up after covid.
Bands to check out: Enervate, Big Laugh, Infamy, Reality Check, Mind Harvester, Innuendo, Organism, Necron-9, Peroxide, and Primrose. Also check out the Blast Radius record store if you're in the area, and a badass local label Unlawful Assembly.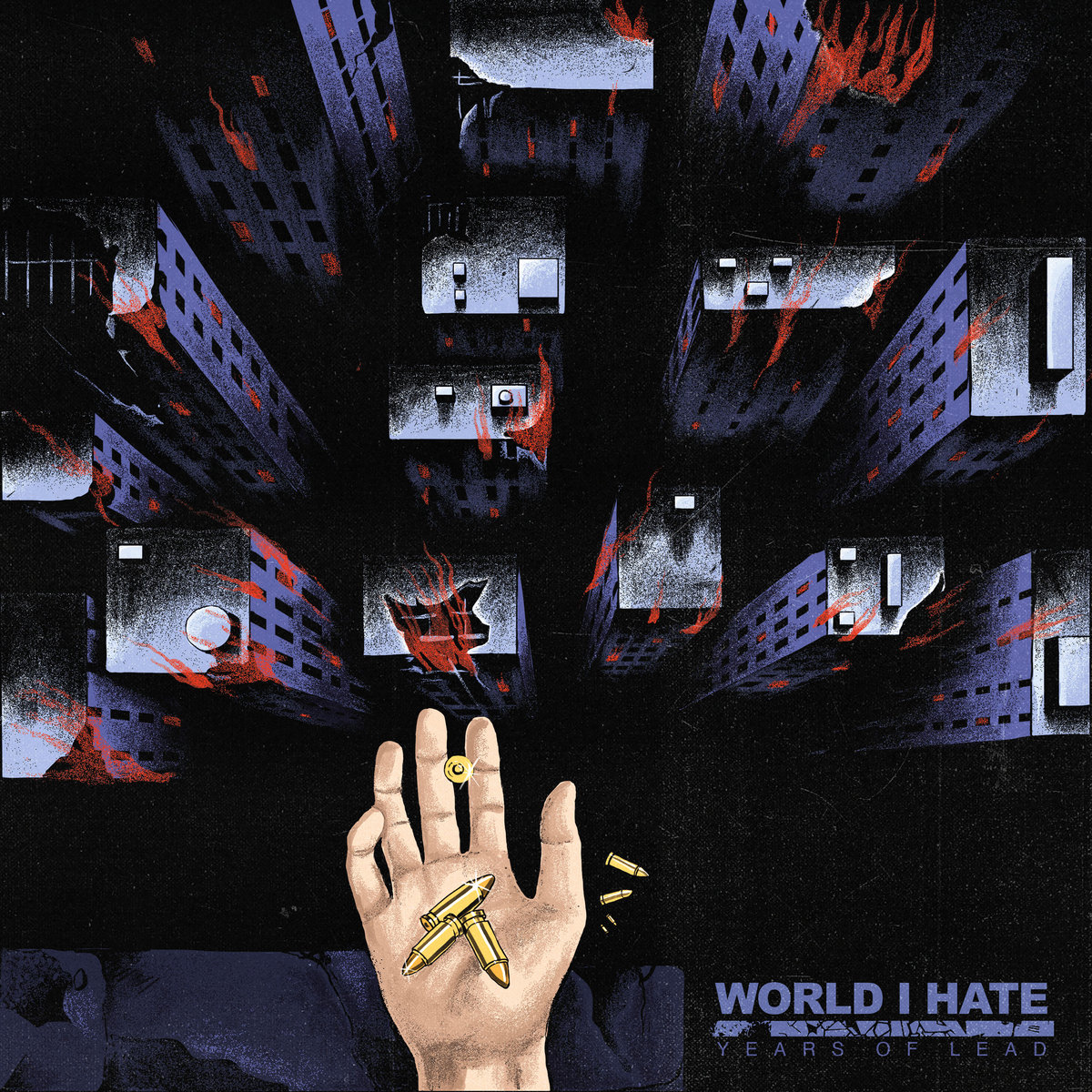 ***
The Years of Lead LP pre-order goes live via WAR Records on May 12th at 10:00 AM PT.
***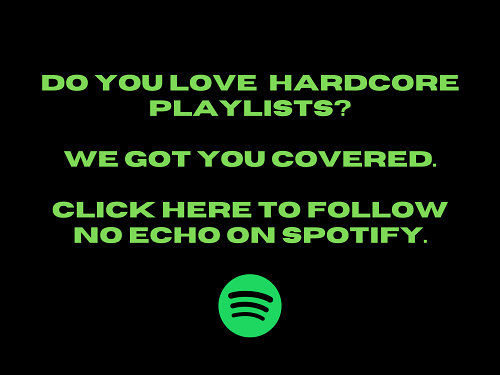 Tagged: world i hate