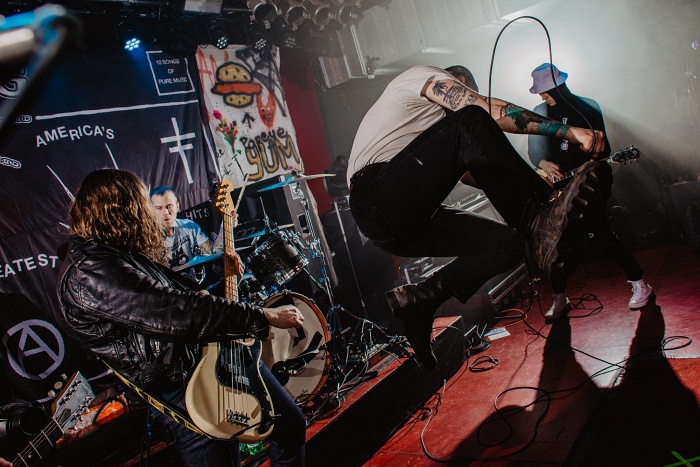 Clocking in just under the 20-minute mark, GAG's most recent album, Still Laughing, is a pissed-off-sounding affair. There's no reinventing the wheel going on, just furious bursts of hardcore punk coming at ya, sometimes fast, other times stomping to a mid-tempo rhythm.
In addition to Still Laughing, the group also dropped a compilation called Killing for Both Realities 3 '92 LP, a collection of tracks from their early EPs.
Ever since forming out of Olympia, WA in 2011, GAG has toured throughout North America, Mexico, and Europe, sharing stages with such bands as Jesus Piece, Turnstile, and White Wards.
Today, No Echo is premiering the official music video for "Nobody's Smile," a brain-beater from the Still Laughing album. Dedicated to the late great Riley Gale of Power Trip, the twisted clip was directed by Alex Cooper:
"Nobody's Smile" lyrics:
Toxic strength
Rotten trench
Skin melting
Bombs dropping
Boots stomping
People hiding
Bodies spoiling
Nobody smiling
Manufactured killing machine
Shot for shot kill for kill
Endless suffering endless pain
Nobody wins at this game
Monstrous power
WAR. War is death
Death is profit
Profit is war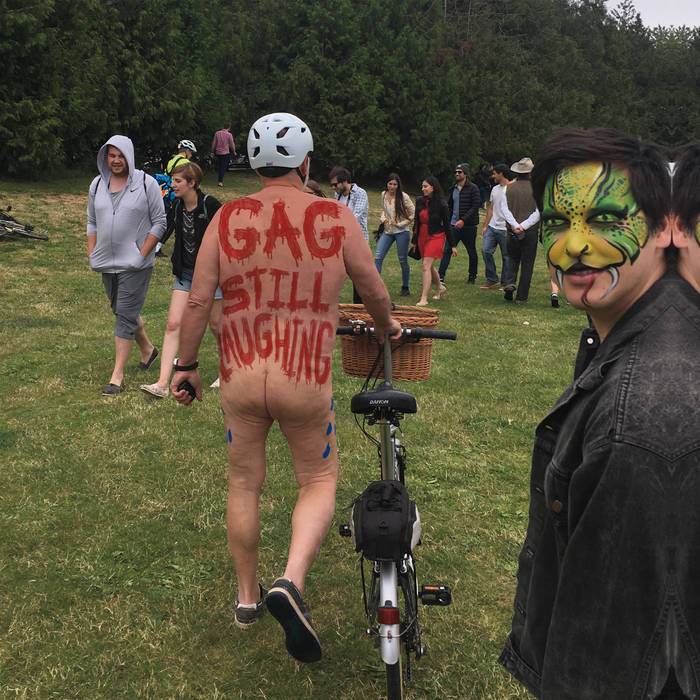 Still Laughing is available on vinyl via Iron Lung Records. If you prefer it on digital, Bandcamp is here for you. Iron Lung also just posted a new GAG shirt in their store today.
Upcoming GAG shows:
October 16 - Seattle, WA @ The Funhouse (Still Laughing LP release show)
October 17 - Seattle, WA @ Black Lodge (Killing for Both Realities 3 '92 LP release show)
East Coast GAG tour dates (venues TBD):
October 22 - Wilkes-Barre
October 23 - New York
October 24 - Philadelphia
October 25 - Washington DC
October 26 - Richmond
October 27 - Atlanta
October 28 - Cincinatti
October 29 - Chicago
October 30 - Cleveland
October 31 - Pittsburgh
***
Help Support What No Echo Does via Patreon:
***
Tagged: gag