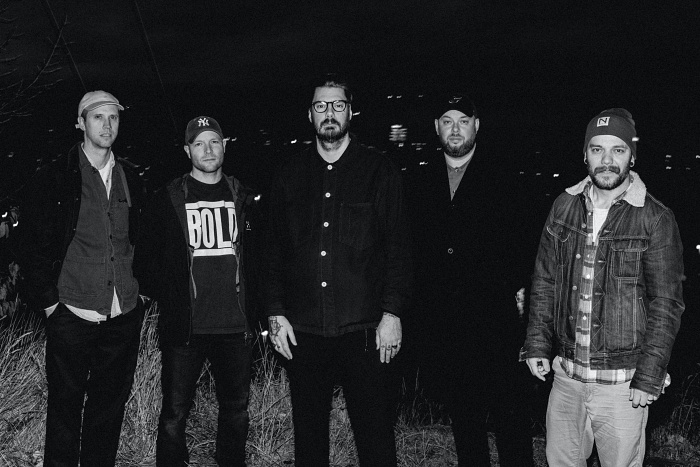 Based out of the southern Swedish city of Linköping, Nowheres is a hardcore band comprised of musicians Mattias Grane (vocals), Goran Bartol (drums), Björn Carlstedt (bass), Erik Vandelay (guitar), and Simon Petersson (guitar).
With roots that can be traced way back to the '80s, the members of Nowheres have previously played in such groups as Outlast, Another Reason, Stay Hungry, and Lions Den.
Formed in 2019, the gentlemen in Nowheres embrace a melodic hardcore sound influenced by Dag Nasty, Texas Is the Reason, and Fastbreak, among other bands.
Utilizing downtime during the pandemic, guitarist Simon began writing in a burst of inspiration, finally getting together with the rest of the lineup over the summer to further flesh out the matrial that would eventually end up on Nowheres' just-released demo, The Way Back Home.
Directed by Erik Eja Joelson, check out the lyric video for the track "Closing In" below:
"The theme is about losing control," Matthias tells No Echo about "Closing In." The vocalist continues: "It deals with denial, anxiety, uncertainty and fear of death as an adult. And it kind of builds up to a release where everyday life is crashing down and falls apart into an irreversible situation."
"'Closing In' kinda started building itself from playing along to a Texas Is the Reason song, and it just took off from there," says guitarist Simon. "It's most likely not that transparent in the actual song, but for me, the melodies and harmonies really resonate with me and it really captures the feeling I went for.
The Way Back Home was recorded at the beloved venue Skylten in Linköping with old friend and talented drummer Ludvig Kennberg (Ghost, The Blank Page, The Romance) behind the board.

While the demo is already up on Bandcamp, Negative Aggression Tapes and Tromatized Tapes have teamed up to release The Way Back Home on cassette.

***
No Echo has launched a Patreon with 3 tiers offering all kinds of hardcore-related goodies to help support the site:
***
Tagged: nowheres