Representing Chicago in the finest of fashions, C.H.E.W. is a quartet that brings forth a mighty old-school rage and their latest 7-inch, In Due Time.
From opener "Knucklehead," and throughout the short runtime, C.H.E.W. deliver a vicious and feral listening experience. They draw inspiration from across the punk landscape, from hometown heroes Articles of Faith to Limpwrist, plus infusions of D-beat and the sounds of many of their label mates on Iron Lung.
The guitar work of is superb, alternating between pure furious riffing and more melodic breaks. The bass rumbles powerfully underneath, the drumming flawless and energetic. The vocals are incredibly angry yet well articulated. The production expertly walks the line between power and clarity.
"Toxoplasmosis" pounds away at a slower pace, the whole band syncing up in a punishing groove. "Baby Don't Fear the Reaper" is particularly ripping, an exercise in expertly controlled chaos. Closer "Noise Square" adds bit more melody to the overall mix, but is no less brutal for it.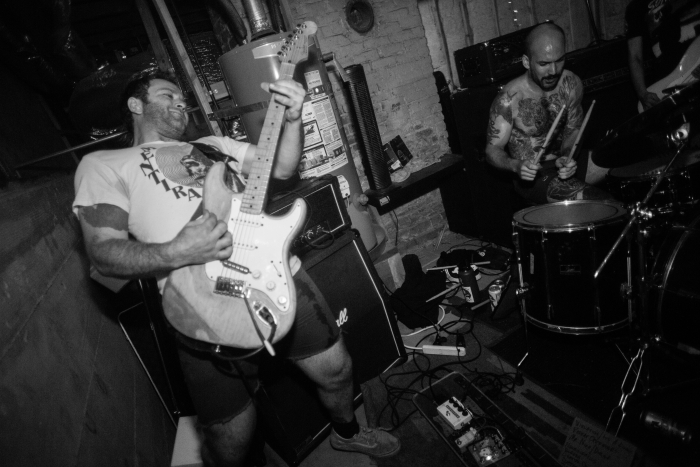 The rage inherent in Doris Graves is palpable, and it is easy to imagine the whole band just laying waste to any venue play.
Iron Lung Records are one of those labels that doesn't know how to put out a bad label, and C.H.E.W. are another excellent addition to the roster. This 7-inch is not to be slept on!
Get It
Tagged: c.h.e.w.