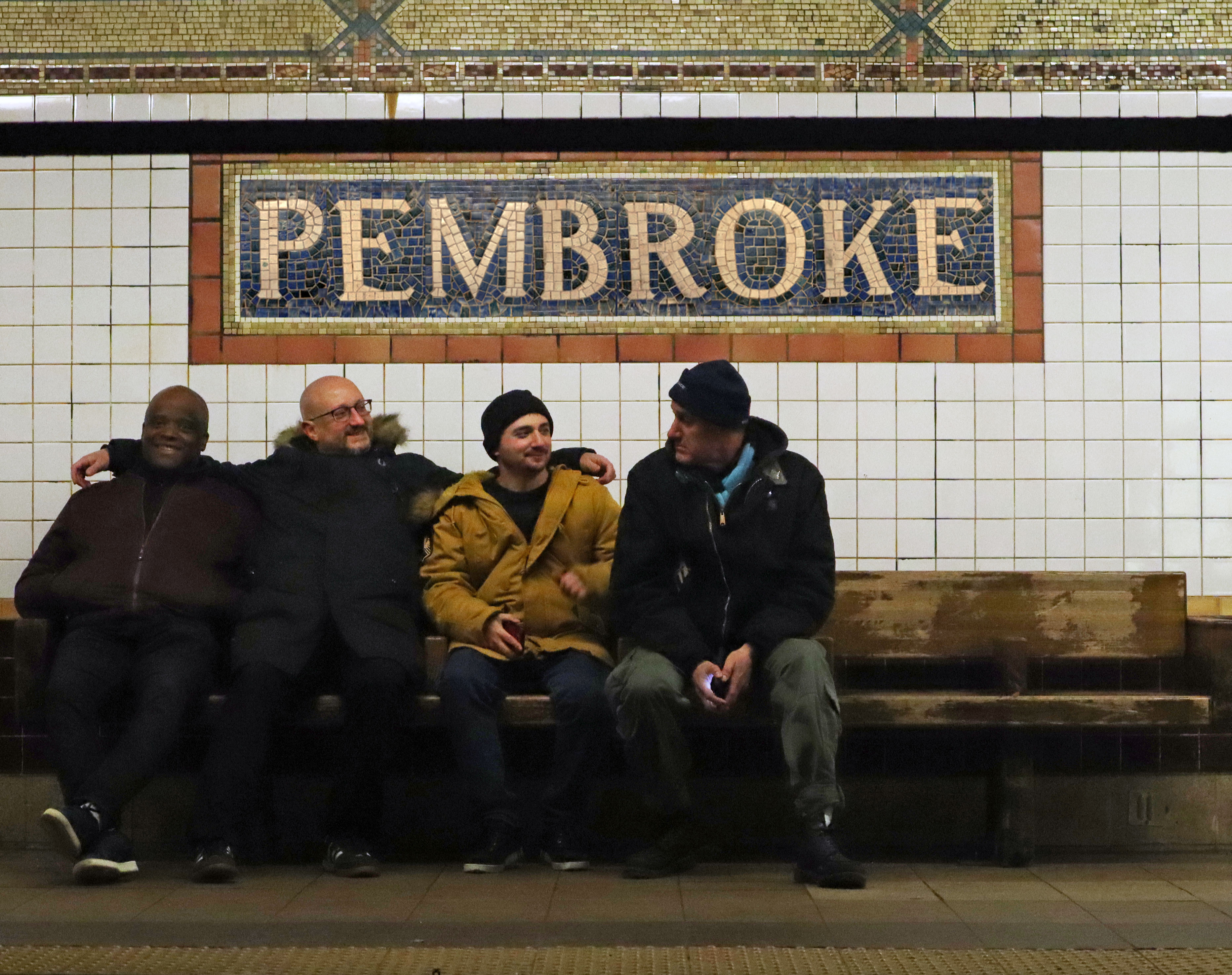 Since 2018, Pembroke has been playing a unique sound that brings to mind everything from NYHC to New Wave of British Heavy Metal to Revoution Summer-like melodic hardcore. It's an interesting sonic stew cooked up by guitarist Jon Biviano (Supertouch, Running Like Thieves, Windfall), six-string bassist Jamie Behar (Saetia, Off Minor, Lytic), drummer Frankie Zerilli (Lytic, Daesu), and vocalist Ron Treasure (Guns Don't Run).
Recorded by Chris Gibson of Upstart Studios (Quicksand, Glassjaw), Pembroke's forthcoming debut album, All the Brightest Pictures, will be released next week. Today, No Echo is pleased to bring you the premiere of "Must Be Nice," the album's closing track:
Pembroke vocalist Ron Treasure says the following about the track:
"'Must Be Nice' is a song about privilege. We used the January 6 riot/coup attempt to point out the double standard when it comes to protesting in this country. How some groups are considered 'patriots' while others labeled 'terrorists.'
"Had it been a civil rights march or rally in the Capitol, the National Guard would have been deployed well before the march started as opposed to hours after the attack began. They would not have gotten close to the Capitol steps, much less inside the building. So yeah, the song is just pointing out that contrary to popular belief, we're not all treated equally."
All the Brightest Pictures will be out on June 27th via Handstand Records (vinyl pre-order/digital pre-order).
Pembroke on social media: Facebook | Instagram | Bandcamp
***
Help Support What No Echo Does via Patreon:
***
Tagged: pembroke