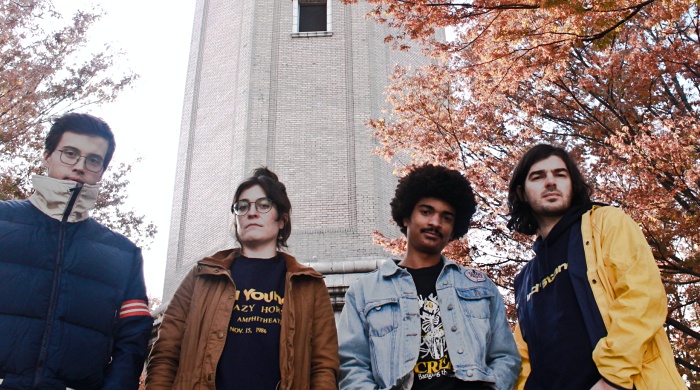 Truth Cult was profiled by Adam Yoe back in the beginning of 2019 on the site. Since then, the melodic punk outfit has joined the Pop Wig Records family, a label that has also issued killer records by such bands as Bib, Odd Man Out, and Firewalker.
Later this week, Truth Cult will be releasing their debut album, Off Fire, a collection of finely crafted songs that showcases the Baltimore group's penchant for tuneful yet unobvious vocal lines, Revolution Summer-like guitar parts, and thought-provoking lyrics.
No Echo is honored to bring you the premiere of the music video for the title track to Off Fire below:
"The music to 'Off Fire' was born out of an overnight drive home with some friends/bandmates discussing The Replacements," guitarist Ian Marshall tells No Echo. "The next day, I tried to write something starting from there. The lyrics are about trying to end cyclical suffering and violence.
When children start to question horrible man-made shit it is tough to explain in simple terms. Hopefully the song is equally pessimistic and hopeful."
Off Fire will be available on all steaming and digital platforms May 15 via Pop Wig Records. Pre-order the record at this link.
Truth Cult on social media: Instagram
***
Donate a few bucks to help with No Echo's operating costs:
***
Tagged: truth cult