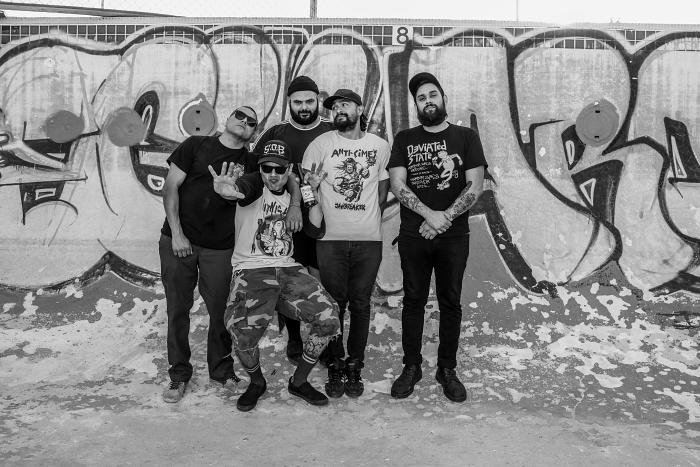 Formed out of Los Angeles in early 2021, Self Sabotage is a hardcore outfit featurning musicians from such bands as Naked Aggression, Corrupted Youth, and False Confession.
You might have seen Self Sabotage when they played the infamous Born x Raised / Dead City Punx show in LA last year, or at one of their other local, East Coast, and Mexico since then.
Last year also saw the release of Self Sabotage's debut EP, My Mind Is A Ghetto, and the group is keeping that busy work pace going this year with some new music. Check out the No Echo premiere of "No Direction," a standalone single from the LAHC quintet that will also be featured on their sophomore EP this coming fall:
" It's fall of 2014, four in the morning. I'm halfway through a bottle of E&J brandy, wasted and by myself, sitting on the porch of my parents house feeling utterly hopeless," Self Sabotage vocalist Nick Saracho tells No Echo about the inspiration behind "No Direction."

"I was sitting next to a handgun I'd somehow gotten a hold of, weighing the pain of my loved ones finding me versus the pain I go through everyday. For about 20-30 minutes I did this dance with the gun, touching it to my head and convincing myself: 'I'm gonna do it…I'm not gonna do it…I'm gonna do it…I'm not gonna do it…'
"Somewhere in that dance I received a text from a friend. He asked me to come with him on a ride to LAX; when I told him I was too depressed and much too drunk to do something like that, he insisted even further. Said I should go anyways - why not?
"I did, and 24 hours later I was still drunk, of course, but I was with my friend. We connected in how long the days can feel, how psychological distress can be so convincing when it tells us how alone we are. But it's not true.
"It's this memory of loneliness, the dance between fragility and the permanence of death, and the following realization of connectivity in a shared struggle that inspired this song. Though I am now sober, I find it vital to revisit that memory regularly—hopefully by recording it and sharing it, we make it easier for others to make it through whatever it is they are struggling with."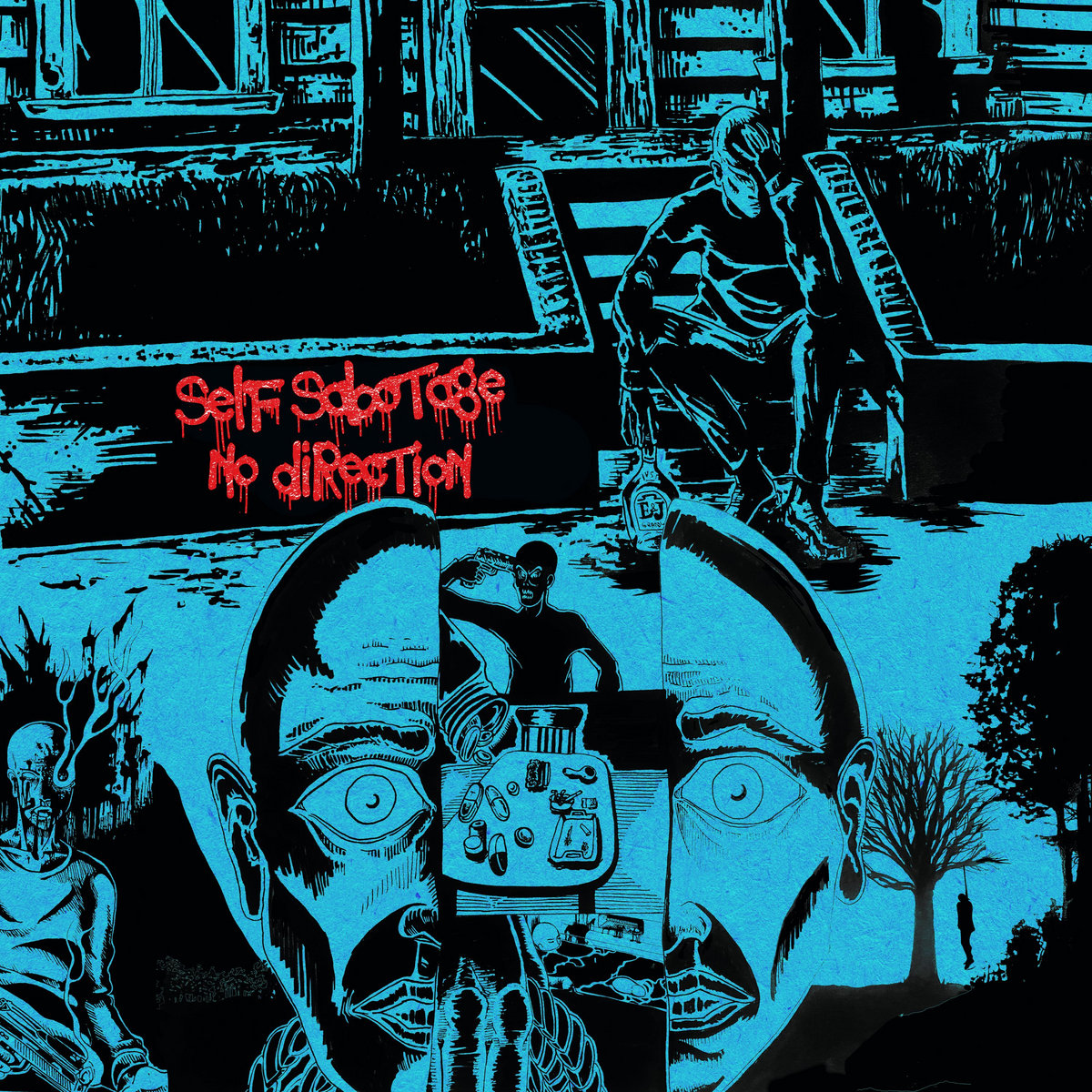 "No Direction" will be available across all streaming platforms on May 27th via Nothing Less Records. Self Sabotage's next EP will be out in September 2022.
Self Sabotage on social media: Instagram | Bandcamp
***
Help Support What No Echo Does via Patreon:
***
Tagged: self sabotage