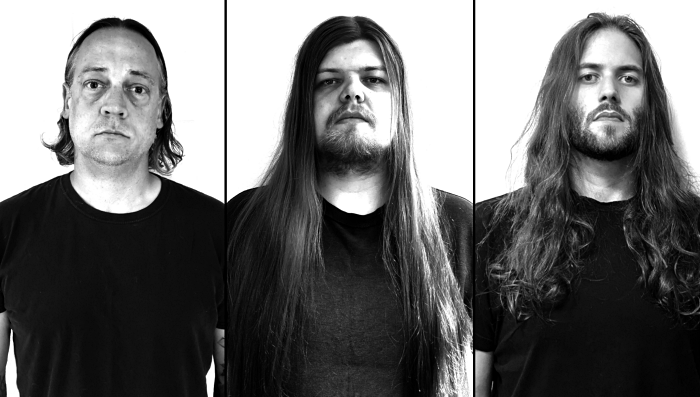 The sound Fawn Limbs create isn't one that can easily be labeled with the usual genre tags found on No Echo. Their label has used the descriptors "geometric noise" and "mathematical chaos" to try and break down what the Pennsylvania trio do, and both of them work, but there's something darker and deathlier (is that even a word?) about Fawn Limbs.
So, what's my take? If you're a fan of the kind of brain-melting musical chaos groups like Discordance Axis, Meshuggah, and Ion Dissonance are known for, Fawn Limbs have you covered.
Comprised of guitarist/vocalist Eeli Helin, drummer Lee Fisher, and bassist Samuel Smith, musicians you might recognize from such bands as Psyopus, Artificial Brain, and Inifinite Nomad, Fawn Limbs formed just a few years back, but they've kept a breakneck pace in the studio.
With a handful of EPs and one LP under their belt already, the band is gearing up for the release of Sleeper Vessels, their nighmarish sophomore full-length, following last year's Harm Remissions.
No Echo has teamed up with Fawn Limbs to bring you the premiere of Sleeper Vessels a day before its official release:
"Sleeper Vessels is the culmination of over a year's worth of relentless work, unyielding movement, and the product of continuous personal growth as well as the byproduct of the constant global decline, and we couldn't be more ecstatic to share the album with you all today," said Helin in a statement to No Echo.
"We feel we've reached a new high (or low, for that matter) on our existential dread, and Sleeper Vessels is the perfect testimonial of just that; a plethora of abrasive and unsettling subject matters met with equally chaotic and borderline psychotic writing, tied together with a neat little bow presented as Fawn Limbs.
"We hope that when listening to the album, you'll get as nauseous and irresolute as we did when writing it."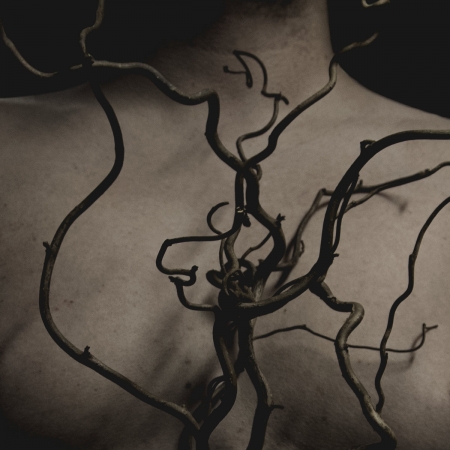 Sleeper Vessels is out Sept. 18 via Roman Numeral Records (North America) and Wolves and Vibrancy Records (Europe), on CD through the band and Dark Trail Records, and on tape through Sludgelord Records.
Fawn Limbs on social media: Facebook | Instagram | Bandcamp
***
Donate a few bucks to help with No Echo's operating costs:
***
Tagged: fawn limbs