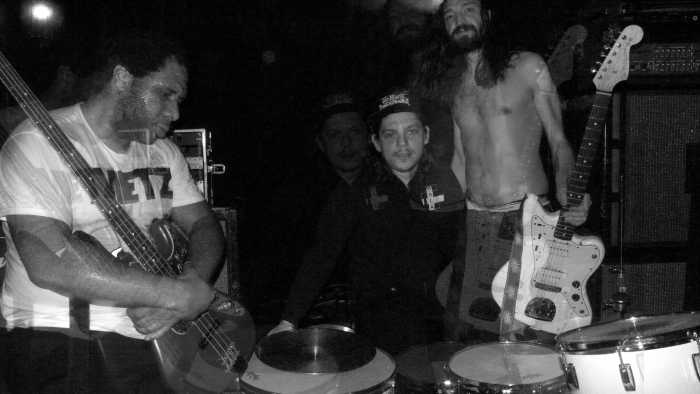 Initially birthed as a solo project by vocalist/guitarist Jason Sipe in St. Louis, Salvation eventually mutated into a power trio when he hooked up with drummer Santiago Guerrero and bassist Victor Riley in Chicago. It's been four years and two albums since that union happened, and the group's classic Sub Pop meets AmRep noise rock (with a touch of classic heavy metal thrown into the mix) has built up into a lean and mean beast of an operation.
With a grip of new songs in hand, Salvation headed into Electrical Audio in their homebase with engineer Mike Lust (Child Bite, Russian Circles) to crank out Year of the Fly, their forthcoming third full-length record. No Echo is psyched to bring you a track from the album called "New Milk" which will give you a clear picture of what the rest of the offering will bring you:
"The song explores the idea of failed relationships, killing your ego and reinventing yourself.. wrapped up in a dirty little bow... Or maybe it doesn't," Jason says. "Maybe what we just described there is a lie, or maybe it's the truth. Let it unfold into your own understanding. We just hope you enjoy the disgusting, noisy music we make."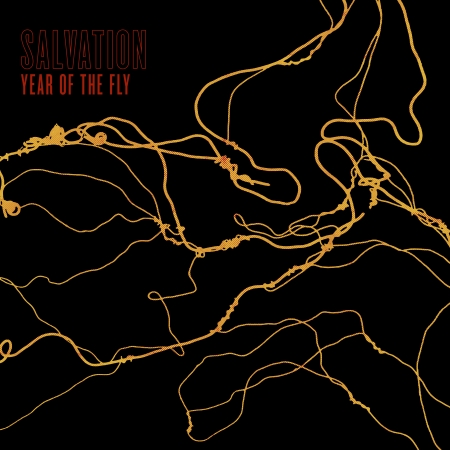 Year of the Fly will be released on Nov. 22 on CD, LP, and digital formats. For preorders visit Forge Again Records, or Bandcamp.
Salvation on social media: Facebook | Instagram
Upcoming Salvation tour dates:
10/25/2019 Burlington – Chicago, IL w/ Den, Nerver, Bummer
11/07/2019 The Hexagon – Minneapolis, MN
11/08/2019 Buckledown Brewing – Lyons, IL w/ Ghost Forest, Rig
11/09/2019 Tip Top Tavern – Madison, WI w/ Tongue Party
11/13/2019 Brillo Box – Pittsburgh, PA w/ T-Topes, TRVSS
11/14/2019 The Century – Philadelphia, PA w/ PLOT
11/15/2019 Econo Lounge – New York, NY w/ BbigPigg
11/16/2019 Mercury Theater – Baltimore, MD w/ Ozmo, Blissinger
11/17/2019 Café Bourbon Street – Columbus, OH w/ Ope, ASK
11/27/2019 Empty Bottle – Chicago, IL Record Release Show w/ Luggage, No Men, Ganser