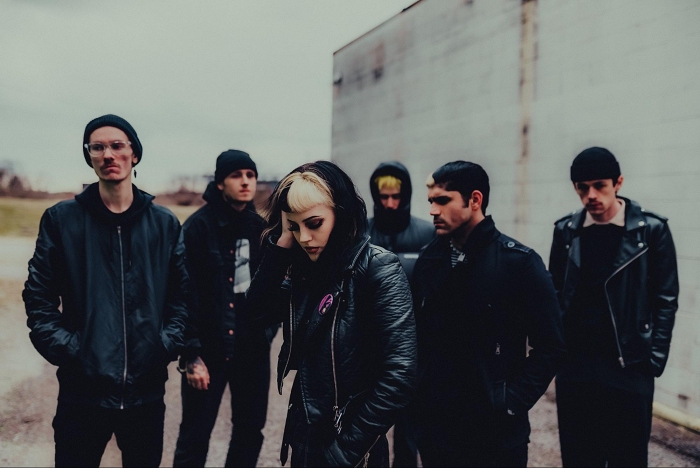 Mining a certain goth-kissed punk sound that mines influence from the likes of Blitz, T.S.O.L., and Clan of Xymox, allow me to introduce you to Academy Order.
In terms of the musicians behind the group, you have current and former members of such bands as Stud Count, Fluoride, and The Dividing Line within the ranks.
Academy Order formed during the pandemic lockdown in 2021, dropping an EP entitled To Wilt Without Shame late that year. With keyboard lines piercing through punky guitar riffs, the sextet's stylistic approach works both on the dance floor and a danky basement show.
For those of you who are up on Propaganda magazine, Academy Order wouldn't have sounded out of place at The Batcave back in the day.
This coming spring will find Academy Order releasing their debut LP, and today I'm happy to help present a track from the forthcoming album called "The Devil Spoke" for our readers to check out:
Tracked and mixed by Zach Miller (GEL, Sick Shit) at Landmine Studios and Noisewar Studios in New Jersey, the Academy Order album is due out Spring 2023.
To Wilt Without Shame is available on vinyl via Protagonist Music (US), and cassette through Noise Merchant Records (UK/EU).
Academy Order on social media: Instagram | Bandcamp
***
Help Support What No Echo Does via Patreon:
***
Tagged: academy order, drill sergeant, stud count, the dividing line