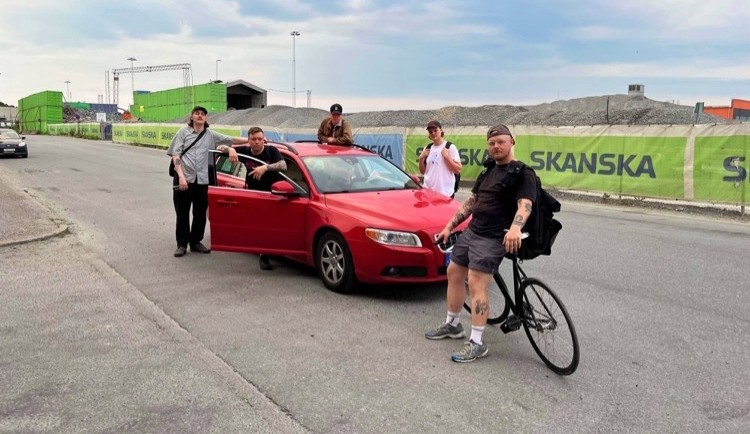 "100% real emo hardcore. It's hard to describe a band's sound without it sounding boring but it is what it is!"
That's what Jens Karlsson, guitarist from Feels Like Heaven, tells me when I ask him to describe what his new project sounds like. Feels Like Heaven has been getting a lot of love at No Echo HQ since their debut EP, Extended Play, hit streaming outlets last month.
The Stockholm-based quintet features musicians from such bands as Speedway, Blood Sermon, and Settlement. Their melodic-minded take on hardcore is bursting with both joy and melancholia, with songs that feel immediate yet are still nuanced in their careful arrangements.
"The plan was from the beginning to write something emotional," says Feels Like Heaven vocalist Emanuel Wildung about their start together. "A couple of songs were written before the band really existed but when we got all the members together everyone really added their own flavor to the sound."
If I had to play people one song from Extended Play to introduce them to Feels Like Heaven, it would have to be its second track, "Bright Angel Trail." I ask Emmanuel about his songwriting in the new project:
"The lyrics are very personal to me and touch on some hard subjects. I am big fan of letting the listener getting their own perception of the song. I find it very cool for every person to have a different experience and interpretation to the songs."
What's the plan for Feels Like Heaven? Are they going to keep writing and recording together? I think there's a lot of potential here for a great album. I push Jens for some 411: "We're gonna play a few shows here and there and then see what happens! An LP is definitely coming, hopefully sooner than later."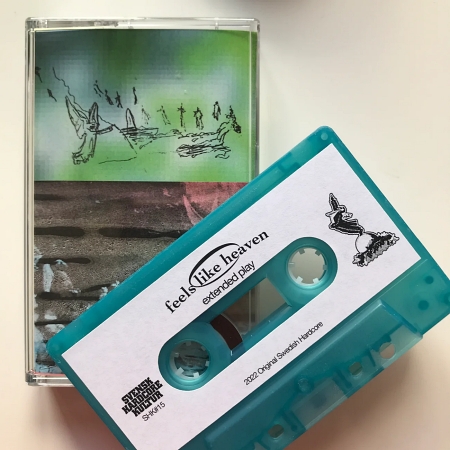 Extended Play is streaming everywhere, and if you'd like to order a cassette version of the EP, our friends at Svensk Hardcore Kultur have you covered.
***
Help Support What No Echo Does via Patreon:
***
Tagged: blood sermon, feels like heaven, speedway