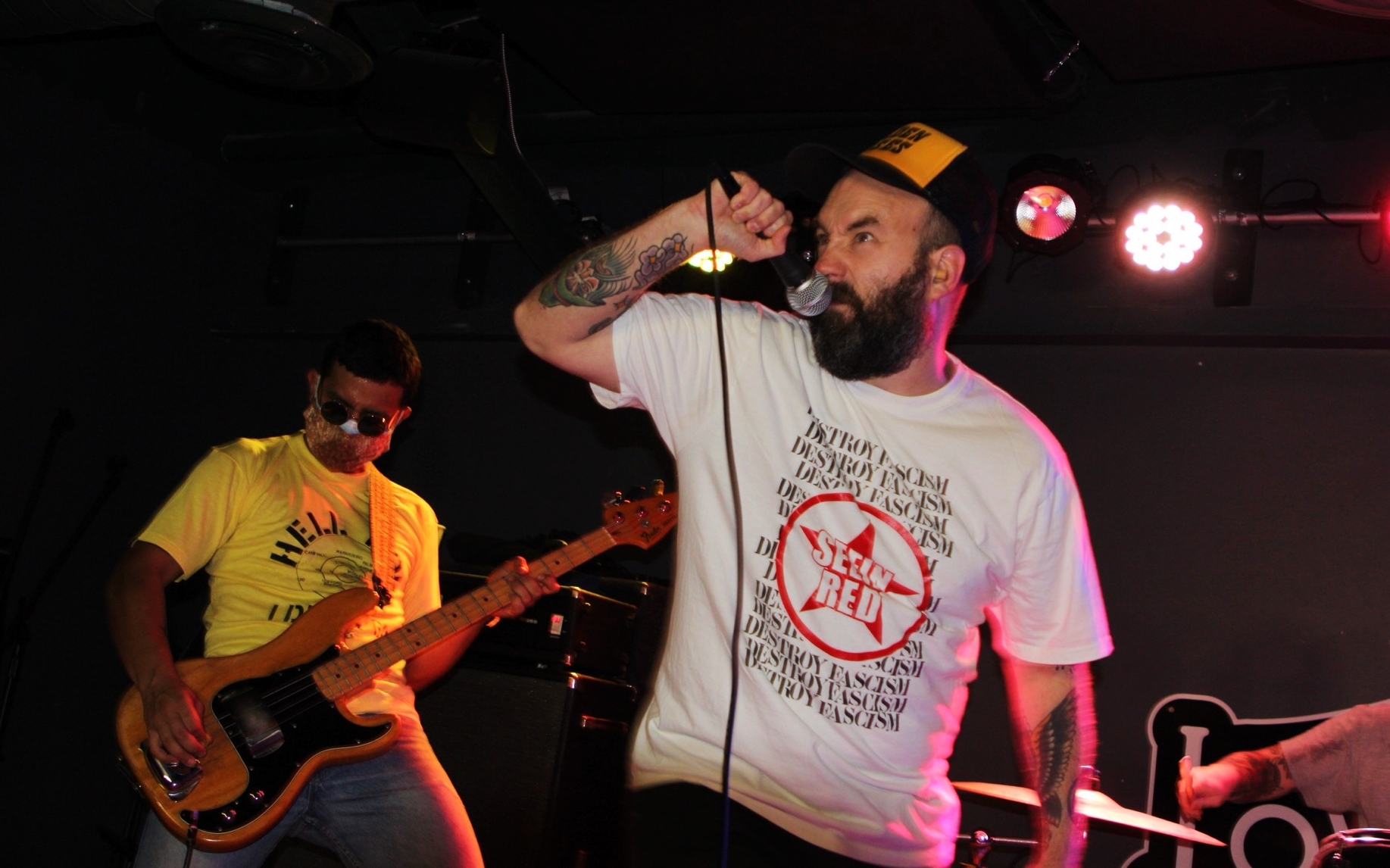 Jeremy Evans has played in a slew of bands throughout the years, including Coke Bust, WarxGames, and Shock Tactics. His latest project is a hardcore outfit called Public Opinion.
"Cody (guitar) and Tom (bass) and I had tried to start something before," Jeremy tells No Echo. "Actually, what we had jammed on turned into Shock Tactics. I had enjoyed jamming and talking about music with those two, so I chatted with them about starting something new. They brought along Dustin on drums and we hit it off immediately."
"We are aiming to play some bare bones meat and potatoes hardcore, nothing fancy or groundbreaking, just the kind of straight-forward fast punk we all fell in love with. When we first got together, we threw out Poison Idea's Pick Your King and Agnostic Front's Victim In Pain albums as the jumping off points for what we wanted to sound like."
While Jeremy is based in Baltimore, Maryland, the other three members of Public Opinion reside in the Harrisburg area of Pennsylvania.
Not be confused with the garage rockin' outfit we featured on No Echo last year, Public Opinion dropped their demo on Bandcamp (also as a flexi) last September:
It seems Jeremy has a lot of stuff on his mind to help inspire his songwriting for Public Opinion:
"So far, all the lyrics I have written for the band express my frustrations at my job, my struggles with anxiety, the way the pandemic has hit home, the way Big Business has no interest in protecting nor caring about their work force, and the way the American justice system is a sham (unless you are a straight white male)."
As our Public Opinion conversation closes out, Jeremy wants to also shout out some other musical groups he's excited about. "No Taste is a killer band featuring the other three members of Public Opinion. Jivebomb is a newer band from Baltimore that plays some awesome and fun midtempo hardcore. B.R.A.T. is another great band from Baltimore. I have a hard time describing them, but they need to be seen live. Absolutely crushing.
"I think the Pennsylvania scene is small but full of kids excited to see fast music. It's just lacking in an all-ages venue. Baltimore has a strong scene full of vastly different-sounding bands, though I sometimes feel it doesn't know what to think of faster bands."
***
Help Support What No Echo Does via Patreon:
***
Tagged: public opinion, shock tactics, warxgames