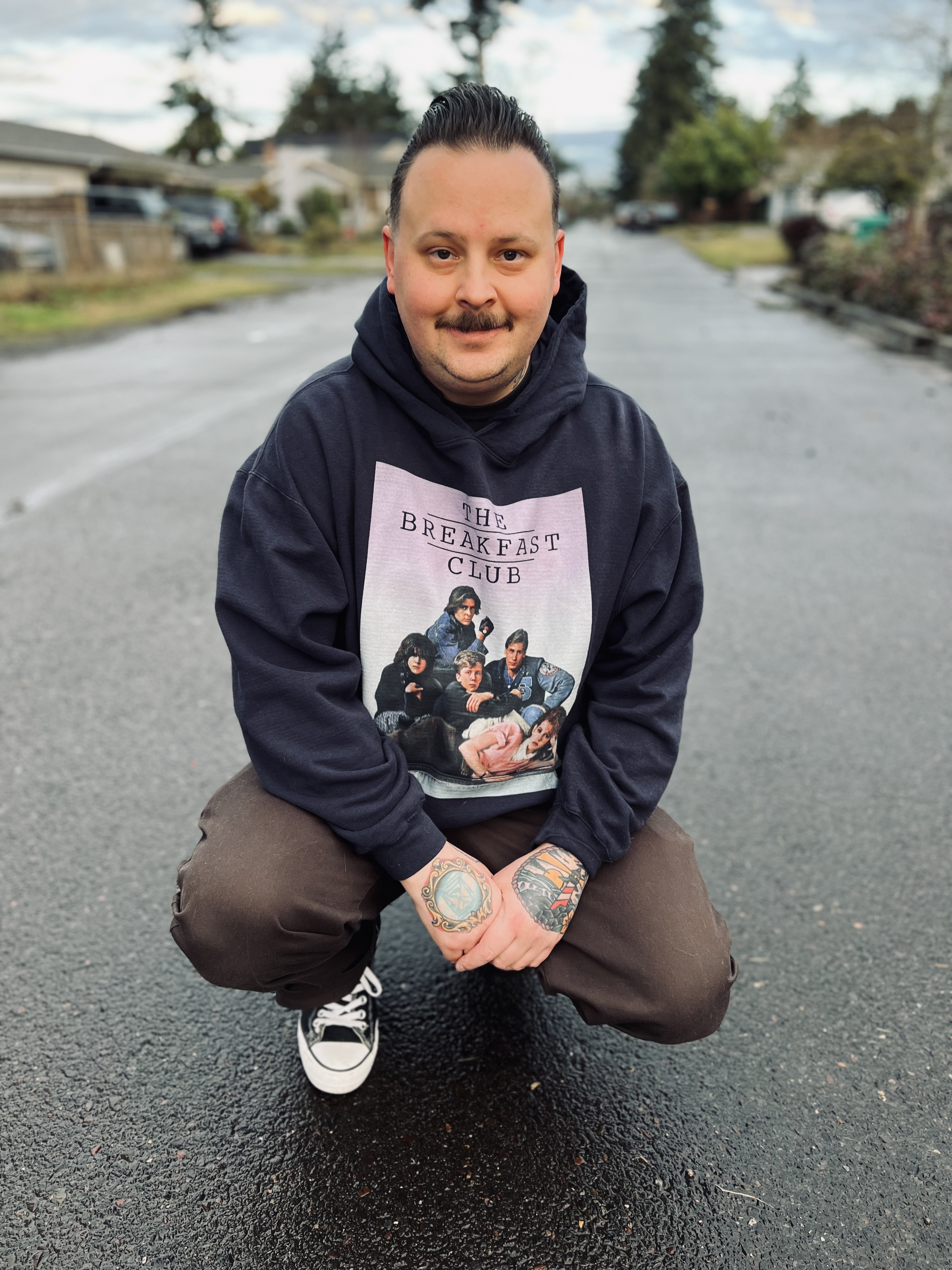 You might have seen Kyle De Ville's mug on No Echo in the past. The musician has been part of the hardcore community for years, playing in such bands as Enact, Cutting Through, Get the Most, and Blue Monday along the way.
With all of that mosh in his discography, it's not too surprising to find the guitarist taking a bit of a different stylistic route with Sensible, his new solo project. "Sensible is a quest to satisfy an urge to write/record a sound that I was very into as a teenager in the mid-'90s," Kyle tells me.
"My attempts at being in a punk band never yielded any recorded material, and then tastes changed and now 25 years later I have the opportunity to do it on my own terms and timeline. I can also now drive," he laughs.
Kyle started the year off by releasing Sensible's self-titled debut EP, a 3-tracker that serves as his love letter to some of his early influences:
"The EP was written over a couple months and then recorded by Jason Mcghee (who also played bass) over the summer/Fall of 2022. Lyrics touch on being a new father during the Pandemic, and reflecting on my relationship with my wife.
"The sound is fast and straight forward punk rock. I wanted there to be some melodic tinges included that are found on Face to Face's 1996 self titled record and Lifetime's 'Hello Bastards' LP."
I ask Kyle what the future holds for Sensible now that he's dropped the EP. "This project has been a cathartic process and took me out of my comfort zone. There are no current plans for physical release or live shows."
***
Sensible is available now on Bandcamp.

***
Help Support What No Echo Does via Patreon:
***
Tagged: cutting through, enact, get the most, sensible