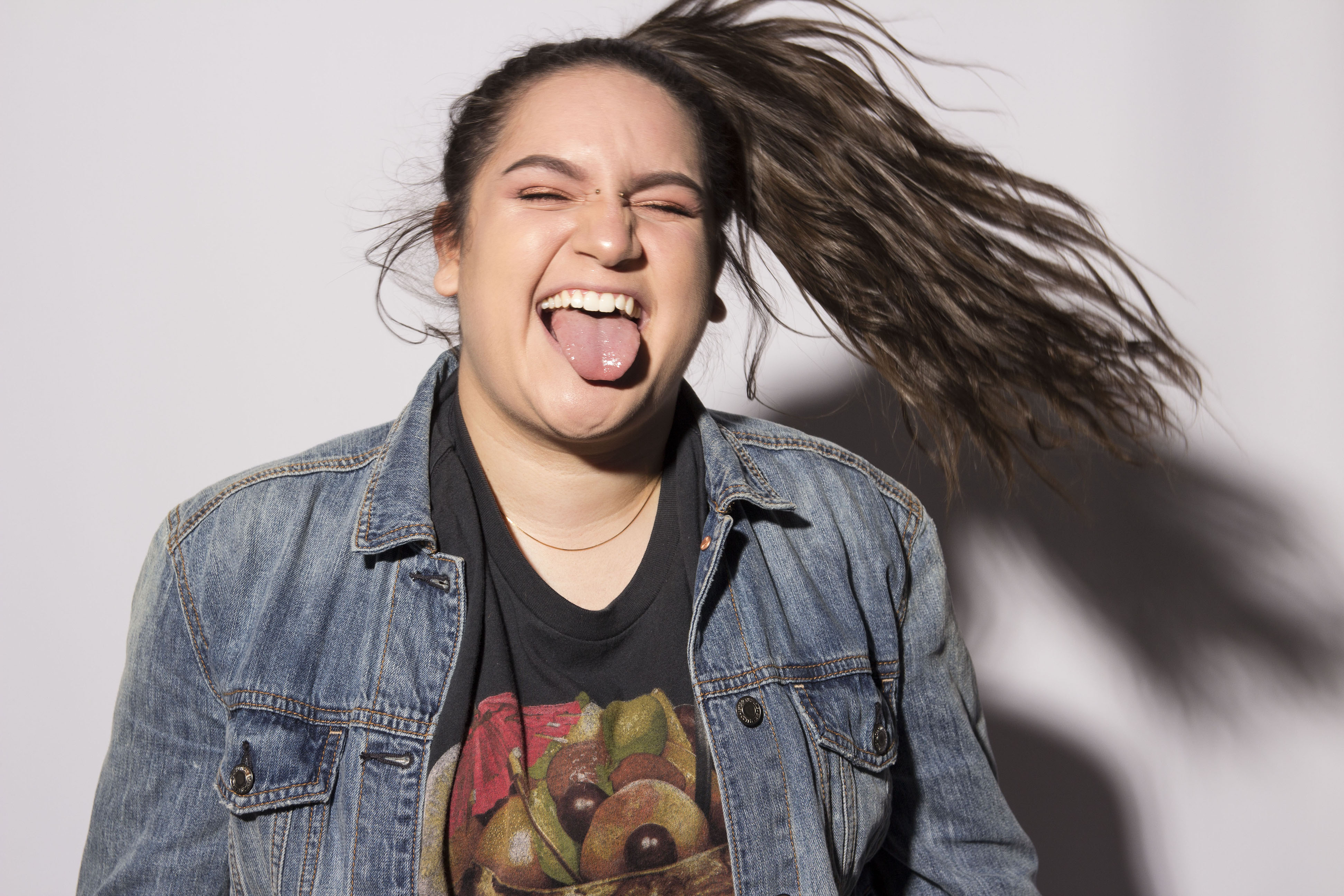 Jessica Ruiz is a young photographer currently based in Norfolk, VA, but in the process of moving to Colorado Springs, CO. I learned about he via one of her Turnstile live photos showing up in my Instagram feed recently and have been following her ever since. A recent college graduate, she's on the hunt for an opportunity to start her professional photography career.
Get familiar with Jessica and her work in this new Photographer Spotlight.
Where were you born and raised, and were your parents into the arts?
I was born in Tucson, AZ, but I grew up in the Hampton Roads area of Virginia. I was raised by my mom and her side of the family, but they didn't really take interest into the arts like I did. I'm not really sure if my dad was into the arts.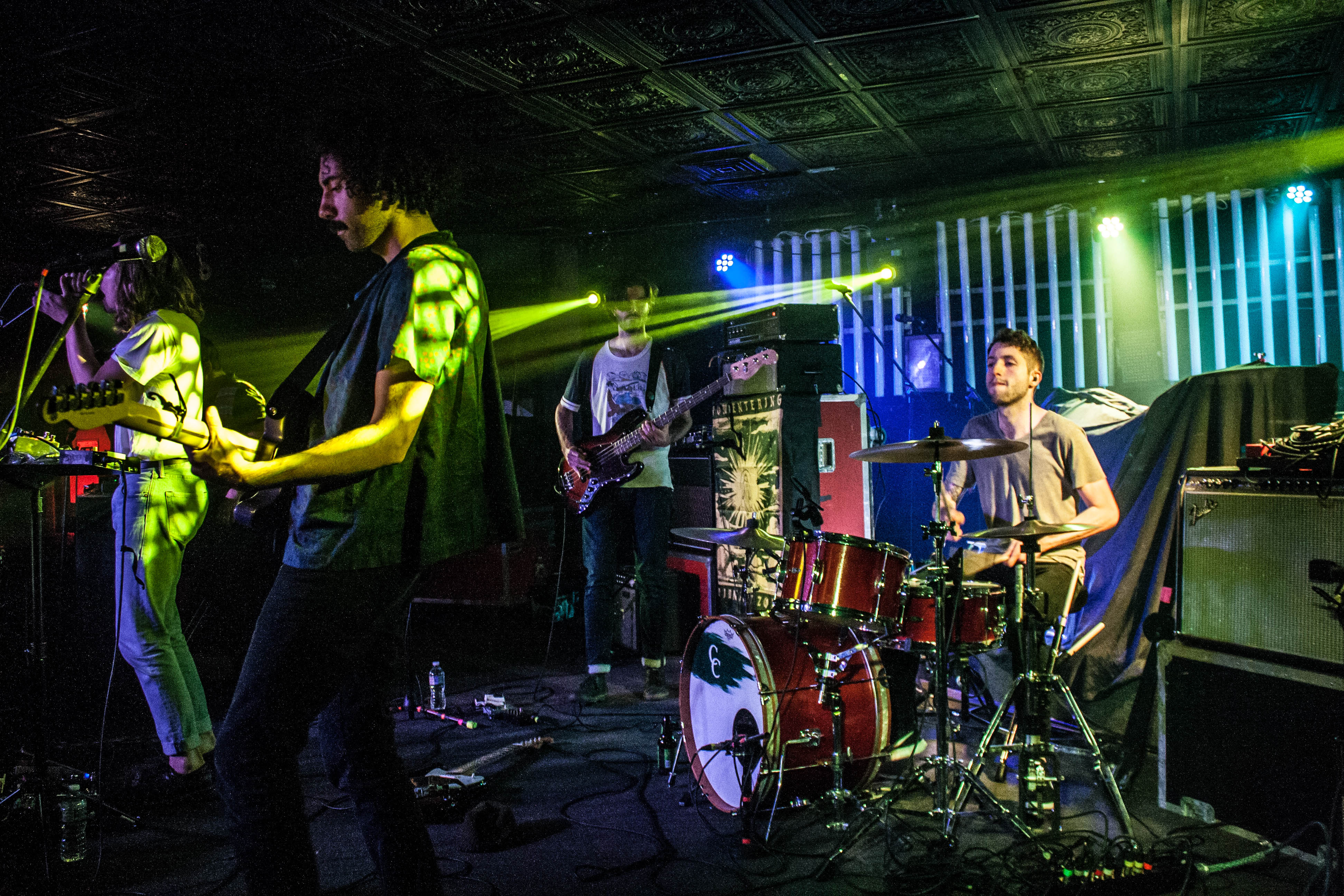 What came first, your love for music, or your love for photography?
Of course music came first, but photography followed shortly after through Tumblr.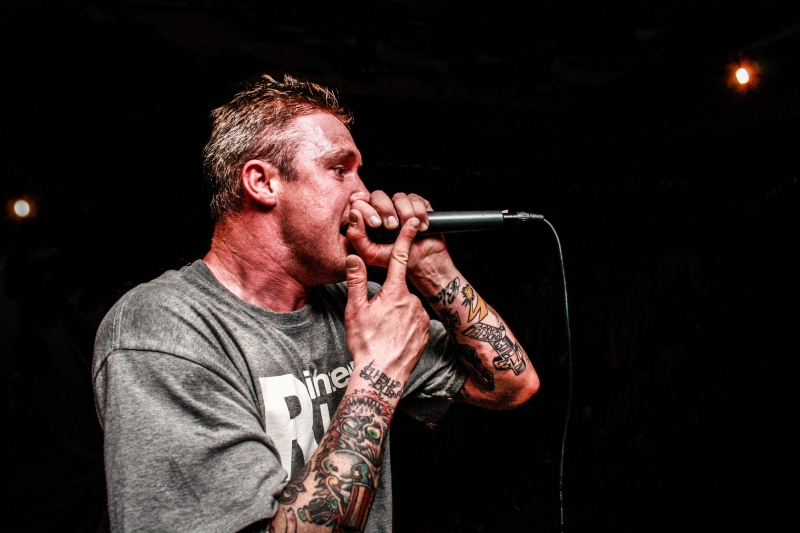 How did you discover hardcore/punk?
Honestly, I discovered the hardcore culture through Tumblr initially. When I was younger, I used to love bands like All Time Low, Mayday Parade, and We the Kings. I gravitated towards blogs with photos of those bands performing. I started coming across photos of tougher bands that I didn't know of and checked out their music. I started going to local shows in my area and fell in love with the hardcore culture and its energy.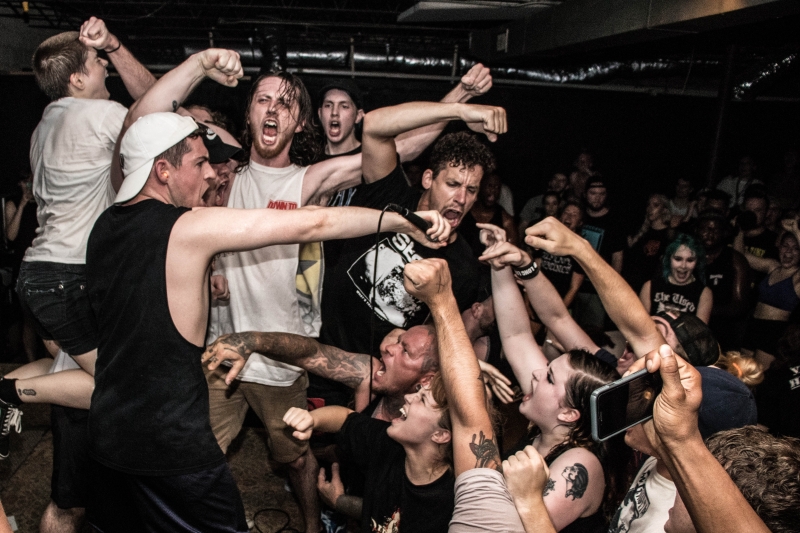 Who were some of the photographers you looked up to during your formative years? Were there any music-related photographers you followed?
When I first got into photography, I kept seeing photos by Brandon Hambright all over blogs I followed on Tumblr. I really felt inspired by his photography and that's when I started getting more serious about taking photos myself. I loved how his photos were taken from the crowd's perspective. They made me literally feel like I was at the show.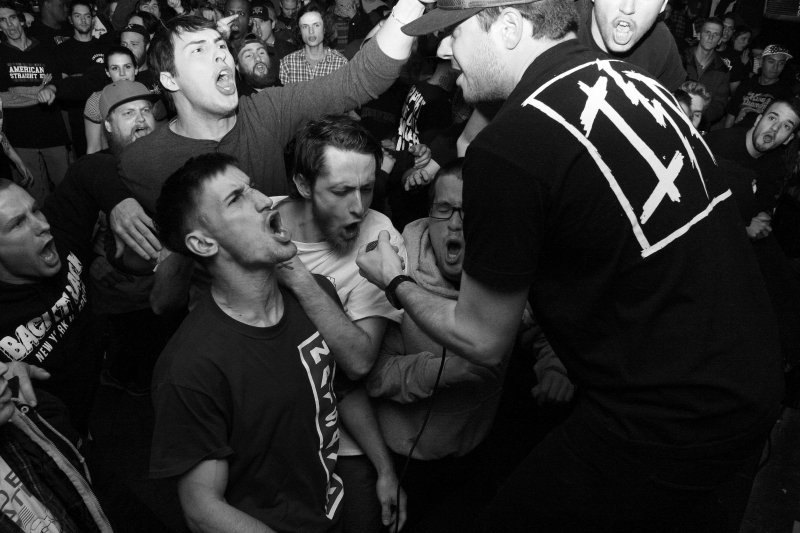 What is your camera and post set up?
I shoot with the Canon Rebel T7i with the Canon Speedlite 430EX III. For my post process, I either use Lightroom or Photoshop. It just really depends on what type of edit I'm going for.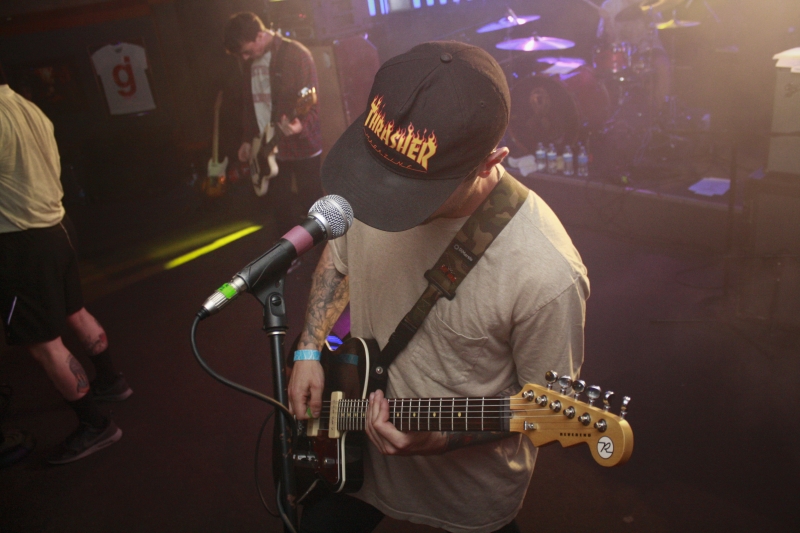 Who are some of your favorite bands to shoot?
I really like shooting Down to Nothing, Naysayer, Fire & Ice, and Cruel Hand. Their shows are always fun to shoot.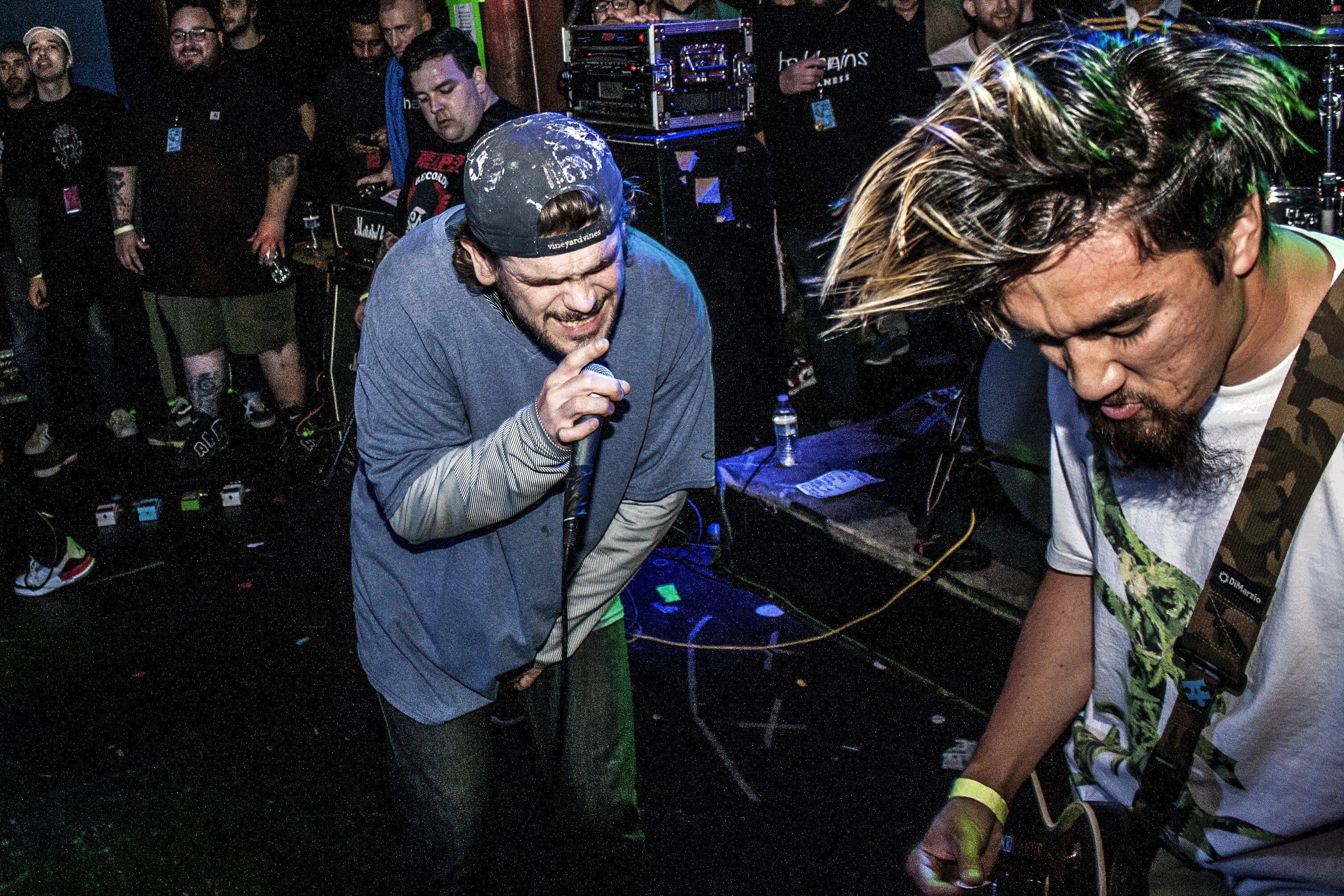 If you could go back in time, who are some bands that you would have loved to shoot?
I would've loved to shoot Have Heart, Cro-Mags, and Rotting Out. I'm fairly new to the photography world and I really got serious about shooting maybe a year before Rotting Out broke up. I've seen them multiple times, but I only got one chance to shoot at their show and since I was still getting into the swing of things, the photos weren't the best. Have Heart and Cro-Mags would have just all around been sick to take photos of. On a different note, I would've loved to get photos of the Beastie Boys when they played smaller shows.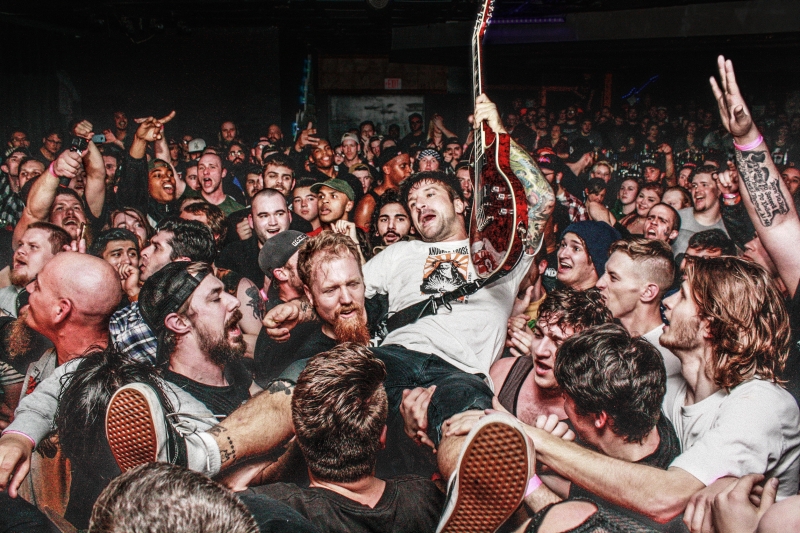 What are the toughest aspects to shooting hardcore/punk shows?
For a lot of photographers, they get really conscious about the space they're occupying on stage. I just ask the band members around me if they're okay with me standing by them and they're normally okay with it and I stay out of their way. With that being said, I try to keep my photos well lit without blinding them. Although, I think the toughest aspect for me is making my work stand out. I'm still forming my own photographic style.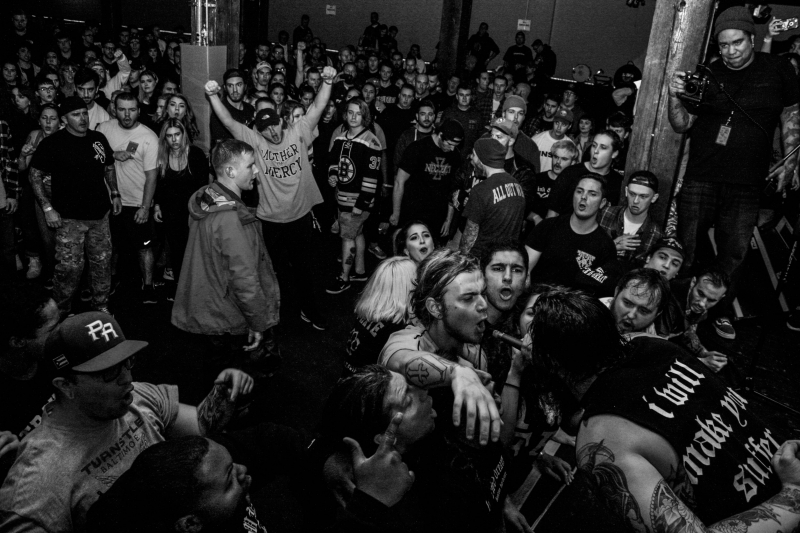 Who are some modern-day photographers that you admire?
I strongly admire Sam Jameson and Angela Owens. They're photography is different from each other's, but so identifiable compared to other photographers. I get a lot of inspiration from them both compositionally and editing wise.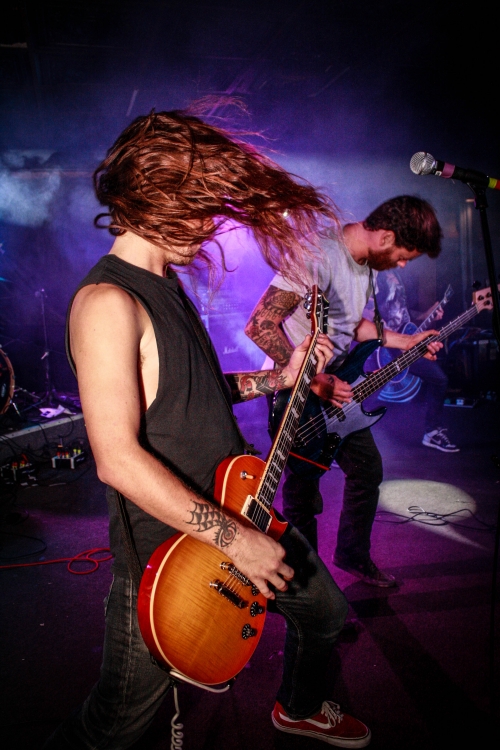 If you had to pick one of your photos that best encapsulates why you love shooting hardcore bands, which one would it by and why?
This photo from a Turnstile show in Richmond is the best photographic representation as to why I shoot live music photography. Concerts, and music in general, bring unity and energy and I love showing that in my photos. When you're at a show, you're not thinking about how a sweaty stranger is next to you. You're screaming the lyrics to a song and releasing whatever emotion that comes out of you. Turnstile incorporates their fans into their performance. They allow their fans to take over the stage and perform the song together. Therefore, the fan holding the mic represents unity. The guy about to jump onto people represents the energy at shows. He looks so determined and excited.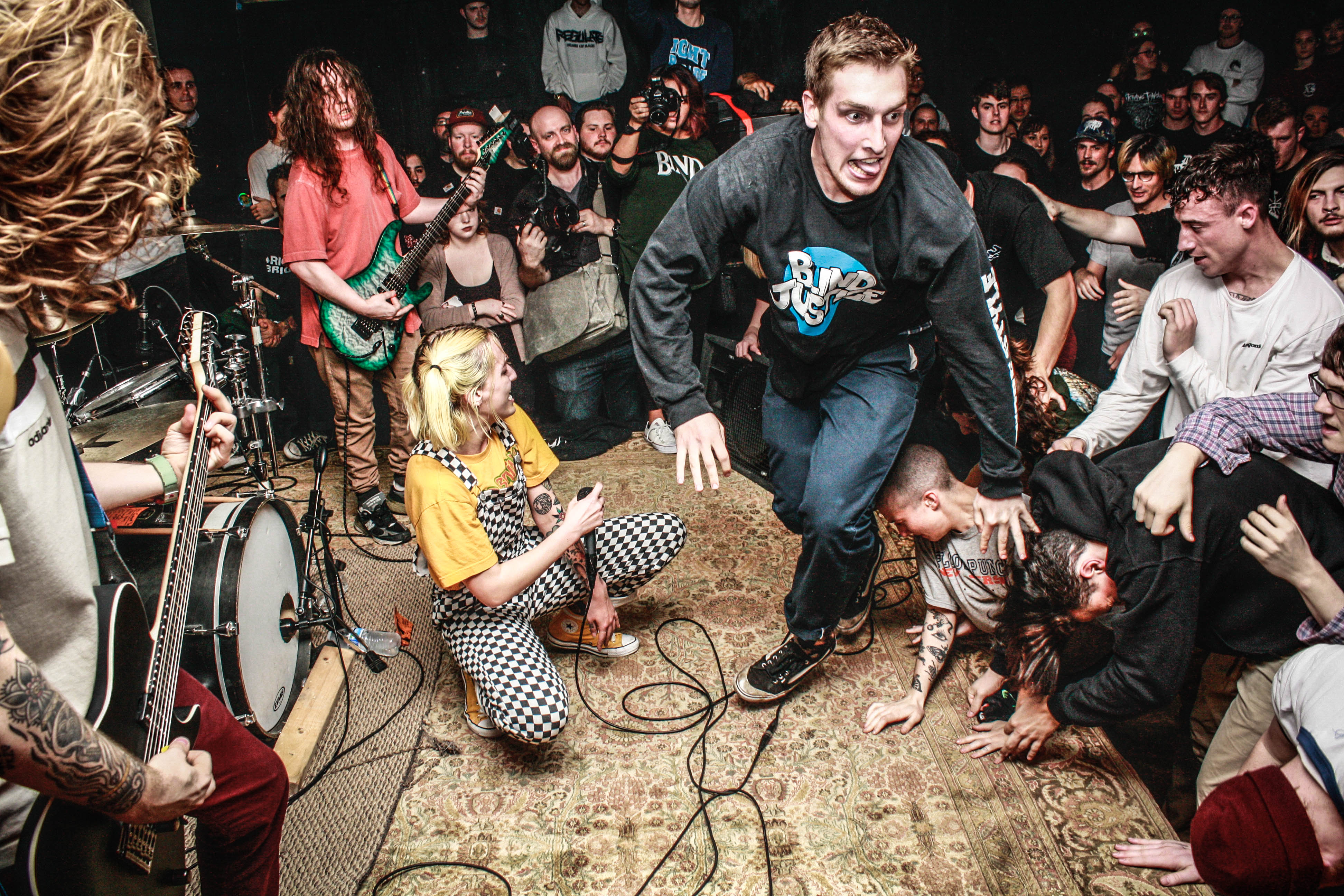 ***
You can see more of Jessica's photo work on her official site and Flickr page, plus you should definitely give her a follow on Instagram.
Tagged: photographer spotlight