Wishful Thinking, from New Jersey, are a band that has taken the key ingredients from the early two thousands era of Pop Punk and made it their own. The band tucked themselves away with Nik Bruzzese of Man Overboard to create their excellent debut album, After Hours.
Nine songs that form a modern and much-needed approach to the pop-punk and genre and will absolutely gain attention from listeners all over the globe. The band modestly comments on how the content of the record represents them to the fullest.
"We just put together songs that we feel and are important to us. At the end of the day, anyone who knows us and listens to the music will hear our personalities come through in these new songs. It's definitely a take on the genre people can get behind, and we're excited to show it off." Showing the anticipation embedded in the band surrounding the release and also that modesty beneath good songwriting is a key factor in success.
Wishful Thinking also knows the importance of a bond between band members. A positive and healthy atmosphere between the creators of art means a more cohesive product. "Chemistry is very important. We've been fortunate enough to form a stronger bond over years of knowing each other, and it shows in the songs.
"We sound like a band. Past writing experiences it would be sending riffs back and forth and showing each other things when we got together. Just about all these songs were written with all of us around the computer demoing out ideas. It would have turned out the same if we weren't so close"
Making new music in a never-ending competitive market of bands is also so difficult. A band can put so much effort into making music and see it get nowhere due to others overtaking them for various reasons. But Wishful Thinking knows they have a defining factor embedded in their music that will see them surpass an endless amount of other bands.
The band comment on how realism in their music makes it so appealing. "The songs are real. You hear it all the time, but they're the most meaningful songs we've put together and we really put everything into them. They're emotional, they're catchy, they rock, everyone can relate to these songs. It captures the music we all grew up on with a modern twist.
"We truly think that anyone who listens to the album will hear something they like. Take a listen if you don't believe us."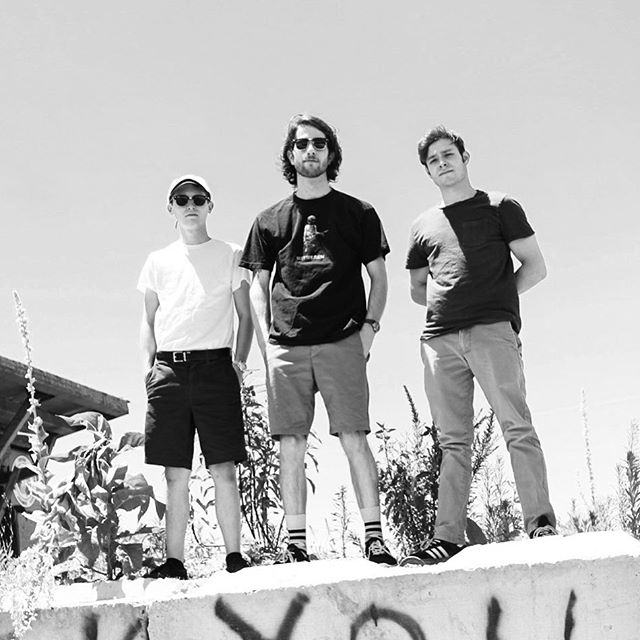 The band further explains that giving the world such honest art also does inevitably come with a bag of mixed emotions as the release day approaches. "It's exciting, definitely something we've always wanted to do and we couldn't be happier with the end result.
"With that being said, being honest is a part of the art. We write about things that happened to us, to our friends and family, the struggles of getting through the day, but all things that everyone knows and experiences. As revealing and intimidating as it can be, we know those who hear it will feel something, and that's what drives it. The feeling the songs carry is worth any vulnerability"
Behind every great album is a great producer. Nik Bruzzese of Man Overboard took the producing role on After Hours and he pushed Wishful Thinking to the limit and got the best results he could out of them. The band reflects on their time with Bruzzese in Hammonton, New Jersey.
"This was the third time we've had the pleasure of working with Nik, and it is always a blast but also a learning experience. We started working with him back when he was in Small Hill Studio, followed him to The Lumberyard, and have built a solid relationship with him.
"Every time we work with him he tells us exactly what we need to hear to really help drive us to the level we need to be at to achieve the sounds that we want. In the end, the finished product is always what we imagined tenfold. He's become a mentor and a friend and if you pass up the chance to work with him, you're a fool"
The bands' final words cement exactly how they feel about the future of DIY music and how they are firm believers in the fact that if money is the motivation, creativity will pay the price.
"Hard work will always prevail. Strong work ethic and good music will hopefully always come first and be heard, despite the backing of a label or management." Good music will always be recognized by the real true listeners and After Hours is an amazing effort that truly showcases how good pop-punk can be in the modern age.
Wishful Thinking are about to make a huge impression with their debut album, so get on board and invest your time in After Hours.
***
Wishful Thinking on social media: Facebook | Instagram | Bandcamp
***
Donate a few bucks to help with No Echo's operating costs:
***
Tagged: wishful thinking