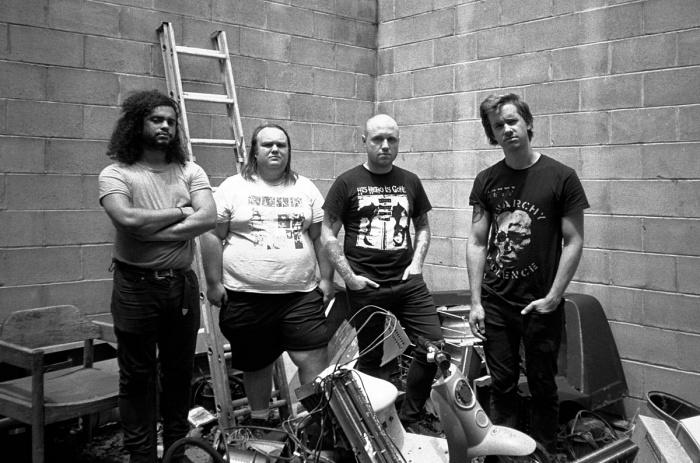 Richmond never misses. After forming earlier this year, RVA's Private Hell is now a public concern. Fresh off of their live debut, the hardcore punk band composed of members of Ghouli, Fried Egg, and Sweeties, is set to drop their debut demo.
Featuring Mikey Kent of the essential Toxic Schlock Podcast, who was profiled on the site last year, the resulting sonic hellscape herein should surprise no one. This time, though, the horrors are real.
Born of a love for Japanese hardcore and a punk-informed metallic thrash attack, the demo is an absolute crusher. As straightforward as it is exploratory, Private Hell is the sound of lifers doing what they do best. It's quickly made its way onto my shortlist for the year's best hardcore and is undoubtedly the perfect soundtrack for the spookiest of seasons.
No Echo is stoked to premiere the band's "M.M.M.," a gruesome look at addiction's cyclical nature. Lyrically it breaks down alcoholism's quick shelflife from magic to medicine and, ultimately, misery. Private Hell's razor-sharp sound breaks down the cycle in fearsome fashion:
Grab the Private Hell cassette from Bat Magick Records, the rad label started by Francis Kano of Devil Master, as natural a landing spot for modern musical horrors as any.
***
Help Support What No Echo Does via Patreon:
***
Tagged: private hell