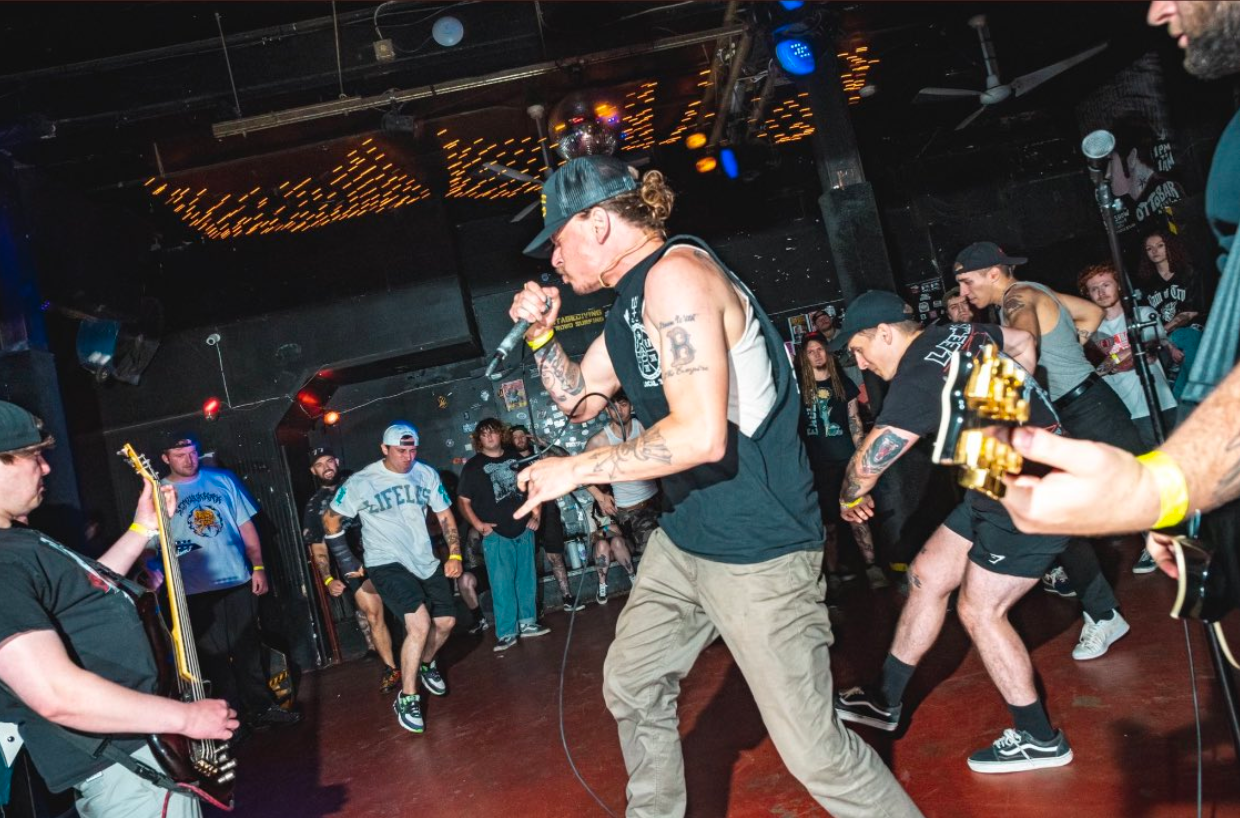 Originally formed back in 2010 Risk, Merrimack Valley's thrash influenced hardcore titans, has returned from a few years hiatus and taken their band into the stratosphere since returning to the Boston hardcore fold. Influenced heavily by The Hammer Bros. and Shipwreck the band has taken their own spin on the thrashing, mosh-ready and explosive style of hardcore both bands were known for, even adding running storylines in their lyrics akin to Mastodon's Leviathan.
They have been playing shows nearly every weekend, booked short tours along the East Coast, played weekend shows with new up and comers The World and LA's Law of Power back in April and just recently were announced on the lineup for This Is Hardcore fest. Alongside all this excitement the band is in the middle of recording their next album, Monologue of Misery, and ahead of its release have recorded a music video for the track "Nothing Ever Ends."
Originally released in 2020 for their EP The Prologue to the Pain the track has become one of the bands most notable songs, igniting the mosh pits at any show they play, so it makes sense they'd choose this pummeling track.
On recording the video lead singer Brendan stated, "We originally wanted to do it when we debuted the song on the The Prologue to the Pain, but with COVID and how everything went with quarantine and lockdown we just decided to put the video together before we release the upcoming LP via Guerilla Press Records from Brass City."
Edited together by Jonathan Vahid of 97H8, the video is compiled of live footage, scenes at the skatepark and even a comical Barstool Sports clip. The band has given No Echo the opportunity to debut the video on the website.
Be on the lookout for Risk's album The Monologue of Misery, out later this year and catch them at This Is Hardcore later in July. They have also announced their first show out in Chicago: The Rumble at the Cobra Lounge taking place on August 5th, so be sure to catch them there.
Risk on social media: Facebook | Instagram | Twitter
***
Help Support What No Echo Does via Patreon:
***
Tagged: risk