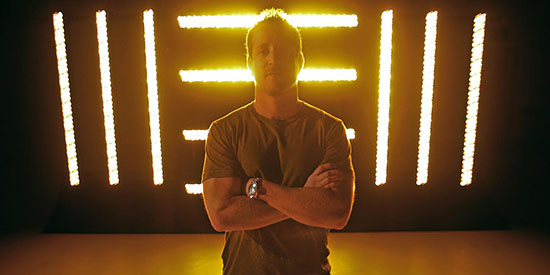 When someone decides to write a book on the history of metalcore someday, and you know they will, it's doubtful that any record label will be as prominently represented in the book as Trustkill Records will be. Founded by Josh Grabelle in the early '90s, Trustkill quickly established itself as one of the premiere labels of the then-burgeoning metalcore scene.
Eighteen Visions, Bleeding Through, Bullet for My Valentine, and Poison the Well are just a few of the bigger acts that called the label home throughout the years. In 2010, after a deal with a major label-backed distributor fell apart, Grabelle left Trustkill Records and formed Bullet Tooth, a new company.
Grabelle has been growing Bullet Tooth since then, releasing albums by such groups as Memphis May Fire, The Smoking Hearts, and Affiance, among others. In this new interview, I chat with him about his lengthy history in the hardcore and punk scenes. I also give him a chance to address some of the not-so-nice things some of the former artists signed to Trustkill have said about him in the past. As you'll see below, Grabelle answers everything candidly and directly.
Were you born and raised in New Jersey, and how did you first fall in love with music?
I was born and raised in Tinton Falls, N.J. and fell in love with punk music at the age of 12, after my sister gave me a copy of Bad Brains' I Against I on cassette. Shortly after that, I went to my first hardcore show: Underdog in Belmar, N.J. in the summer of 1987. I was instantly in love with the energy and passion of it, and knew that this is what I would be doing with my life.
Were your parents supportive of your music obsession? I know you were a studious kind of guy, so I wondered if they ever felt that music got in the way of your education.
My parents will always be supportive of whatever I choose to do. I graduated from Syracuse Law School in 2001 and fully intended on practicing law, but around that time the label [Trustkill] started doing pretty well and I had a few bands I knew I could "break" if only I could put in full-time dedication. So I bailed on a clerkship with a judge and decided to give the label a real shot. It was scary, and I'm sure my parents worried about me, but a few years down the road I was able to pay my rent and hire some friends, so it all worked out!
SEE ALSO: 2014 interview with Thomas Sheehan (Indecision, Most Precious Blood).
Did you ever play in a band as a teen?
I sure did! While I was in college at Syracuse University in 1994, I started a band with my friends called Campfire. We played a handful of shows mostly in the N.Y./N.J./PA/OH area (with bands like Sense Field, Copper, Avail, Snapcase, Shades Apart, etc.). We put out a CD we recorded with Issa Diao [of Good Clean Fun] and Ken Olden [of Battery, Damnation A.D., Worlds Collide, Better Than a Thousand]. It was fun at the time and was a learning experience for sure, and we're all still good friends. In fact, Dave Comeau (bass), Joel Jordan (guitar), and I just took a snowboarding trip out to Colorado last winter!
Throughout the years, I've interviewed quite a few indie label founders, and the common thread most of them have shared is that they initially started their companies in order to release a record by a local band they loved.
Trustkill the record label started in 1994 [the fanzine started in 1992] with my first release: the Land of Greed... World of Need compilation, which featured Embrace cover songs by Rancid, Lifetime, Outspoken, Avail, Undertow, Farside, etc. At the time, I was roommates with Joel Jordan at Syracuse University and his twin brother, Jason, had just started an indie label called Watermark. They were a great label with lots of killer records from Lincoln, Threadbare, Conviction, and more. Look them up! Anyway, Jason had the idea to do the covers compilation and got me involved to contact bands and try to get some good songs. When we had it all done, he asked me if I wanted to make it a split label release and I said, "Sure, I guess I just need a record label first." So I made a logo with help from my friend, Geoff Creary, and BOOM, I had a label.
Was there a turning point moment you can point to where you felt that Trustkill could become something bigger?
Absolutely. It wasn't until about the year 2000 when I had recently signed Eighteen Visions, Walls of Jericho, and Poison the Well. All three bands had new albums and were really starting to get noticed by people in the [makes air quotes] industry. At that point, I didn't even know there was an industry, hence the quote signs I'm making. I knew if I could just put more focus and time and energy into it, I could turn it into a real job and perhaps pay bills and maybe even hire someone.
You graduated law school in the '90s, but you chose to focus all of your efforts on running the label. Did you have many sleepless nights early on?
Yeah, I graduated law school in 2001 and took a shot at making it a full-time endeavor shortly thereafter. Of course there were sleepless nights. There are always sleepless nights, even today. Running a record label is very stressful, and it's only gotten more and more difficult as the years have gone by.
The first time I remember learning about the label was through Endeavor, a New Jersey band I think a lot of folks either don't know about or have forgotten.
The singer for Endeavor, Mike Olender [later of Burnt by the Sun], grew up a town over from me and we became friends when we were about 15. We skated together in high school and went to every hardcore show together. He started Endeavor in high school but had a bunch of member changes, and it wasn't until about 1994 that they had a solid lineup and put out their first 7", after one or two pretty terrible demos. In the summer of 1997 we did a U.S. tour with Endeavor and Harvest. I hopped in the Harvest van and Carl Severson [founder of Ferret Records] hopped in the Endeavor van.
It was such a fun summer! Well, except for the time we were on our way to Seattle and the Harvest van caught on fire and a bunch of our merch melted. I was really excited when they asked me to release their first album, Constructive Semantics, in 1997, and then, of course, the discography, Don't Die with Your Eyes Closed, in 1999. I'm still really tight with Mike and bassist Marc Zeveney, and we all hung out this summer at the beach with our kids. Marc lives 10 minutes from me in Jersey, so we see each other often as he also currently plays in Underdog, Huge, Vengeance, and Floorpunch, sometimes.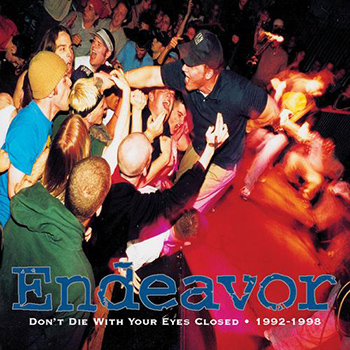 Speaking of Jersey, I was lucky enough to play a lot of shows there in the mid-'90s. You guys had such a strong sense of community between the bands, labels, distro people at shows, and bookers. I always tell people that didn't grow up in the Northeast that Jersey and Long Island had a much better hardcore/metal scene in the '90s than New York City did. And that's coming from someone who's from NYC!
I've always loved NYC shows and a lot of my youth was spent at CBGB's, ABC No Rio, Wetlands, and more. However, there is nothing quite like a good ol' Jersey basement show. In the early to mid-'90s, pretty much every great hardcore show in N.J. was in someone's basement. I saw so many great shows at John Hiltz's [of Born Against and Greyhouse] house, and Chris Ross' house, and various other basements around the state. When I came back to Jersey after my first year of college in 1993, I was talking to John Hiltz and, for some reason, I can't remember, he told me there were two touring bands coming through and he couldn't host the show, so he asked me if I could. I asked my parents if I could have bands play in the basement and they were like, "Yeah, sure, just don't make a mess."
So via word of mouth only I had my first show in July of 1993 with Mean Season and Unbroken, and I also put on Still Life and Iconoclast. John helped out and brought a vocal PA and when people showed up I just walked around and collected donations for the bands. That seemed to really work and I did that same thing for about 20 or more shows over the next two years. My basement then became my favorite place to see a show because, well, I didn't have to go anywhere [laughs].
For later shows I actually made fliers, and would pass them out at other shows, and post some up at Vintage Vinyl. That was really it. At that point there really was no other way of promoting shows. No internet. No emails. The bands I can remember playing were A Chorus of Disapproval, Sense Field, Bloodlet, Strife, Lifetime, Earth Crisis, Weston, Shift, Endpoint, Falling Forward, Deadguy, Chokehold, Endeavor, Ignite, Hatebreed, Rain Still Falls, Crud, Mouthpiece, Conviction, Split Lip, Ashes, Undertow, Disregard, One Nature, Copper, State of the Nation, Ten O Seven, Beltaine, and Point of View.
There were two shows of mine that really stand out. The first was a summer show I had with A Chorus of Disapproval, Chokehold, Bloodlet, Deadguy, and Endeavor. Aside from the obvious fact that this lineup was pretty stellar for 1994, it was the first time Chorus had ever played New Jersey, and the first time I had ever seen them. When they played "Justice" I almost lost my fucking mind.
The other show was a winter show I had in January of 1995. The original lineup was Earth Crisis, Strife, Snapcase, and Lifetime. As it got closer to the date of the show I added Undertow, who was on tour at the time, and Mouthpiece. So, yeah, six awesome bands at one show. The only problem was that there was a huge ice storm the day before and everything was closed: schools, roads, etc. The morning of the show everyone kept calling me asking if the show was cancelled, and I just kept saying, "Fuck it, as long as the bands show up, we have a show." That is the beauty of not having expenses or guarantees, I didn't care who showed up, really. I figured at the very least it would be me and my close friends. There ended up being about 250+ kids at that show. It was amazing!
One of the bands that Trustkill signed was Nora. The vocalist of that band, Carl Severson, also ran a label, Ferret Records. Can you talk about your relationship throughout the years?
Carl also went to high school with me and Mike from Endeavor. I met Carl in 1990 because we were in a class together. Maybe it was Math? Who the fuck remembers? The three of us skated and went to shows all the time, and when I graduated and went off to Syracuse in 1992, we all stayed in touch. Carl started Nora in 1996 with some other friends of ours in New Brunswick: Chris Ross, Mike Olender, and Spliedt. Carl put out their first EP on Ferret in 1999. I released their next EP, The Neverendingyouline, on Trustkill later that same year. All of us are still great friends. In fact, Carl is my daughter's godfather, and Spliedt's wife is her godmother.
You must have made a ton of mistakes in the early years of the label, who wouldn't? But were you stubborn about your mistakes? Did you listen to outside advice?
There wasn't much "outside advice" to be had really until about 2002 when I started shopping for a distribution deal. Before that it was just friends in the hardcore scene and nobody really knew what they were doing anyway. Of course we all make mistakes and learn from them and also try to replicate the successes, but there are just no guarantees in the music business. I would say my biggest "mistake" is that I assumed if I could break a certain band that I could ultimately break every band on the roster, and that just was never the case. Some bands were successful and sold a lot of records and got great tours and sold tickets on their own, but some never did. The problem was that I would keep dumping money into bands that had either peaked or just were never going to catch on. As a record label president and A&R person, it's difficult to admit that the band you signed was never going to attain the success you had in mind for them, and It's a crushing defeat when they never make it.
At what point were you able to hire people at Trustkill?
In 2002 I was shopping for a distribution deal and earlier that year I knew I could get someone on board, so I brought on two friends to help out with some stuff, mostly the webstore and mailorder fulfillment. After my deal with RED/Sony, I had some funding so I was able to put a few people on payroll, but I kept it lean for a few years and only had three people until 2005, and then hired two more. Being able to pay your friends to work for you is awesome!
SEE ALSO: Top 5 All-Time Fat Wreck Chords Albums
Did you ever sign anyone to Trustkill based off an unsolicited demo?
Typically I signed bands, and still do, via a suggestion by someone I trust, a manager or agent or friend in the business, but every now and then it truly is just me opening demos and clicking links and checking out new music. Probably the biggest name I signed simply from an unsolicited demo was It Dies Today. I had never seen them before but had heard about them and got a three-song demo of songs, which ultimately all made it onto their first Trustkill album, The Caitiff Choir. We started talking and word quickly spread and I remember them almost signing with Metal Blade back in 2003.
Not naming names, was there ever a time a band submitted a finished album that you weren't 100% satisfied with?
I've never had an A&R person working for me, or with me, so every album I've ever released I've been directly involved with the production. It's happened a few times where a band delivered new music and it didn't live up to what I was looking for in them. The most obvious one I can think of has a happy ending, though. In 2002 I signed a band from Los Angeles called Open Hand and released their first two EPs as one album called The Dream in January of 2003. About a year later I started putting the pressure on Justin Isham [Open Hand's singer and main songwriter] to finish up the next album because I had already advanced them $25,000 and it was taking a very long time.
Fast forward maybe another six months and I find out that he used the advance money to build a studio and only had rough demos of new songs. Justin thought maybe I'd wanna release the demos as an album but they sounded terrible and the band was way too good to undersell in that way. The demos were great, and rather than just cut my losses I gave them another large advance to go start the album from scratch in Colorado at The Blasting Room with Bill Stevenson [of Descendents, All]. They finished, and the album, You and Me, was released in February of 2005. It's one of my favorite albums I've ever released. Nobody really bought it or cared, but I did, and I'm glad I saw it through.
That leads me to my next question. Looking through the entire Trustkill discography, can you name off a few records you feel flew under the radar?
Open Hand's You and Me is a great example of a record that was so great and timeless and I think it flew over most kids' heads. Other than Rock Sound magazine, who nominated it as the #1 album of the year in 2005, it wasn't a big seller by any means. Bedlight for Blue Eyes' Life on Life's Terms album that came out in July of 2007 is such a great record, and I still listen to it all the time. It did okay and the band toured with New Found Glory and Senses Fail that summer, but it didn't take off the way I hoped it would.
It Dies Today's Lividity came out in September of 2009 with their new singer Jason, three years after their prior album, Sirens, with original singer Nick Brooks, who left the band a month after that album's release. I thought Lividity was excellent, but I think kids had waited too long for a follow-up and moved on and didn't give Jason a chance.
In 2007, you entered into an exclusive distro arrangement with Fontana Distribution. Unlike most other people who started an indie label, you have a law degree. How much back and forth was there on that deal?
From the time they originally showed interest to the time the deal was signed was roughly six months. Trustkill had just had its biggest year ever with the highly successful Bullet for My Valentine album, The Poison, and Bleeding Through's The Truth, Terror's Always the Hard Way, Eighteen Visions' Eighteen Visions, Walls of Jericho's With Devils Amongst Us All, It Dies Today's Sirens, and more. It was a really exciting time. There was a lot of negotiation between us, but when it was done, we all felt good about it.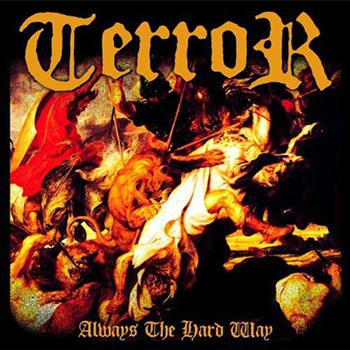 At what point did you start feeling like the relationship between Trustkill and Fontana was beginning to sour?
In 2002 we signed a deal with RED Distribution in the U.S., who invested money in the label to allow us to build our brand and artists. From 2002 to 2006, while we were at RED, there was definitely some rampant spending on tour support, retail co-op, video production, and more. Hindsight is 20/20, but at the time, it made sense to everyone. In 2007 we move to Fontana/Universal, after they gave us an offer we couldn't refuse. The deal was great and the people we did the deal with were awesome. Unfortunately, the head of the company died shortly after, and the guy who spearheaded the deal quit. This is pretty typical for any label or band doing a deal with a major, unfortunately. Fast forward a year and there is a whole new staff of people who didn't like the deal we had agreed upon previously. This put us in a bad spot and we tried everything to work it out, and it just couldn't work.
Ultimately, your hands were tied, and you couldn't move on with Trustkill due to the deal you had signed. At any point, were you tempted to leave the music business aside and get back into the law world?
I thought about it, of course, but my heart is with music and that is what I've always wanted to do. Plus, I got pretty good at it and wanted to continue. To make ends meet I also do some legal work on the side for producers and managers and other labels, as well as design work. I just finished up the design for new albums from Melissa Etheridge, Secondhand Serenade, Jessica Simpson, and more. It's fun!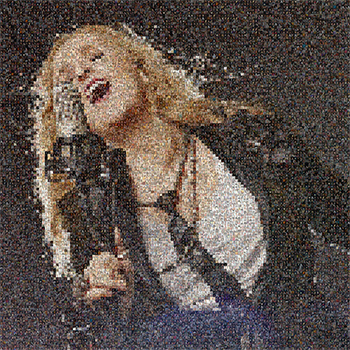 A lot has been written about the trash-talking some of the musicians have done about you and the label in the past. How much of that came down to a breakdown in communication between you, the bands, and their management?
A lot of it is miscommunication, but a lot of it is also just dudes in bands not understanding either A) how the business works, B) the fact that the business is changing rapidly and what worked last month won't work next month, or C) their place in the business after years of believing their own hype.
SEE ALSO: 2014 interview with Kyle Bishop (Grade, The Black Maria, The Swarm).
When you started Bullet Tooth in 2010, did you have anyone else working with you, in terms of a staff?
By the time I officially started Bullet Tooth in 2010, I had already begun the process of trimming payroll and putting people I still wanted to work with on retainer or freelance. I still work with a lot of the same people, just in different ways. In the mid-2000s I had a staff of around six people who would all come to my basement office in Tinton Falls, N.J. and work all day. As the years have gone by I need less and less people here, and more importantly, they don't need to actually be here.They can work wherever they want. In fact, one of my best friends, Dave Comeau, who worked for me from 2002 - 2010, never actually worked in the office, he lives in Colorado.

What was the toughest part about starting the new label? You had so much experience at that point that it would seem to me that you probably avoided many pitfalls other startup labels fall victim to.
Starting over was very hard to do, but I am glad I did it. My only regret is that I didn't do it two years earlier when Fontana initially pulled the plug and stopped paying us. Other than having to restructure the company, create all new assets (bank accounts, legal documents, health insurance, etc.), sign all new bands, and partner back up with the people we worked with in the Trustkill days, the hardest part was just getting off the ground. Here is why: when I made the decision to start over with a new label and new brand, I already had deals in place for Trustkill with a dozen or so distributors, merchandise companies, publishers, and more. I certainly could have just walked away from all of them and struck new deals with new companies, but these are the people l worked with closely for years and considered friends, and the last thing I wanted to do was burn anyone, considering we were in an unrecouped position with most of them.
So, not only did we start "from scratch," but what most people don't know is that we started from far less than scratch, as I agreed to take the debts from Trustkill and put them over to Bullet Tooth and recoup against sales from the new company. It was a rough first six months or so, but we did it. It's been almost four years now since our first album came out and we are in the black and doing great. It kinda rules. It's on my terms, with deals that I created, and I am in control of everything.
Other than the finances, starting over has been amazing. All the bands on the label are stoked and excited for the future and everyone is growing and making moves. We have a great little family of bands that are all hard workers, committed, and making compelling and aggressive music. Our distributors and other partners worldwide are excited for the albums we have already released and the stuff we have coming up in 2015 and beyond.
You've released albums by some more established bands (Memphis May Fire, First Blood), but most of your bread and butter at Bullet Tooth has been the younger, rising groups. Do you find that younger musicians are savvier, business-wise, than they were in the '90s?
I think bands today seem more savvy, but the truth is bands are comprised of kids in their late teens or early 20s and they are just trying to copy and/or mimic whatever the moderately "successful" bands in their genre are doing. In the '90s that was putting out a 7" and trying to play shows, now that means recording some songs and making YouTube videos and Instagram pics of their sick knuckle tats.
Which bands have been your strongest sellers so far?
Our biggest successes so far on Bullet Tooth have been Affiance [their new album, Blackout, just charted on the Billboard Top 200], Memphis May Fire, and Throw the Fight. Other albums from The Paramedic and First Blood have done well, too.
Is the physical/digital sales breakdown pretty much the same for each artist on the label?
The physical and digital breakdowns are vastly different by band and album, it all depends on the style of music. More "classic" hardcore bands do great on vinyl, whereas younger Warped Tour-style bands do better digitally. Also, while some bands may do great in the U.S. and can't catch a break overseas, some bands do way better overseas while their fanbase in the U.S. takes longer to build.
SEE ALSO: The Heavy Metal Roots New York Hardcore, by Freddy Alva
What can we expect from Bullet Tooth in 2015?
Kicking off 2015 we'll have the highly anticipated Overcast triple-disc discography, Only Death is Smiling, on February 3. It is 45 songs on three CDs and includes all sorts of rad unreleased stuff. Everything is remastered and with tons of cool packaging. The band will be playing select shows and festivals as well, like New England Metal & Hardcore Fest.
After that, we have the debut album from Indianapolis' Gamma Pulse, which I'm really excited about. It's melodic and catchy, but also really heavy, and sounds different than what a lot of bands are doing right now. The album has a lot of diversity, and the first single, "Give & Take," is streaming now at Bullet Tooth's YouTube page.
And then we will have new albums from The Paramedic and Save the Clock Tower, and other new signings we can't talk about just yet!
What would you say is the biggest misconception people have about you?
Is it weird that I have no idea? I guess I don't see or hear any of it. When kids on Lambgoat or whatever talk shit it's usually "those dudes are faggots" or "their new album fucking sux" or "too gay no care ever," which is about one of my bands or albums, so it's not really about me, specifically. If kids wanted to make fun of what I listen to it would be way easier, because I listen to some seriously questionable stuff [laughs].
If you could say something to those musicians that spoke out against you in the past, what would you say to them today?
There are some bands out there that give themselves all the credit as they work their way up the ladder of the business. We all know that it takes a team of people to get them there: band, label, manager, agent, publicist, etc. Unfortunately, when a band has already hit their peak and they are coming down the ladder, they can't look themselves in the mirror, and instead, start pointing fingers. Truth be told, it's impossible to know when you've hit your peak, so dudes in bands lash out as they are falling, which makes sense. I've had band members come to me in the last few years and apologize for shit they've said after the all the dust settles and their bands broke up and they moved on with their lives.
***
Head to www.BulletTooth.com to get more information on the label's upcoming releases.
Tagged: trustkill records