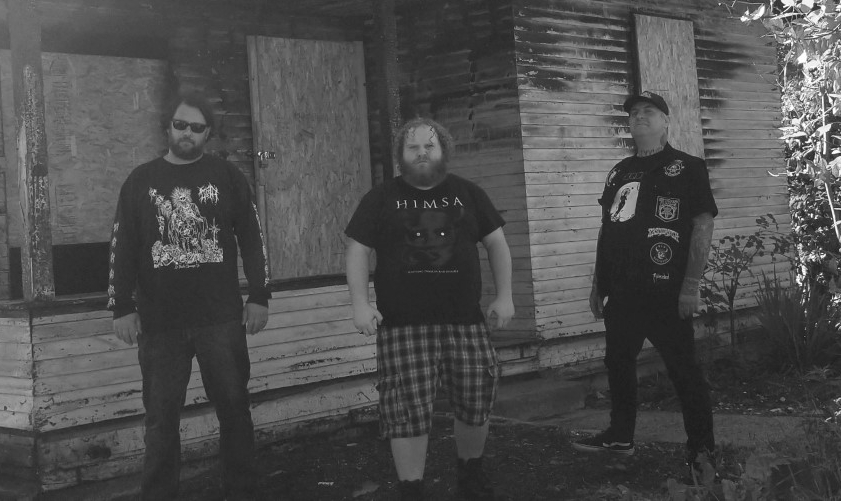 Citing such deranged musicial influences as Eyehategod, Crom, and 16, Washington state trio Dehiscent ride the filthiest of Sabbathian waves in their stylistic approach.
Comprised of musicians who have been part of the Seattle underground for years, Dehiscent have the kind of sound that lends itself nicely on everything from a doom to punk to a death metal live bill.
For their latest release, Dehiscent teamed up with Sterileprayer, the solo project from musician Scott Rozell. As laid out in this 2020 No Echo feature, Sterileprayer's sonic assault was influenced by the likes of Oxbow, Agoraphobic Nosebleed, and Atrax Morgue.
With the split arriving later this month, Dehiscent have dropped a music video for one of their contributions to the union in the song "Arson." Sink your teeth into this:
Dehiscent vocalist/guitarist John Tomes told No Echo about the lyrics:
"'Arson' came from when I was a teenager being pissed off at the world. I would drive through the fields near my house and imagine they were all ablaze like an apocalyptic scene. I wanted it to sound like I imagined wild fires were like. This unhinged flame and smoldering embers. They would cleanse the land of these people I thought were pushing the human race to extinction."
Drummer Jason Frost—who also directed the video under the Black State Productions banner—offered the following: "The video concept was based on a short film project I had in the works, but COVID screwed it all up, and it fit the song well, so it all just came together."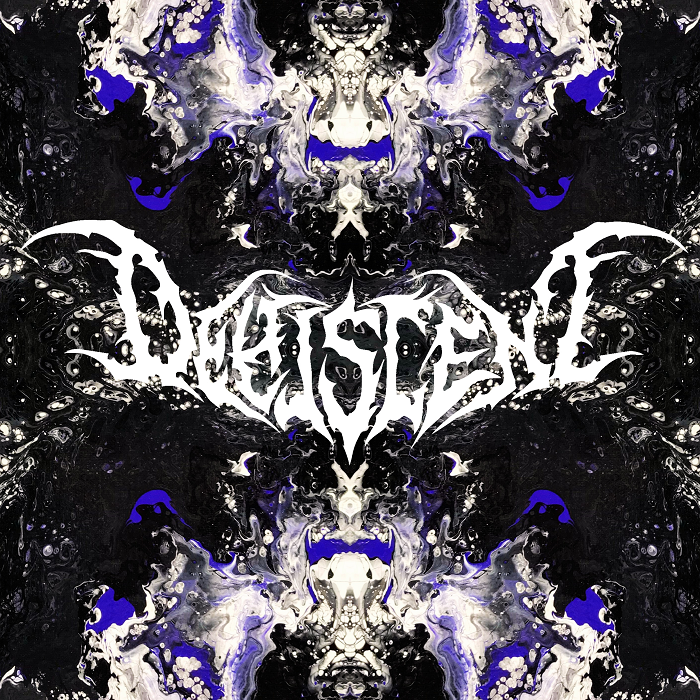 The Dehiscent/Sterileprayer split will be out on vinyl and CD via Blackhouse Records on July 27th. Limited to only 200 copies made all on mixed colored vinyl (no two copies pressed are the same), you can jump on the pre-order at this link.
Dehiscent will be kicking off a US tour in July with Seattle doomsters Darkmysticwoods:
7/22: Tacoma, WA - KVLT MEAD
7/23: Portland, OR - AZOTH
7/24: Eugene, OR - Old Nicks Pub
7/26: Oakland, CA - Stay Gold Cafe
7/27: Ventura, CA - Gigis
7/28: Los Angeles, CA - Mi Ranchito
7/29: Bakersfield, CA - Filth Hounds House Show
7/30: Fresno, CA - Punk Rock Mall
8/1: Winnemucca, NV - Water Canyon Dispensary
8/3: Boise, ID - DIY house show
8/5: Coeur d'Alene, ID - Silver Fox
8/6: Spokane, WA - The Big Dipper
***
Help Support What No Echo Does via Patreon:
***
Tagged: dehiscent