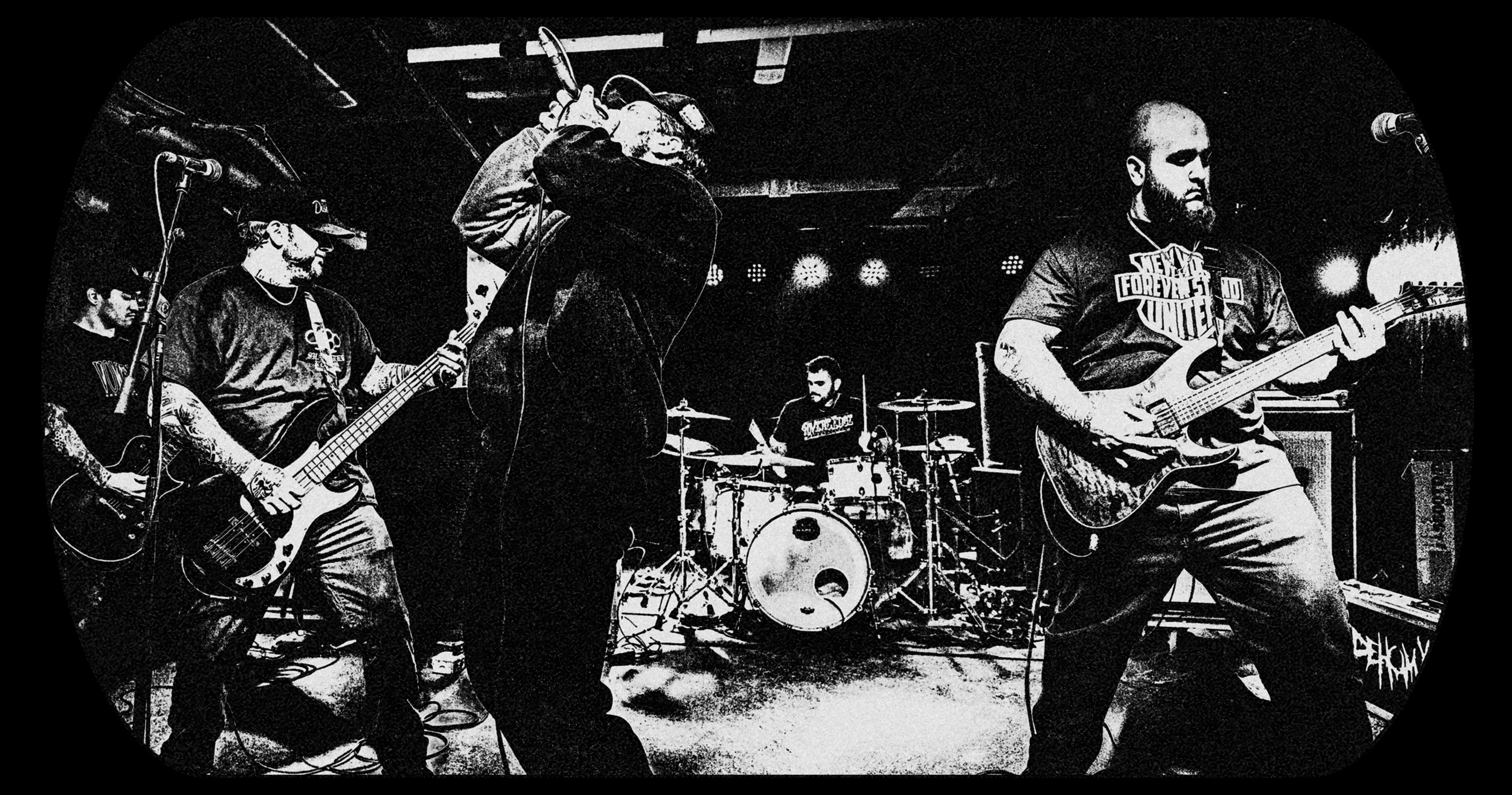 Anyone that has read No Echo on a regular basis since the COVID lockdowns is aware of the many hardcore bands that formed during the pandemic. Missing Link is yet another example of something positive coming out of that global nightmare.
"We had all known each other through previous bands going back to being teenagers," vocalist Mike Ryan says about Missing Link's formation. "[Bassist] Victor [Klipp] had some rough songs kicking around and sent them over to [drummer] Paul [Dove], and they kind of assembled the band. All I know for certain is they sent me songs and asked me to sing."
Based out of New York state, Missing Link is rounded out by guitarists Evan Perino (Heal) and Nik Hansen (Pain of Truth, Buried Dreams, Out for Justice). "Heavy hardcore in a way that's not really being done right now," Mike tells No Echo when asked to describe his band's sound. "I think we all pull influence from all over, but to name a few, I'd say Irate, All Out War, Stout, Crowbar, Cold as Life....hard shit."
Now that you've got some background info on Missing Link, take a listen to "Unchained," a track from their forthcoming EP, No Saving Grace. The ignorant riffs come at ya without warning:
"The lyrics on this release are a combination of personal experience and things I've witnessed," Mike explains. "I feel like if you spend the time to read them it's all pretty clear."

Now signed to Never Ran Never Will Records, a label started by Richie Krutch (Wisdom in Chains, Boxcutter, Comin' Correct), Missing Link is gearing up for more shows and releases in their near future, and it looks Mike knows some of the other bands he's like to share bills with:
"There's a lot of corny gimmicky shit out there that I don't really fuck with, but plenty of real deal bands to make up for it. Carried by 6, Risk, Dayz Lost, Pain of Truth, D Bloc, Street Struck, Vomit Forth, Mongrel, and Exhibition are just a few of examples."
No Saving Grace will be out soon via Never Ran Never Will Records.
Tagged: missing link