Proudly representing the city of Lynwood in Los Angeles, More to Pride busted onto the hardcore scene in the early '00s. The group quickly established itself within the community alongside bands like Internal Affairs and Terror during that time.
Working with then red-hot label Rivalry Records (The First Step, Allegiance), More to Pride released the This Is Life EP in 2005, widening their fanbase across the globe. Sadly, the band broke up the following year (more on that below).
Though they called it quits, they left their mark on the hardcore community, especially in Los Angeles. One example of that impact would be Rotting Out, who cites More to Pride as one of their prime influences during their earliest days.
After some reunion live appearances, More to Pride returned to the studio to track their first new songs since the aforementioned This Is Life. The LAHC unit will be releasing a self-titled EP through WAR Records (Strife, Bent Blue) this Friday (May 19th), and No Echo has a song called "Manipulator" exclusively streaming for our readers below.
In addition to the track premiere, I spoke with More to Pride vocalist Richard De La Vega about their history, their breakup, Latinos in the LAHC scene, and the new EP.
Take me back to the early '00s hardcore scene in Southern California that you came out of.

The early scene felt pretty quiet compared to today, you were able to catch Bane at the PCH Club with probably less than 100 people in attendance or roll up to the Chain Reaction and catch Shutdown from NYC tearing it up and it wasn't an overly crowded show. Shows were always that much more intimate, and even if you weren't homies with everyone there you had seen them at other shows.
Sometimes when bands would come on tour back then, the scene would follow them around, we'd go to Che [Café], then Chain the next day, and maybe even a show in Ojai or Ventura the next day. Shows were small but the kids were loyal. That's not saying they aren't today, but that's what we remember of our younger days.
How were you guys connected and what was the impetus in starting More to Pride?

We all lived in the same neighborhood only a block or two away from each other. Me, Jesse (guitar), and Eddy (drums) went to high school together. Ray (bass) was the baby of the bunch he was in middle school and Seth (guitar) lived in the next city over and would meet us at the skatepark.
We were in different bands at the time but they didn't work out and one day just mashed everyone up into one band and that's how More to Pride was formed back in 2002 or 2003.
Hardcore has always been DIY, so naturally if we're eating and breathing shows, the only thing left is to pick up an instrument. We all in the band separately have our reasons for being punks or rebellious or what not, but suffice to say that being straight edge and a hardcore kid was the was the most punk you could be in Lynwood at that time—everyone else around us was getting into drugs or gangs or nu-metal.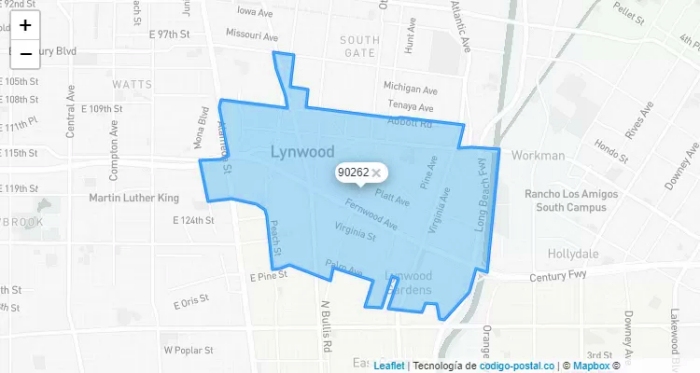 What were the early More to Pride Los Angeles shows like?

The early days of More to Pride shows were a lot different than shows today. Back then, we relied so much more on word of mouth or that one zine you picked up at a record store. Social media hadn't really kicked off until MySpace and message boards and even then the news wasn't broadcasted like it is now.
People would also just roll up to a gig and check out the bands that were on the bill that night not knowing who or what was happening. Also, have to give credit where credit is due—the Lynwood Crew was always an unofficial title given to the foos that would be at every single one of our backyard shows.
When we started, the majority of our shows were in backyards and it wasn't just hardcore bands playing. So we'd be playing with metal bands, pop-punk bands, skinhead bands, ska bands, every kind of LA-based DIY band. And, well, because we rolled deep and the bands were not exactly of the same cloth, there were always fights. Most of us in the band were actually not really into it, thus all our songs were about not fighting, but yeah they were written because there was so much fighting [laughs].

The turnout wasn't always great but now with social media coming into play now it brings in a whole new crowd of people that you really didn't see at shows before, which is a good thing because the diversity of the crowd is so important that you know get to show your music to different ears and minds of people that never heard our tunes before.
What were some of the bands you shared bills with back then that you had a great connection with?

I mean here you can just go ahead and insert the demo recording we did on tape, we did a shout out thing that included bands from all over that we were real homies with Make Move, Internal Affairs, Lights Out, Allegiance, Desperate Measures, Far From Breaking, Mental and Lockin Out, Set Your Goals, Ceremony, Guns Up!, Diehard Youth and all of Tehachapi.
These were some bands that not only we had great connections with but they were our favorite bands that we had a chance to play and make memories with.

You just mentioned the More to Pride demo that was released in 2003. I think I found it via the B9 board! Did you send that out to a bunch of labels to garner some interest?
We didn't send it to labels being from the ghetto we always had the mentality of the way NWA and Too Short would do it back in the days (hanging out selling them from the back of the trunk type shit). What we would do is roll up to shows and start passing them out while inside or outside the show as people were leaving for the night.
Thinking about it now, that shit was pretty dope! I think we made a dozen or so and Jesse and our mainest homie Eduardo, aka Boogie, passed them out at Posi Numbers 2003.

The reaction was dope! We really gotta give it up to our friends, they are the ones who really helped us out by supporting us at our shows. They are the ones who got the crowd going, after that it pretty much took off on its own.
How did you come to connect with Zach and Kyle from Rivalry Records about working with the band? They were on a great run of releases back then, sort of like Triple B Records for that era.

We were on a West Coast run with our boys from Make Move. We were playing Gilman Street, Kyle was in attendance that day we played and after the show he hit us up about wanting to work with us. It was trip and blew our fuckin' minds that he wanted to work with us. You can only imagine what that meant for 5 kids coming out of Lynwood.

Yeah man, Rivalry was and still is a great label, you can't erase what he has done for all the bands in the past and he himself is a cool ass dude.
What memories stick out from the recording sessions for the This Is Life EP in 2004?

[Laughs] The secret ending of our album. That shit always gets me, it's a little embarrassing but you know what—fuck it! From me and my boy Marlon [Moreno] rehearsing my lines, Jesse our guitar player cracking jokes on Marlon, to me getting recorded in a deep sleep and snoring my ass off! Good times for sure.

Honestly, the recording was a long time ago and it's easy to say now that it was all wavy gravy. But we didn't have a whole lot of experience in a studio, we didn't exactly know how to express what we wanted to get out of it. Aaron (Castle Ultimate) was super supportive and didn't put a ton of heat on us to get it perfectly, but yeah, the drums took forever. Ray, aka Nip, on bass was nervous and sometimes couldn't get the hang of the click. And yet, other foos were all-stars in the studio—I think fuckin' Seth wrote one of our heavy hitters on the spot and tracked in one shot.


Did you feel a lot of pressure making it and what do you remember about the reaction it received from the hardcore community?
We had a good response as soon as it came out. We already had a good following, but the album definitely opened a lot of doors when it got released, that's when shit really took off and we weren't ready for it but handled it pretty well.
What brought on the breakup in 2005? It felt like you guys were on a good run there with the record out and more people learning about the band.

It was a mixture of a lot of things but the main one was because we were becoming of age and having to get our asses up and start working because More to Pride wasn't paying the bills. Ray was going off to college, and the rest of us were working too much and partying too hard. Unfortunately, we had to put aside the band for the time being, It's all a part of life, I guess.

How close did you stay in touch with each other in the years since the breakup?

Man! We all lived in the neighborhood. So, it wasn't like we never saw each other. We literally stayed a few blocks from one another and would still hang out all the time until our boy Ray (bass) and Jesse (guitar) moved to the bay.
Shit man, More to Pride made our bond so strong that even if we did get mad at each other, that shit would get patched up quickly [laughs]. Forever brothers!
What inspired the reformation and is there anything you're going to be approaching differently this time around?

We really have to give it up to Riley and Martin that run Sound and Fury, Xavier and Nate from S.O.S Booking. If it wasn't for them hitting us about getting on the bill that they set up we would never have realized people were still interested in us. So big shout out to Sound and Fury and S.O.S Booking for reminding us that people still give a shit!
I think it was when we played that first For the Children show that we realized that there was a whole new generation of kids that had never seen us play and yet the songs really resonated with them. And I mean, LA Hardcore was largely a very different looking scene before.
Tell me a bit more about that, the Latino contingent in the LAHC community today.
When we were first going to shows, it felt like we were a bit more of the token brown kids. It's LA, so of course there were other Mexicans at hardcore shows, but it's different now still. That Chain show we just played, it was sort of wild to see that most of the bands on the bill were all brown kids, whereas when we were playing it would have been the other way around. I'm not saying it's better or worse either way, I'm just saying it feels like there's a whole set of kids that maybe felt out of place and our hope is that us existing and putting shit out made them feel less out of place.
I'm coming at it with more attitude and experience now. Ready to just have fun! [Laughs] I hope that explains it!
That brings us to your forthcoming EP. Tell me about the song "Manipulator" that we're premiering on No Echo along with this interview.
This time around I'm finding inspiration in different places. For instance, I wrote the lyrics to "Manipulator" during my lunch break at work. It was inspired by the song "Backstabers" by the O'Jays. Pops would be proud.
How did you and Andrew Kline from WAR Records connect, and what can we expect from the new partnership?

Me and Jesse had another band (Evil Wayz) going on and we were fortunate enough to share the stage with Berthold City [Andrew fronts that band] and that's how we ended up getting in touch with Andrew. From that point on, we would see each other and started making a good connection with each other.
We're excited to be working with him on our new tracks! We're an LA band! Got to be on that LA label!
***
The More to Pride 2-song EP will be available this Friday (May 19th), with the Limited Edition Lathe Cut 7-inch version going up for pre-order at 10:00 AM PT, via WAR Records.
***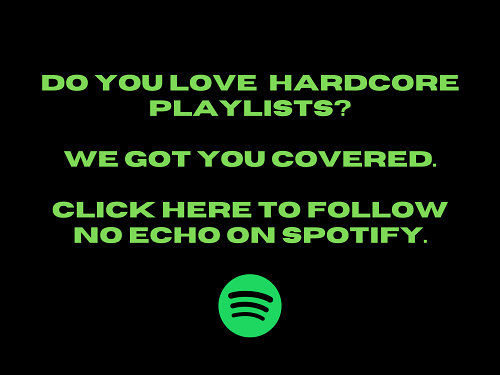 Tagged: more to pride