How can you tell if a band is a straight edge? They'll likely tell you with an X in their name or scream it at you within the first couple of minutes. XweaponX does both of these things, and they do it well.
XweaponX is a new straight edge band out of Louisville, Kentucky, featuring members from other bands like Inclination, DARE, and Knocked Loose. They made their first live appearance at LDB Fest last week, kicking off a weekend full of outstanding performances. But despite playing amongst significantly bigger acts, the new group still stood out amongst the crowd.
The XweaponX demo isn't reinventing the wheel, but it delivers a fresh serving of short and sweet straight edge hardcore. The demo includes five songs and a runtime less than 10 minutes, resulting in a straight-to-the-point project that is very much in your face.
The message is clear: being straight edge is cool, and you're a lame if you aren't.
This might ruffle the feathers of some fans, but what do you expect? Straight edge bands have been delivering some version of this message for years, and Weapon X is here to carry the mantle.
The intro on any demo or album is important as it sets the tone of the entire project. "Weapon X Intro" makes it clear this band is focused on one thing and one thing only: being straight edge. The first song is just over a minute and ends with what is admittedly an incredible straight edge chant that should get any crowd excited.
The remaining four songs also focus on different aspects of the straight edge lifestyle, like watching friends break over time and how some people "lack the discipline" for this lifestyle. "People Like You" makes it clear watching people edge break maintains the group's conviction in maintaining their clean lifestyle, going as far as saying they won't be a "fucking fool like you."
The third track, titled "Inclination" (not to be confused with the band Inclination or their song, also called "Inclination"), maintains the theme of not missing those who break in a short and sweet package. There isn't much fluff in any of the five songs on the demo, maintaining the momentum throughout.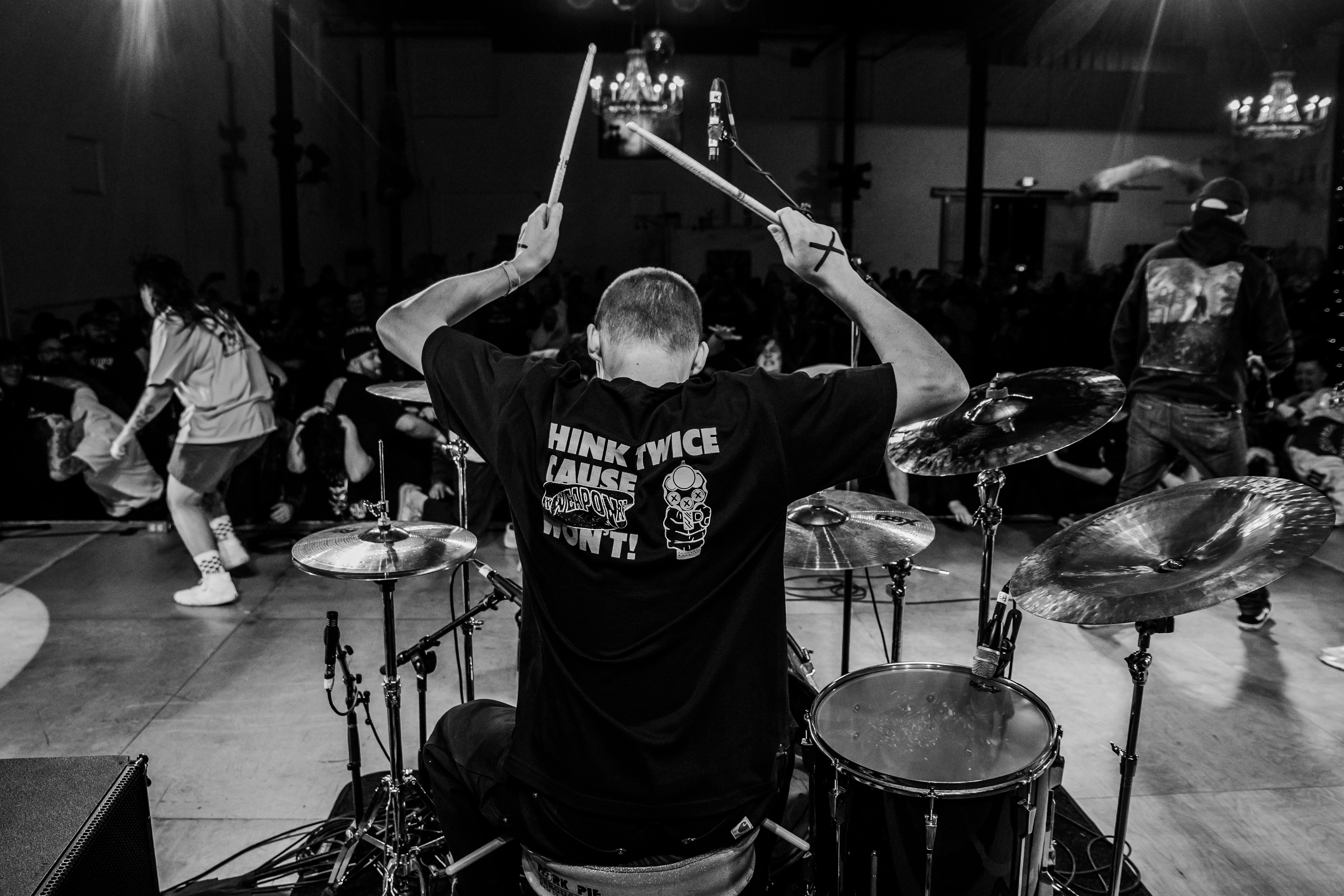 The last two songs, "A Brother's Blade" and "In Spite Of," you guessed it, are also about being straight edge. But they add a couple of extra themes like betrayal and the motivation to be sXe while also delivering a healthy mix of breakdowns, gang vocals, and enjoyable riffs.
Straight edge hardcore is a subgenre that most either love or hate. The lyrics are one of the most notable aspects of this genre, and XweaponX makes it clear from the start what they're about. The demo also delivers hard-hitting, fast, and strong riffs mixed in with electrifying gang vocals and breakdowns that get the blood flowing.
I'm not straight edge. I have no intentions of claiming straight edge anytime soon. But this demo makes me want to roundhouse kick a beer out of a nerds hand at a show and tattoo three Xs across my back. XweaponX slaps, and hopefully, their show at LDB wasn't a one-off, so we all can enjoy the live experience soon.
You can checkout XweaponX on most streaming platforms, including Spotify and Bandcamp.
Tagged: dare, inclination, knocked loose