2023 has been off to a roaring start in the harder side of the musical spectrum, and Enemies Left to Crush is one of those highlights. The 8-track collection comes courtesy of Primitive Rage out of Springfield, Missouri.
"We formed around 2016 with a fairly different rhythm section but our drummer, Kasey, and I, have always been a part of this group," vocalist A told me in an email while discussing the band's new record. "Our guitarist Lyndsey has been in PR since 2019 after we put out our last album and really helped write all of the new album. Our current lineup has been solidified for around a year now when Zach took over on bass."
The sound on Enemies Left to Crush is a relentless stew of power violence, death metal, metallic hardcore, and other points in between.
"Kasey, Lyndsey and I played in a band called Side Eye that was straight ahead moshy hardcore while writing the new stuff we kept on saying we just wanted it to sound scary and insane," said A when I asked about Primitive Rage's writing approach. "Lyndsey helped tie together our old sound with the direction we were wanting to go in and that's what really solidified our sound.
"Influence wise id say we take from a mixture of power violence, grindcore, death metal, and a lot of hardcore."
The sound of Enemies Left to Crush is abrasive as one would expect of a record that harsh. "We started writing the new album right after our last album, Driven By Hatred, came out. We knew what sound we wanted and we knew how we sounded live so mostly it came down to making sure it sounded the way we wanted on recording.
"We have access to a bunch of recording resources because I'm the head of sound at a local venue and our bassist Zach, who also works there, is insanely talented with recording and mixing. we recorded it ourselves and he mixed and mastered it. being able to record ourselves made it so we really got the release to sound exactly like we wanted. We were super particular about putting out something we would be proud of."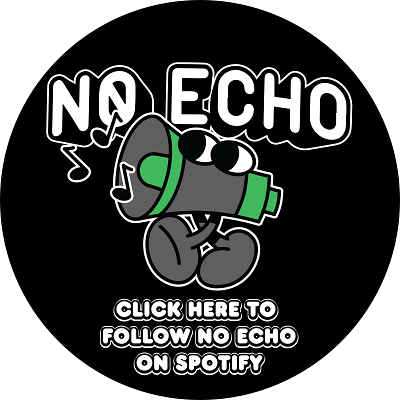 A also gave some insight on the music community Primitive Rage is proudly part of in Missouri. "Our local scene is still regrowing from what it once was. we have a bunch of people that want to come out to shows but not a lot of local bands.
"Lyndsey and I play in a death metal band called Martyaloka, Kasey and Lyndsey play in a band punk band called Security Footage, and I play in a punk band called Menace. Zach plays in a metalcore band called Vulgarity and a hardcore rock band called Hostile Witness and a few other projects called Honest Sleep and Catalina. We all have other bands in the works too. Some other bands from our city that are super important to the hardcore scene are Overload of Natural Energy (ONE) and Daisy Chain.
"In our region there's countless good bands so to keep it short id say pay attention to The Tooth from OKC, Final Atomic Battle from KC, Morbid Visionz from Little Rock, Direct Measure from STL, and all of our friends in Springfield Illinois."
***
Enemies Left to Crush is available now across all streaming outlets.
Upcoming Primitive Rage shows
Feb. 23 - Kansas City, MO @ Farewell
Feb. 24 - St. Louis, MO @ The Sinkhole
Feb. 25 - Springfield, IL @ Dumb Records
Feb. 26 - Iowa City, IA @ James Theater
March 19 - St. Louis, MO @ The Sinkhole
March 24 - Houston, TX @ 1810 Ojeman Road
March 26 - Wichita, KS @ Annex1
April 29 - Oklahoma City, MO @ Sanctuary
May 28 - Springfield, MO @ Odyssey Lounge
***
Help Support What No Echo Does via Patreon:
***
Tagged: primitive rage