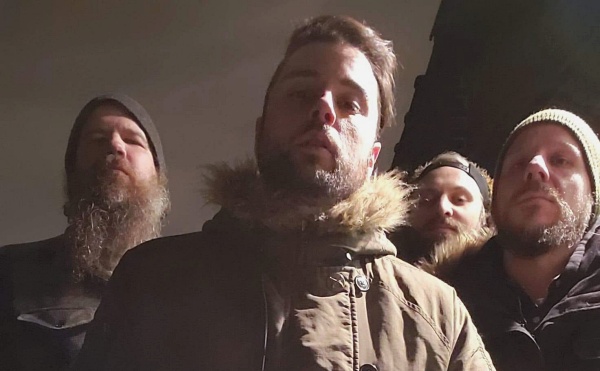 Formed in late 2018, Golden God started from the ashes of Cleveland punk stalwarts American Werewolves, when David (drums) joined forces with Greg (guitar) and Sebastian's (vocals) 2-piece side project, ThunderCougarFalconHawk.
After jamming with Marshall (bass) they knew they had all the pieces they needed for a great rock quartet. Drawing from the best parts of Black Sabbath, Clutch, and other often imitated but never duplicated rock gods, Golden God is very much their own animal—an unrelenting bloodthirsty rock beast.
David and I play in Soul Charge together and he shared some of the tracks with me during the recording. I thought the riffs were great, but what stood out the most was Sebastian's voice and the lyrical content.
I asked Sebastian about his musical background and lyrical inspiration:
"My grandmother sang for a living, my mother sang her entire life and I have been singing since I have memories.I learned half of what I know from growing up singing church hymns and the other half from my mother."
Sebastian continued: "My inspiration for everything I write comes from a fascination with man's petty nature and the gods that man created, that man fears."
Silence.Death.Ovation.Gold was recorded, mixed and mastered by Noah Buchananan (Ringworm, Midnight) at Mercinary Studios. The band described the experience as seamless and enjoyable.
David on the recording process:
"I've known Noah for the better part of a decade and have been fortunate to record with him on a number of occasions. For myself, I see recording as a necessary evil, so it's nice to track with someone that you're comfortable with, have good chemistry with, and knows what you're going for and how to get the best out of you.
"This album was very different for me than previous projects. I never record without a click track. It's a studio constant for me, and I normally go in first and track by myself. This album definitely benefited from a more organic, live feel.
"Greg and I tracked live together, no click, and I think it gives the album a warmer feeling as a result."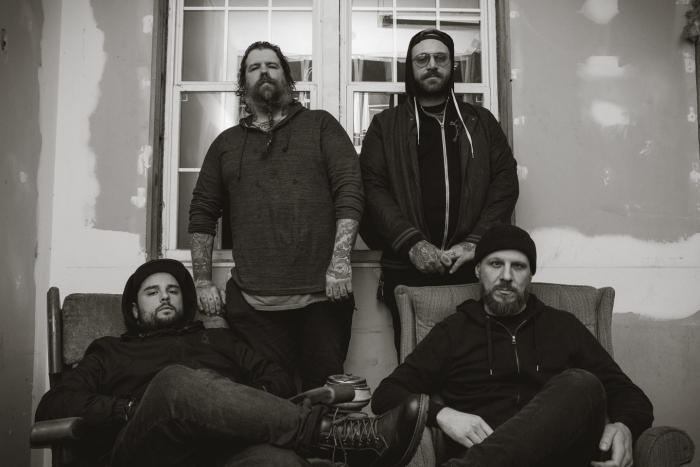 Marshall found the perfect art to accompany the band's debut:
"Alexander Morkh Shadrin is a very talented Russian artist I've been following for a while. He has a uniquely filthy and terrifying aesthetic. I felt this piece captured a vibe of evil sorcery and dark fantasy that suits the album perfectly."
And suit the album perfectly it does. Titled 'Kingdom of the Worm' by the artist, the cover is a nice finishing touch to a perfect as they come, stoner rock record. For me, Golden God fits that space between Corrosion of Conformity and Down when I just wanna a steady groove. It is well worth your time and attention.
Golden God on social media: Facebook | Bandcamp
***
Donate a few bucks to help with No Echo's operating costs:
***
Tagged: golden god