Depending on your taste in music, I feel it is safe to say there is a general awareness of the Roadburn festival in the Netherlands.
As I write this intro, I was reminded of a recent lineup that used the slogan of "redefining heaviness."
On Let Them Eat Fake, False Fed introduces their music as an opportunity to examine heavy music.
Featuring musicians who spent time with bands ranging from Discharge, Amebix, and Ministry, to name a few; I am glad to not saddle this band with the tired label of a so-called supergroup. We're being treated to a thought-provoking record created in an unexpected time of history that I think will be a great step forward for heavy music overall.
I understand that the last sentence is a bit grandiose on my part, but I also don't care to make comments like that without purpose. I'm on my tenth listen of the record from beginning to end as I write, and every time it feels like I'm taking an audio journey of my music history.
The sonic elements that reference early post-punk, particularly in the guitar playing by Stig Miller, continually charge me forward bobbing or headbanging in time along with the foundation set by the rhythm section of bassist JP Parsons and drummer Roy Mayorga.
For better or worse, my anxiety seems to be my consistent companion when I write record reviews as of late. Is it because of the recent news article I read, personal matters, or mental health imbalance? It varies, but I find an odd comfort in hearing a record like Let Them Eat Fake in these moments of familiar discomfort.
The energetic drums throughout the primary six songs lock in my scattered mind immediately. The vocals that vary in tone and volume by JJ Janiak grip me tighter with every song and hit peak focus on the final track, "The One Thing We Cannot Avoid." The final lyrics we all hear are "The one thing we cannot avoid is death."
The allegory of Danse Macabre or the dance of death has been stuck at the front of my thoughts as I write. In an attempt to summarize my feelings about Let Them Eat Fake, I'd say it is exactly the "danse macabre" that fits perfectly in 2023.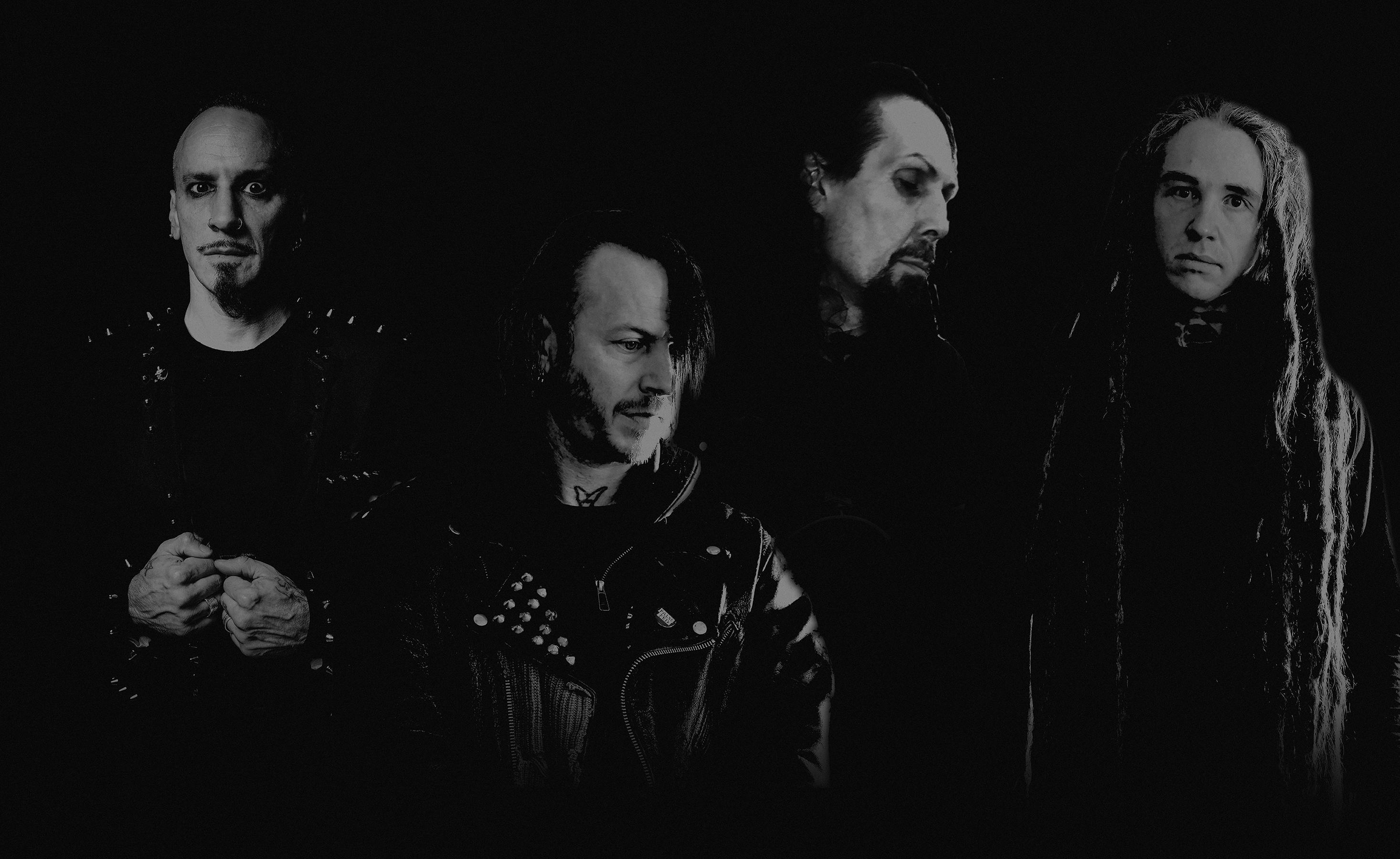 All too often, I feel like humanity at large seeks to discover new levels of audacity and almost revel in the finite nature of our collective existence. Another billion-dollar weapons plan, another treaty broken, another mass shooting, rinse, repeat. As long as the preferred bully gets the votes they need or buys their power accordingly, what does it matter? Fall in line and enjoy the spoils, or be prepared to feel censorship suffocate you until there is no provocation enough to cause you to think.
False Fed's debut record is set for release through Neurot Recordings on the 13th of October and I will be anxiously waiting to see if they tour at some point.
Get It
Tagged: false fed