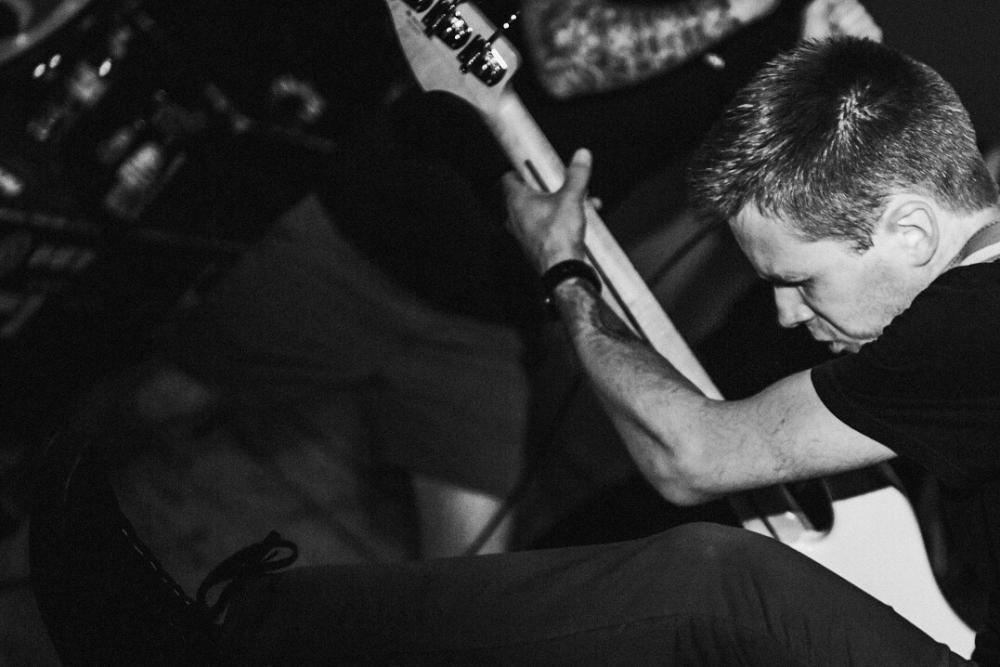 Like a swift punch to the throat, "Blinded" is over before you know it, leaving you short of breath, a little weak in the knees, but somehow wanting more.
This bleak 45-second video gives you a peek into the world of Grand Rapids band, Prison Suicide, and what their brand new second LP of Midwest via Boston hardcore brings to the table. You don't feel what PxS feels, and you never will.
Prison Suicide's self-titled LP is out now on Colloquial Sound Recordings, and available to stream pretty much everywhere. Pick up a copy of the LP here, and if you prefer digital, Bandcamp is the place to be.
Prison Suicide habe much more on deck this year, so keep your eyes and ears peeled, you masochist.
Tagged: prison suicide