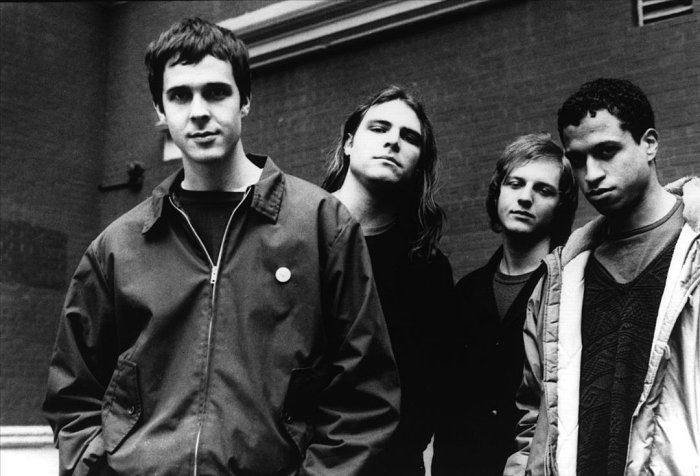 It's hard to believe, but today (February 9th) marks the 30th anniversary of the release of Quicksand's seminal debut album, Slip.
Cutting to the chase, Slip helped inform the worlds of hardcore, metal, and alt.rock in its wake.
I remember one day in the '90s, while I was leaving work at the Virgin Megastore in NYC's Times Square, Quicksand guitarist/vocalist Walter Shreifels saw my RIDE t-shirt while we passed each other on the escalators and said how much he loved them. I shouldn't have been surprised since Slip featured some of the same sonic elements that shaped the UK shoegazers' sonic palette.
Featuring production work from Steven Haigler (Samiam, Clutch) and Don Fury (NYHC icon, duh), the album's superb combination of angular yet wide-screened guitars, melodic vocal hooks, and stammering rhythms changed the game.
Iodine Recordings is issuing a gorgeously-packaged 30th Anniversary edition of Slip which includes remastered audio from the original 1993 reels by Jack Shirley (Deafheaven, Gulch), and it sounds as stadium-sized as it deserves. There's also a Deluxe LP + Hardcover Book edition with a foreword by Shreifels, designed by Tom Bejgrowicz of Man Alive Creative (Misfits, Beastie Boys). I don't collect vinyl, but I might have to get on this for the book alone! [No one paid me to say that].
But back to the impact Quicksand and Slip had on the music community. In this No Echo digital exclusive, we're sharing testimonals featured in the 30th Anniversary reissue book from a few musicians from our community you should already be familiar with:

Scott Crouse (Earth Crisis, SECT, Path of Resistance)
"In 1990 I listened to the first Quicksand EP tirelessly. It was a brave and bold direction for a band from the hardcore scene to take. Quicksand showed us there was room to branch out musically in a genre that often felt like it had a very strict code of conduct.
"No matter what sound you were into, it seemed like Quicksand was the one band we could all agree upon. Everyone I knew was eagerly awaiting the follow up to that EP, and when Slip was finally released, it was everything we had hoped for.
"1993 was a pivotal year in my life. My band Earth Crisis released our Firestorm EP that year and things were starting to happen for us. Slip will always hold a special place in my heart as it was the soundtrack for one of the most exciting times in my life."

Wesley Eisold (Cold Cave, American Nightmare)
"Slip is sacred. So rich and comforting and so lonesome. It never gives in. It fights back against life's letdowns and confusion and the exit of youth. Slip is the birth of an old soul, waking up and no longer an idealist but still full of hope.
"It's the sound of a genre being left in the dust by the person who perfected it, and in thirty years has never needed the aid of context or perspective. And it's so New York but has more kinship with landmark albums like Siamese Dream, Wish and The Unforgettable Fire than anything from the hardcore underground, yet could have only come from there. Anthemic, redefined and timeless."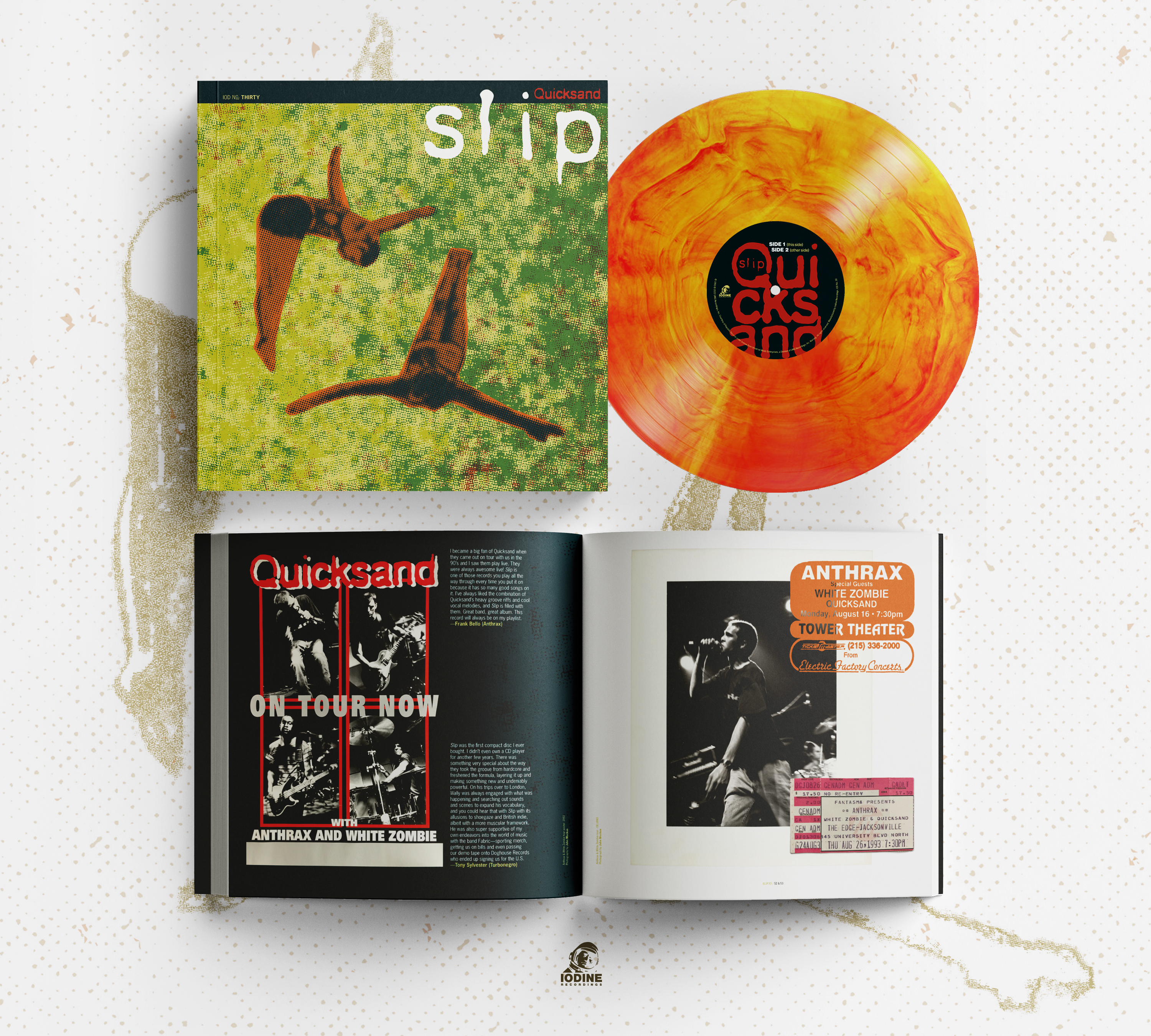 Jesse Leach (Killswitch Engage, Times of Grace, The Weapon)
"From the moment 'Fazer' kicks in, the groove doesn't let up! This album changed hardcore and would spawn and influence many bands that came after. The urgency of the vocals, the big bass, the solid drums and riffs are all in their right place on this album!
"Always been a big fan of this band and to me this album will always be on my playlists! Hardcore royalty."

Kat Moss (Scowl)
"Slip came out in 1993, four years before I was born… And it took a following 22 years for Quicksand to fall into my radar. Slip is an angst-ridden record, crunchy guitar and whining melodies flooding your mind as you listen.
"I'm grateful to have stumbled upon Slip when I did, I've only learned to appreciate its composition more and more as I develop as a musician (with only a fraction of the talent). Sometimes it feels like I was there in 93' experiencing that exact same burst of energy."

Daryl Taberski (Snapcase)
"The beauty and power of Slip is derived from its ability to overcome the giant wall of rules applied to established hardcore punk bands. With already historically significant NYHC resumés, Quicksand collectively created a beast that could break from the confines of a traditionalist scene and somehow become adored by that same rigid community.
"Slip wasn't so much of a departure from NYHC, nor was it an extension of it either, but it would hugely inspire future generations of the underground. Slip was inspiring and motivating for us in so many ways but ultimately it was liberating to people like us who were hoping to come up and out from under the constraints of the underground music scene."
***
The 30th Anniversary of Slip is available for pre-order now in both a Deluxe Gatefold and Deluxe LP + Hardcover Book editions via Iodine Recordings.
***
Help Support What No Echo Does via Patreon:
***
Tagged: quicksand