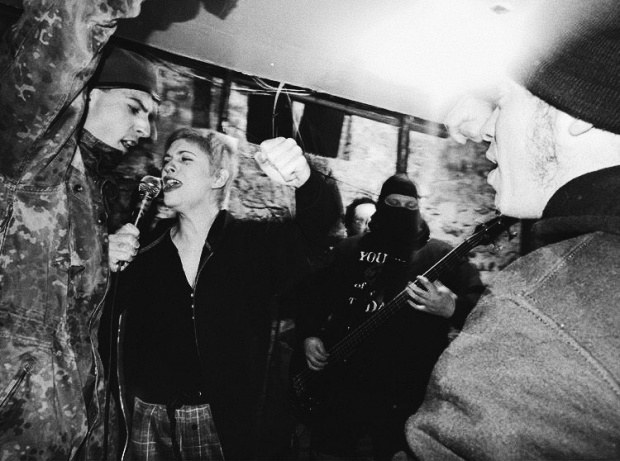 Last appearing on No Echo via the 12 Newer Hardcore Bands to Watch list last year, Gel clearly has a special place in my heart.
The Jersey-based group keeps things fast and direct, which always yields "100% ripper" results.
Gel's next release is a 7 inch called Violent Closure, and No Echo is psyched to help present "Bitchmade," a killer example of what the band does best:



"All the Gel songs are very personal," guitarist Anthony Webster told No Echo via email. "They're about mental health, unhealthy relationships, and weeding out shitty friends.
"Everyone in the band went through some pretty drastic life changes when we were writing and recording these songs in the first few months of the pandemic. So, 'Bitchmade,' and the rest of the record is us trying to find closure and moving forward."
The Violent Closure 7 inch will be out soon via Atomic Action! Records. Pre-orders will begin on February 23rd on the label's online store.
Gel on social media: Facebook | Twitter | Instagram | Bandcamp
***
No Echo has launched a Patreon with 3 tiers offering all kinds of hardcore-related goodies to help support the site:
***
Tagged: gel