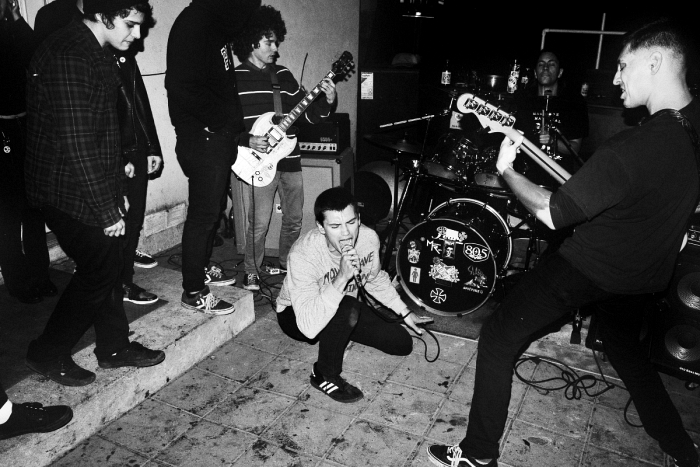 With members hailing from Santa Maria and San Luis Obispo in Caifornia's Central Valley, Stripped is a hardcore band that formed in the summer of 2019.
The original Stripped lineup of vocalist Sterling Snow, bassist Jesse Moreno, guitarist Trent Carrol, and drummer Eric Sobel on drums released their debut LP, Reaction to Misery in Life, last year, but the pandemic halted all of their touring plans.
Since then, the group expanded into a quintet with the addition of Carlos Contreras, and new drummer Jhadelle Gilbert was also welcomed into the fold.
Now firing on all cylinders again, Stripped are back playing shows, and also gearing up for the release of an EP entitled Croatoa. No Echo is pleased to present the forthcoming record's title track in this exclusive stream:
"The song is about the working class rising up against the rich and powerful, and reclaiming the commons that was privatized by force centuries ago," Sterling told No Echo in an email.
"The song title and the lyrical themes are largely inspired by a graphic novel called '100 Bullets,' in addition to the feelings of alienation and hopelessness that many experience in modern capitalist society."
The Croatoa EP will be released December 4th via Stripped's Bandcamp page.
Stripped on social media: Facebook | Instagram
***
Help Support What No Echo Does via Patreon:
***
Tagged: stripped