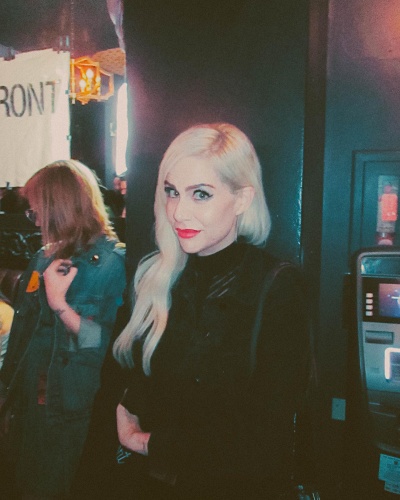 Based in No Echo's homebase of Los Angeles, Erica Lauren is a talented photographer who is also the co-founder of To the Front, a traveling photo show highlighting the work of women and non-binary creatives in the music industry. That's the kind of thing I love supporting and was honored when Erica said she would be down to do a quick Q&A for the site.
Check out some of Erica's killer photo work below, and make sure you also click the links at the bottom of the article for more.
Where were you born and raised, and were your parents into the arts?
I was born and raised in Los Angeles. My parents were not into art, but my mom was into music and introduced me to The Clash.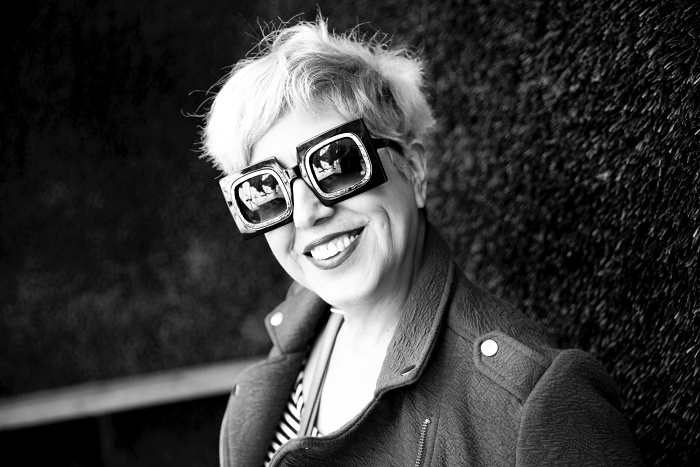 What was your first musical love?
I fell deep into the punk scene in 7th Grade. I can't remember who the first band was (likely The Clash? Ramones?) but I was heavily into The Unseen, A Global Threat, Rancid, The Distillers, and most of the Punk Core Records bands. From there on I got into crust bands like Aus-Rotten, Dystopia, Thulsa Doom—some hardcore and metal. Each band I listened to ended up being a gateway band to more bands and different sub-genres.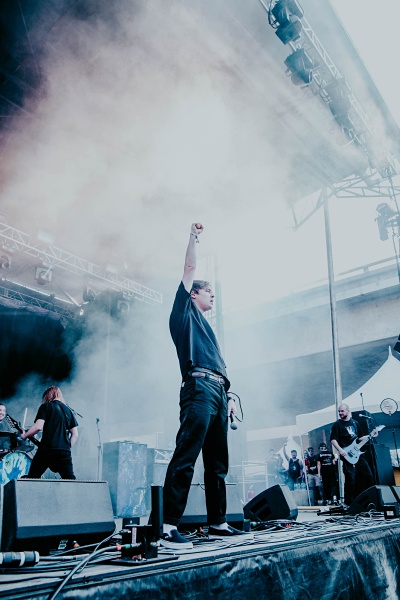 What is your camera and post set up?
I now use my Canon 6D for everything. Usually 2.8 24-70mm.
What's the story behind To the Front and how it all came together?
About three years ago, my friend, and LA-based photographer Courtney Coles, and I wanted to create something with our friends who also made art within the music industry. It's turned into something way bigger than we've expected- a traveling art show/collective consisting of 50+ talented artists from all over the world.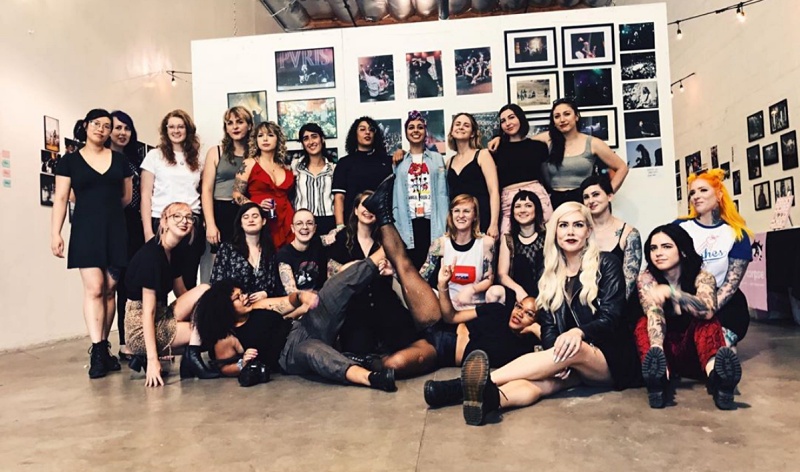 Who are some of your favorite bands to shoot?
There are so many I enjoy for different reasons but I'll pick AFI as my favorite since their stage presence and energy is always on point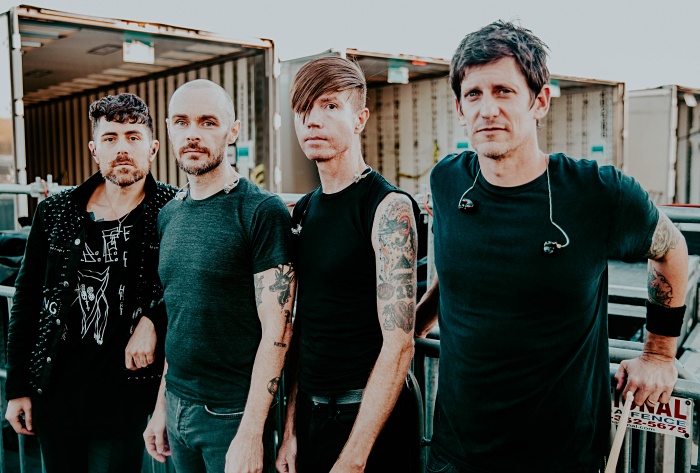 If you could go back in time, who are some bands that you would have loved to shoot?
Minor Threat, Rites of Spring, and Blatz are a couple that come to mind.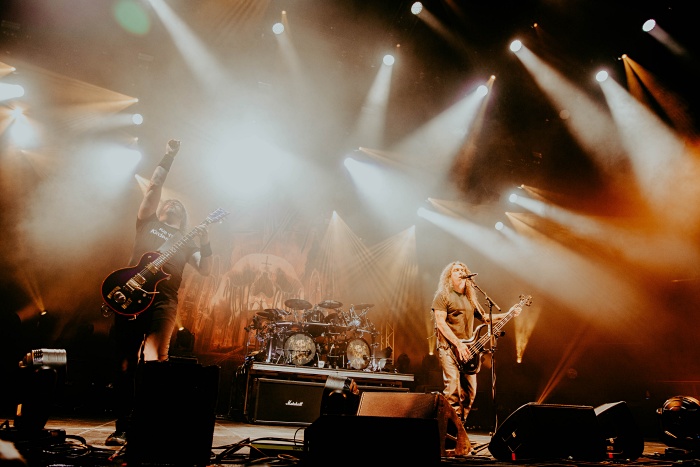 Is it getting tougher to carve a space out at venues since there are so many people shooting these days? How do you feel about that?
It can be frustrating at times, but I don't worry about it too much. As long as I am able to do my job and people are respectful of the band and each other—then we can coexist just fine.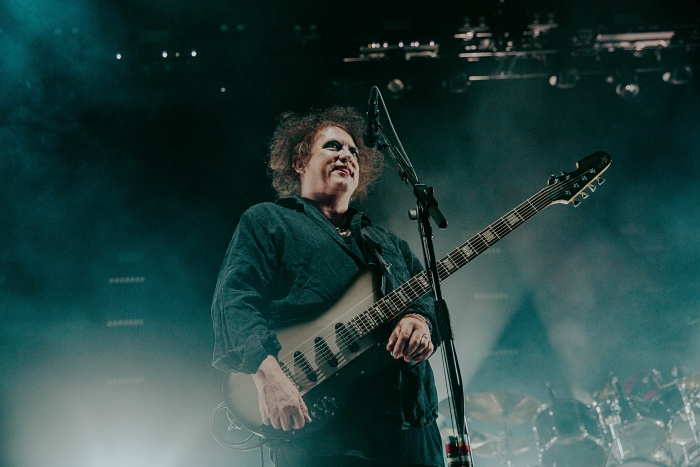 Tell me about some newer bands that we should all be on the lookout for.
My friend Sara's band Entry (Bandcamp).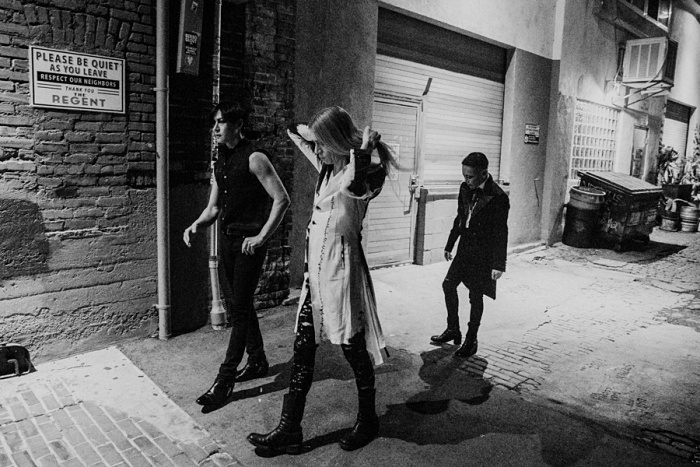 Who are some modern-day photographers that you admire?
Everyone who is part of To the Front.
If you had to pick one of your photos that best encapsulates why you love shooting bands/artists, which one would it be and why?
I would usually pick a photo I've taken of the crowd, because fan reaction during a set is one of my favorite parts of live music. But for the sake of mixing it up, the photo I took of Karen O on stage with a bunch of youths encapsulates why I currently love taking photos still. I first picked up a camera when I was around 14, and unexpected moments like that one recharges me, and keeps my head up.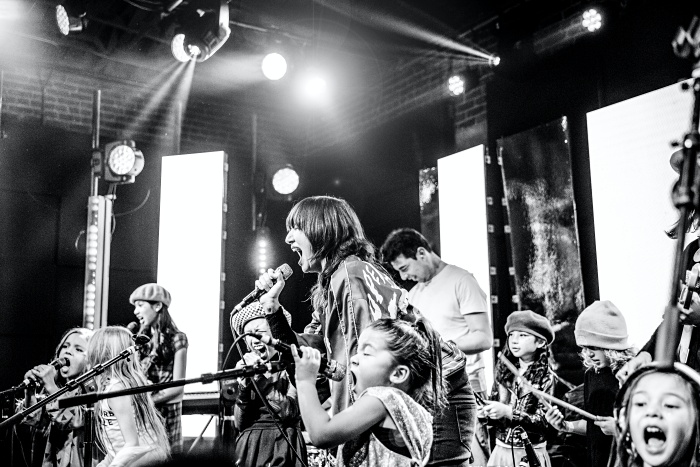 ***
See more of Erica's work on both her personal and To the Front Instagram pages.
Tagged: photographer spotlight