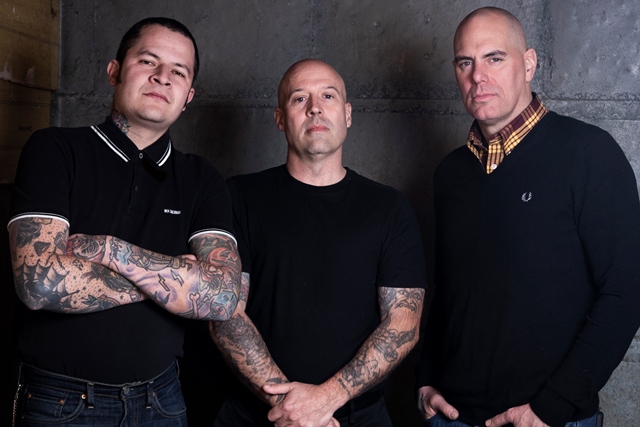 With a pedigree that involves musicians who have played in such bands as Agnostic Front, Cro-Mags, and Madball, expectations for The Take are high. Well, not surprisingly, the trio do no disappoint.
Comprised of Scott Roberts (vocals/guitar), Will Shepler (drums), and and Carlos Congote (bass), The Take specialize in a sonic brew that combines the grit of NYHC with the anthemic street spirit of classic Oi! Next week, the group will be releasing its eponymous debut album, and to celebrate that, No Echo is pumped to bring you the video premiere of "Revolution Now," a track from The Take:
"This is our version of a classic song from The Press," Scott told No Echo about the track/video. "They were NYC's first Oi! band and important to me because they were the world's first S.H.A.R.P (Skinheads Against Racial Prejudice) band. They are also good friends of mine. I also want to thank our video director Drew Stone and cinematographer Rob Stile."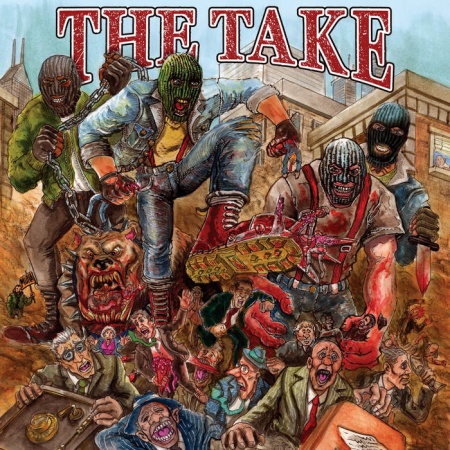 The Take album is out digitally and in Europe today, and the LP/CD release date for North America is July 5th.
***
If you dig No Echo, you can donate a few bucks to help with the site's operating costs:
Tagged: agnostic front, cro-mags, madball, the take