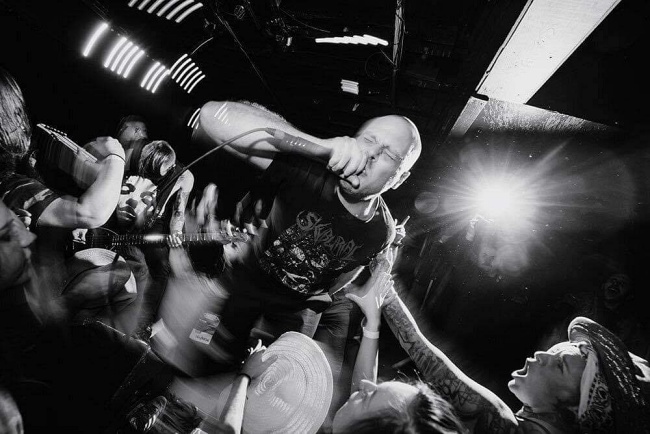 Comprised of members of such bands as RIG TIME!, Misadventures, and Dare to Be, Caught One is a metallic hardcore outfit with a sound influenced by the likes of Hatebreed and Mindforce.
The La Crosse, Wisconsin-based group might be on your radar already thanks to their 2019 EP, 2019 Life's 2 Short.
Not letting the nightmarish situation of COVID-19 slowing them down, Caught One worked on new material through the lockdown, and will be releasing a 6-track EP called Triumph & Tragedy later this month.
No Echo is pleased to bring you the premiere of "Potential," the third song from the forthcoming record:
"The song was inspired by friends (myself included) who were looking down on themselves and casting doubt on their abilities," Caught One drummer Tristan Wells told No Echo via email.
"We all hold mass potential inside and we need to push forward to show ourselves and everyone around us the potential have within us."
Triumph & Tragedy will be out on November 13th.
Caught One on social media: Facebook | Instagram | Bandcamp
***
Donate a few bucks to help with No Echo's operating costs:
***
Tagged: caught one