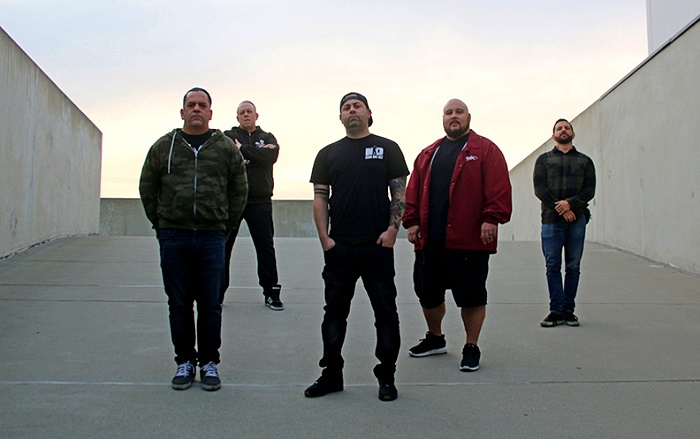 The first time No Echo covered Dear Furious was back in 2017 when we premiered their debut track, "Got Your Name On It." Later that year, the hardcore crew dropped a 4-track EP via New Age Records, the label owned and operated by one of the group's guitarists, former Outspoken guitarist Mike Hartsfield. While they went on and played shows in support of the record, Dear Furious went took an extended break and recently regrouped for a fresh start in 2019.
In addition to the aforementioned Hartsfield, Dear Furious consists of vocalist Isaac Golub (A Chorus of Disapproval, A.18), drummer Matt Horwitz (Adamantium, Precious), guitarist Brian Manry (Mean Season), and new bassist, Jai Hansel (Mean Season, Outspoken).
Working with veteran engineer/producer Paul Miner (Terror, Throwdown, H2O), Dear Furious will be returning to stores at the top of the new year via a new EP, One Stone Two Birds. In this No Echo exclusive, we're bringing you the premiere of the record's title track:
"We took a bit of a break after the first EP and kind of needed to regroup and reconfigure our focus and what we wanted to achieve," said Hartsfield via email.
"It took longer than we thought but we knew we really had to move forward with real goals and the plan to achive them."
The One Stone Two Birds EP will be out on Jan. 3 via New Age Records. Follow Dear Furious on Facebook and Instagram to keep up with their upcoming shows.
***
Donate a few bucks to help with No Echo's operating costs:
Tagged: dear furious