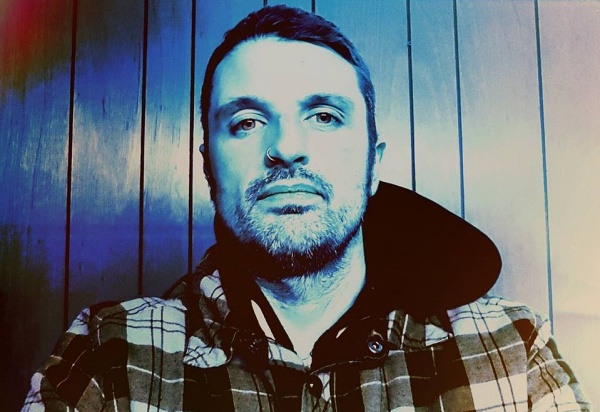 When musician Scott Rozell (Moral Crux, Scatterbox, Green Jelly) wants to exorsise the darkest parts of his musical psyche, he turns to Sterileprayer. The solo moniker of the Pacific Northwest-based drummer first rose to the surface in 2018, and has since seen a slew of releases, including this year's full-length album, Accepting the New Normal.
With the Sterileprayer material, Rozell mines from the worlds of industrial, noise, and other harsh sonic worlds, to create the kind of stuff nightmares are made of.
Released this Halloween, Spinesniper is the latest offering from Sterileprayer, a 5-song EP that includes a collaboration with Pyswarfare, the solo moniker of Dwid Hellion (Integrity, Vermapyre).
"Trained" is brutal assault on the senses that now has a music video to accompany its jarring aural presentation:
"The entire Spinesniper EP was meant to be even more abrasive and intense than the full-length record I released earlier this year (Accepting the New Normal)," Rozell told No Echo via email.
"Dwid Hellion's Psywarfare project has been a big influence on me. The diversity of what he is able to do is pretty astounding. I was fascinated with his idea to approach using sound as a weapon.
"I had wanted to work with him in some capacity, and I hoped that this would be the right time and project to work with him. Luckily, his collaboration on this track put the level of intensity over the top."
Spinesniper is available now on both CD and cassette via Blackhouse Records. You can also find the EP on all streaming platforms.
Sterileprayer on social media: Facebook | Twitter | Instagram | Bandcamp
***
Donate a few bucks to help with No Echo's operating costs:
***
Tagged: sterileprayer