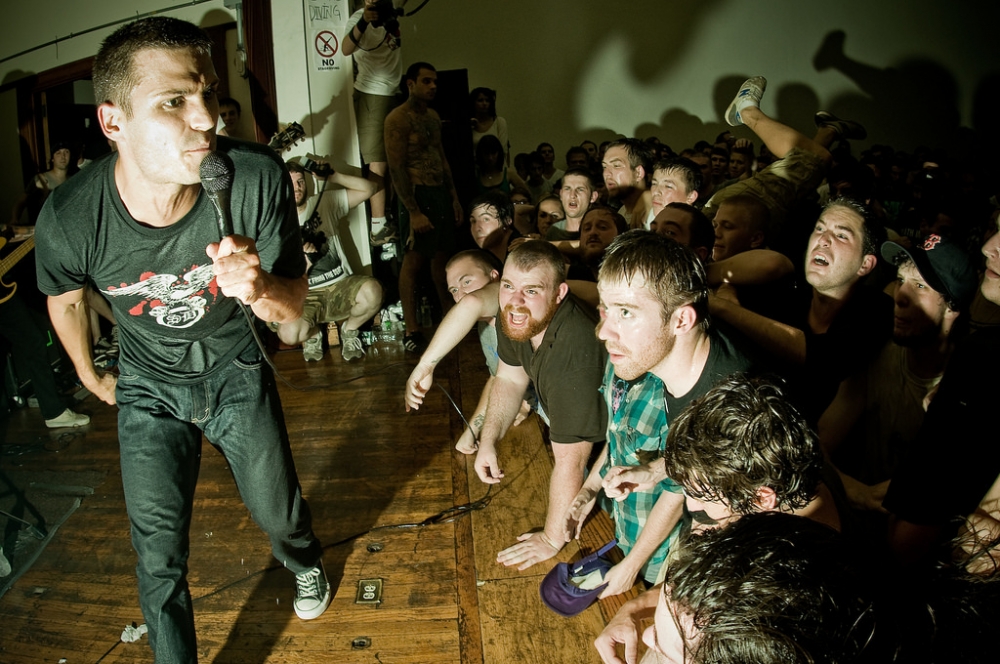 The Suicide File's rise was quick and powerful. And almost as quickly, they were gone. In fact, they were only around properly for about two or three years. But in that time they managed to offer some of the angriest and most thoughtful socio-political commentary in the hardcore underground. Led by the vitriolic power of their debut 7" EP and grounded by the solicitous angst of their final Things Fall Apart 7", The Suicide File was prolific given their short time as a band. Their lone full-length, Twilight, turns fifteen this year. If nothing else, Twilight was and remains a contextual commentary on a post-9/11 America.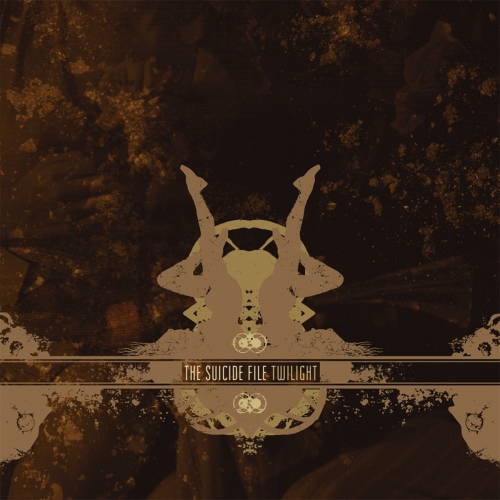 The LP showcased the musical balance that The Suicide File deftly managed, combining rock n roll riffs with the heavier sounds more typical to Boston hardcore. That balance though made the band stand apart from their contemporaries. American Nightmare had Wes's unbridled poetic angst charging through the horse-hop riffs of that band's traditional hardcore sound. The Hope Conspiracy's metal-tinged hardcore fury was captivating and industrious. Have Heart was rising with their melodically heavy Revelation Records-inspired brand of hardcore. But The Suicide File brandished a sound that wasn't quite any of that. The rock 'n' roll foundation was undeniable in the guitar and bass rhythms.
Guitarist Neeraj Kane remembers, "The rock 'n' roll influence just happened as a reaction of trying to be different. If I remember correctly, I was listening to a lot '50s-'60s classic rock 'n' roll, artists like Chuck Berry to Creedence Clearwater Revival. As a result, I tried to figure how I could incorporate that into writing punk songs. Those bands kept it simple and catchy. So I decided to try writing in the same way: simple and catchy."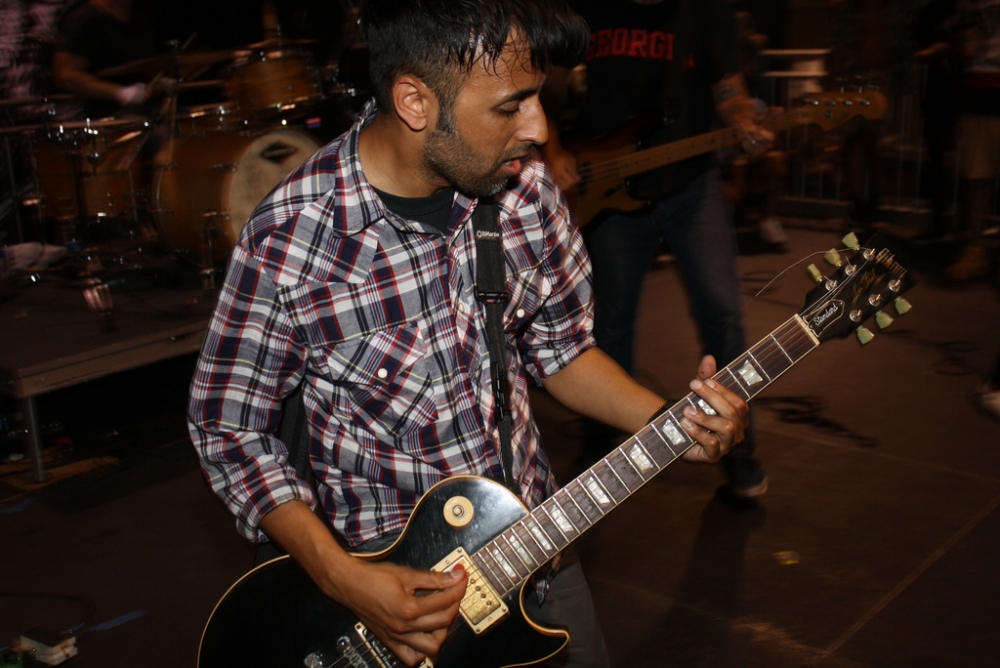 Just listen to the unforgettable opening chords of "Ashcroft." The choppy rhythmic guitars were catchy and austere. But, they were decidedly antagonistic and confrontational too. The songs that would become Twilight were pieced together in the band's Boston practice space. "We had a practice space in the south end of Boston and we would sit in there for hours while we tried to make stuff work. Songwriting for us was a really collaborative process. We would work on the music at the practice space, then I would go through all the stuff I had written and try to see what fit with what," says vocalist Dave Weinberg.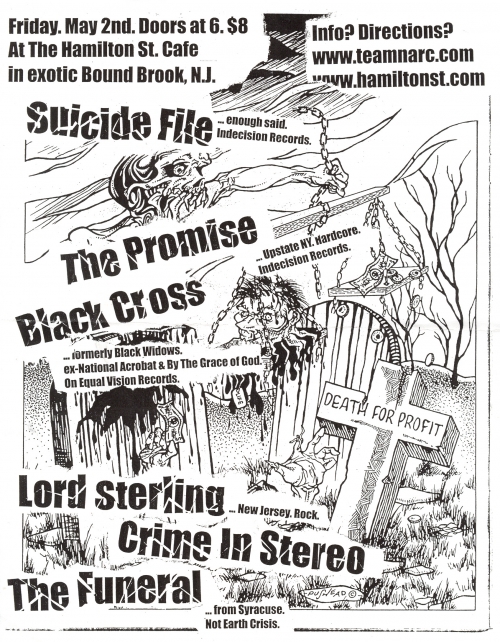 Twilight itself was recorded over the spring and summer of 2002 with Dean Baltulonis at Atomic Studios in Brooklyn. One memory from recording that Weinberg and Kane remember fondly is Madball/Agnostic Front guitarist Matt Henderson stopping by the studio, liking what he heard from the band, and singing backup vocals on "Song for Katy."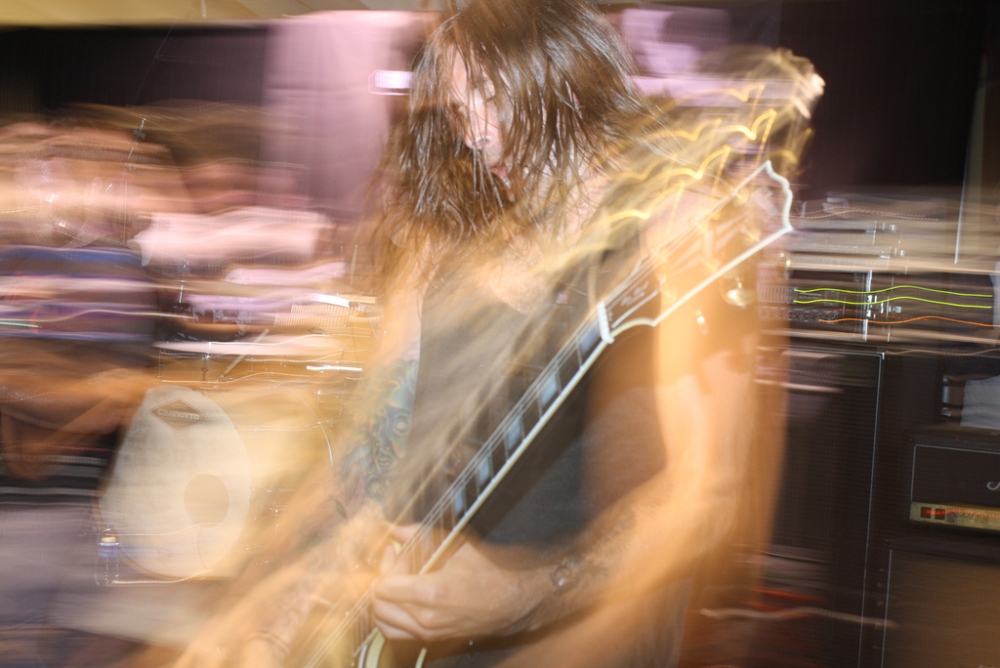 Writing and recording aside, Weinberg's lyrical content set the band apart as well. The socio-political commentary he began on the band's debut EP was sharpened to a polemic point on the full-length. The opening song, "Twilight," is a scathing commentary on American culture. But Dave delivers that commentary by way of allusions to Thunder at Twilight and The Great Gatsby. The cleverness here is profound. He uses what many consider The Great American novel, itself a biting denunciation of American culture, to deliver his own observations. And he does so with subtlety because if you're not looking, you won't necessarily pick up on the allusions to the novel. But they're there. He balances that with dystopian allusions to pre-World War I Vienna via Thunder at Twilight. The cultural layering here is weighty and discerning.
Following that track with "The Edge of Town" only served to develop the lyrical cohesion and cleverness as Dave offered a pointed commentary on suburban blight. Weinberg was penning down what he saw around him, and he wasn't filtering a thing.
"'The Edge of Town' was about the soullessness of suburbs and the fact that they are literally people trying to outrun their fears. But then you get there and there are like shitty McMansions that are not designed for living in. They are designed to be resold at a maximum price. People hate living in them. People have no sense of community and what was supposed to be a home was in fact a brutal statement about American racism and capitalism," Weinberg reflects.
The middle tracks on Twilight dive into the political consciousness of a nation on the brink. "I think it was a natural reaction to the time period. Boston in the late '90s early '00s wasn't a very political place. It was a pretty macho and straight edge scene. But I was really freaking out about what seemed like a very scary time period after 9/11," remembers Weinberg. Remember, The Suicide File was a band born in the shadow of 9/11 and Dave's lyrics pointedly address the political climate of the era. The aforementioned "Ashcroft," a holdover from their demo, brims with indignation at an administration and an Attorney General who forced us against ourselves as they grabbed at the spoils of war.
Filmed at Leeds Cockpit in 2008, here is Four Year Strong covering The Suicide File's "Ashcroft," featuring guest vocals from Crime In Stereo's Kristian Hallbert:
Crime In Stereo's Kristian Hallbert avows, "In my opinion, 'Ashcroft' is the best politically-driven song in the last 25 years." Bold statement. But the song is ferocious and overwhelmingly specific in its indictment of the culture that the Bush Jr. administration fostered in post-9/11 America. Similar sentiments are delivered on the aptly titled "W" which makes direct reference to Bush Jr.'s pedigree and thin veneer of compassion. For his part, Weinberg took a no-holds-barred approach to his lyrical content. While that is easy to do in an underground that runs foundationally counter to mainstream politics and culture, Weinberg managed to also approach his lyrics with an intellectual specificity that is not at all typical of the genre.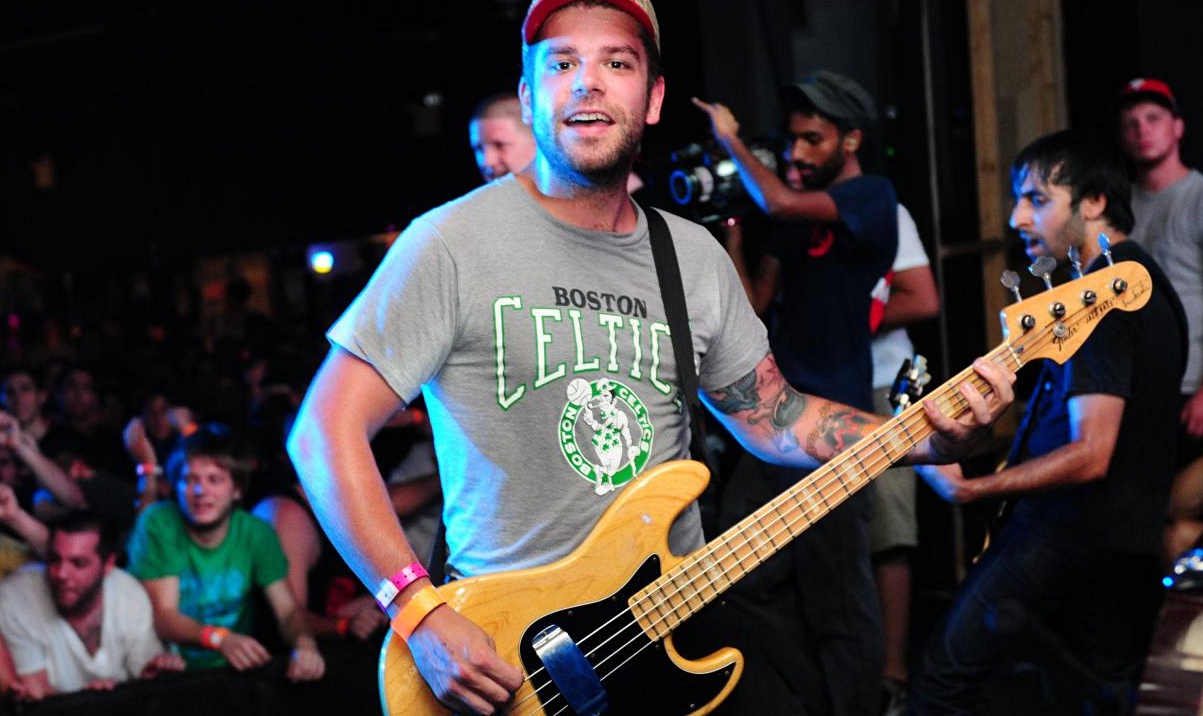 Maybe the most interesting track of the bunch though is "Rum, Romanism, and Tammany." It certainly put the vapidity of American political culture into focus. But if it's also an allusion to the book Rum, Romanism, and Rebellion, the song was prescient in a way that few are. The book covers the election of Grover Cleveland by exploring the rise of mudslinging politics and maneuvering for votes not by party line but by issue. The point here is that the song is at once a pointed critique of an American political system gone awry and a reflection on how the country seemed bent on repeating its past mistakes.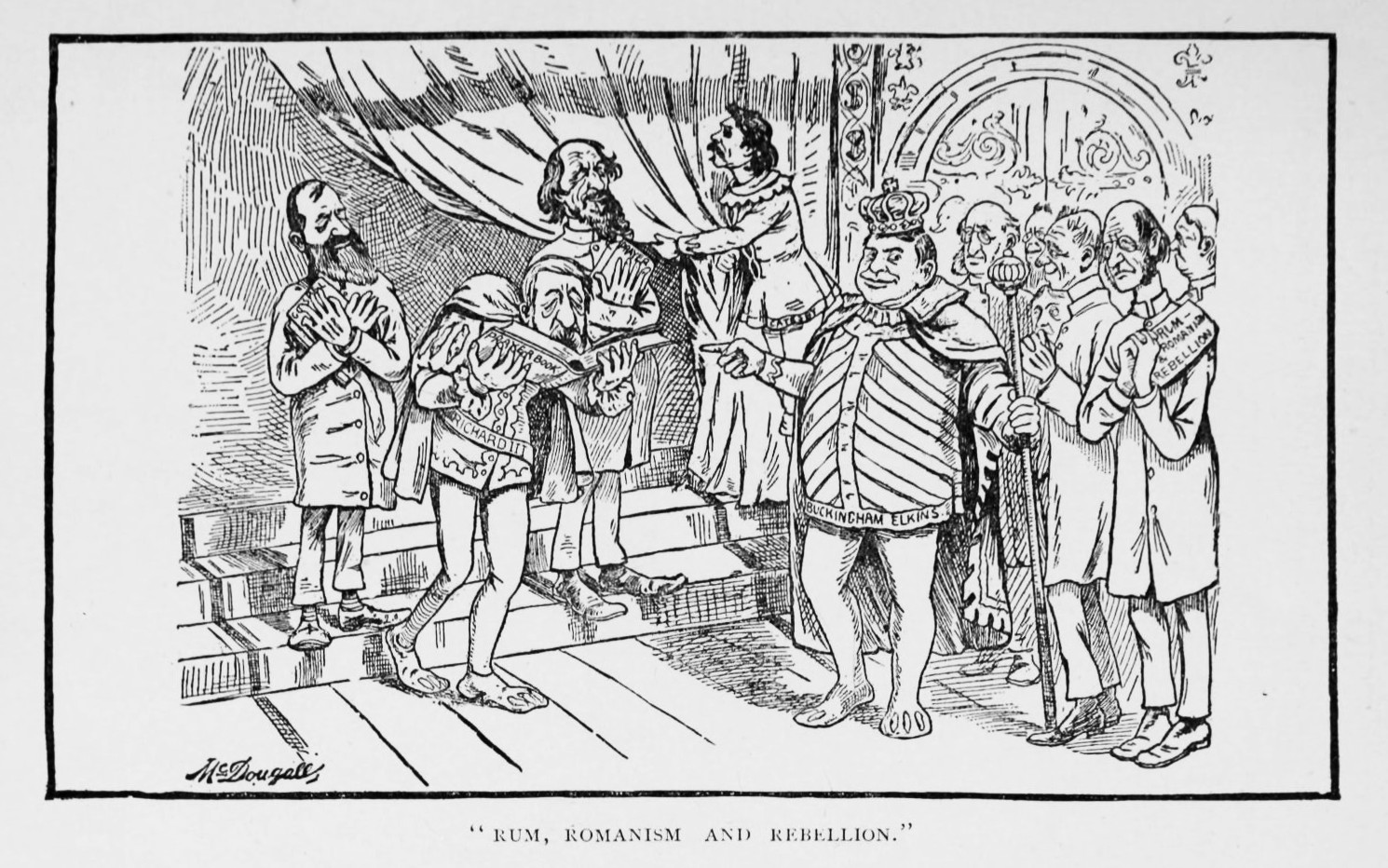 The LP's fifth sixth song, "Laramie," also focused on powerful cultural issues. The song addressed the murder of Matthew Shepard, a young gay man beaten and left to die in Laramie, WY. And so The Suicide File brought an issue to the hardcore scene that it typically didn't address, at least not at the time. Neeraj even remembers people contacting the band about the song, "Another song that stands out to me would be more for lyrical content and that's the song 'Laramie.' It addressed the violence against the LGBTQ community.
"We received some emails from people who were a part of that community on how appreciative they were that we addressed an issue that no one in the punk/hardcore world were really talking about." The song resonated. Guns Up! and Rained In bassist Rick Newcomb affirms, "If you can listen to a song like 'Laramie' and not be truly moved, you may not have a soul." "Laramie" offered the underground an uncomfortable look into an unthinkable act of hatred, and it confronted a culture that suffered from terrible bigotry.
Twilight's seventh track, "Song for Katy," brought into focus the band's ability to write a mid-tempo personal narrative. The song's opening guitar and cymbal-driven drumming lull the listener with slow-moving ambience. As the song picks up, the guitars and drums remained decidedly rhythmic and grooving allowing for Weinberg to deliver a painful story about broken homes and families. Weinberg recalls, "'Song for Katy' was about the image of a family that I, and every other person who grew up with '80s sitcoms, was sold day after day and then looking around at my friends and the fact that none of them had stable places to go back to. None of us had the tools to address conflict or depression or substance abuse but that was the reality that everyone lived, and yet nobody talked about it." The poignant content of the song isn't lost in the music or vocals either. In fact, one of The Suicide File's greatest abilities was to keep the poignancy of their content fresh and up front. And "Song for Katy" is one of the band's most contemplatively powerful tracks.
Twilight is now fifteen years old. For some it's another solid hardcore record cemented into its own time period. But for many it's a record that bursts with all we hope for from a hardcore band: it's angry, it's disenchanted, it's compassionate, and it's insightful. Rained In's Newcomb reflects, "Twilight is a masterclass example of early 2000s Boston punk music. Dave Weinberg's lyrics, delivery and spirit are an example of how front men in almost any genre should use their medium as a platform for conversation and debate." Crime In Stereo's Hallbert adds, "They were such a bright flame that burned out far too quickly. Lyrically, they were unmatched in their era of music."
Maybe The Suicide File and Twilight have been lost a bit in the shuffle of modern hardcore. But they haven't been lost to those who saw their rise and connected with their music.
Of course, the members of the band see things a bit differently. "It was a privilege just to create music that people can connect with. I knew a record was important to me when I was able to associate it with certain times in my life. I think everyone has those records, and if Twilight plays into someone's life like that, then it means a lot to me and it was a privilege that I was able to contribute," says Kane. Weinberg sees the band and record similarly, offering, "At the end of the day I think there are much better records that were released from the time period, but in terms of the mood and the lyrics I feel like it holds up and that's pretty cool. I mostly just feel grateful that I got the opportunity to do something like that and to learn how to really collaborate with other people." The collective humility only speaks to the undeniable power of their music and lyrics.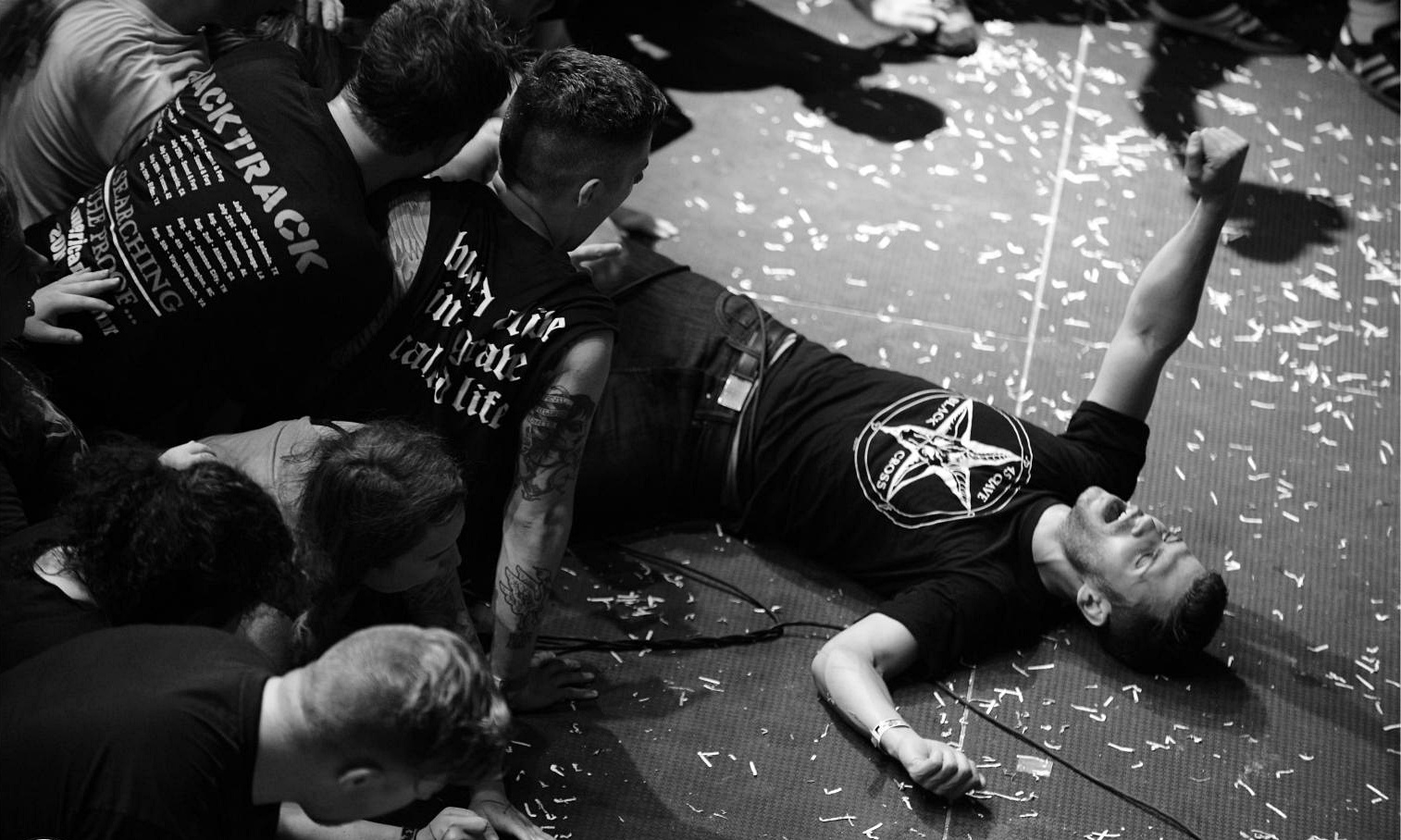 The Suicide File couldn't have known the impact that Twilight would have. No artist can foresee such things. Maybe the most impactful part of the record is how prophetic it turned out to be. And maybe that's the tragic strength of the record too. What Weinberg and Kane and the rest of The Suicide File were offering us some fifteen years ago echoes loudly in the background of our country's current cultural climate. That's powerful. Go back. Give Twilight another listen. You'll hear those echoes.
***
Twilight is available on CD at the Indecision Records online store. You can also download it on Bandcamp.
Tagged: the suicide file