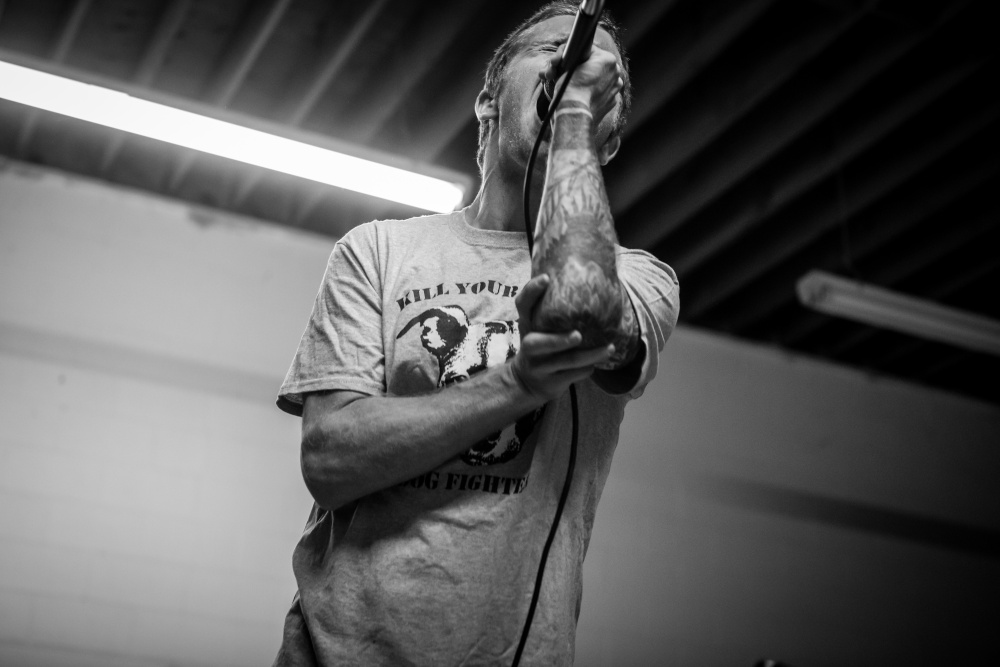 Based in Sophia, Bulgaria, Ugly and Proud Records is a label who over the years has issued releases from such metallic hardcore bands as Wake of Humanity, Old Ghosts, and Blade. Their next release keeps to this tradition.
Vegan straight edge warriors from separate parts of the world will combine forces as San Diego's xREIGNx and Belgium's xDevourx share space on a split 7" Ugly and Proud will be releasing later this summer. The split will feature two songs from each band and will first be available at Fluff Fest, which will be held at Rokycany Airfield in the Czech Republic on the weekend of July 26.
In this exclusive, I'm bringing you the premiere of "Stir," a xREIGNx track from the forthcoming split 7". Straight up: if you're into '90s metallic hardcore, this song has your name written all over it. I'm especially loving the rhythmic thrust of the intro section and the part where the gang vocals come out of nowhere. While I haven't seen them live yet, I can only imagine xREIGNx going over extremely well with songs this impassioned.
Pre-orders for the xREIGNx/xDevourx split will be available soon from Ugly and Proud Records. If you're in the California area, xREIGNx will be heading out on a weekend run of live dates with No Right this coming weekend. Check out the dates below: