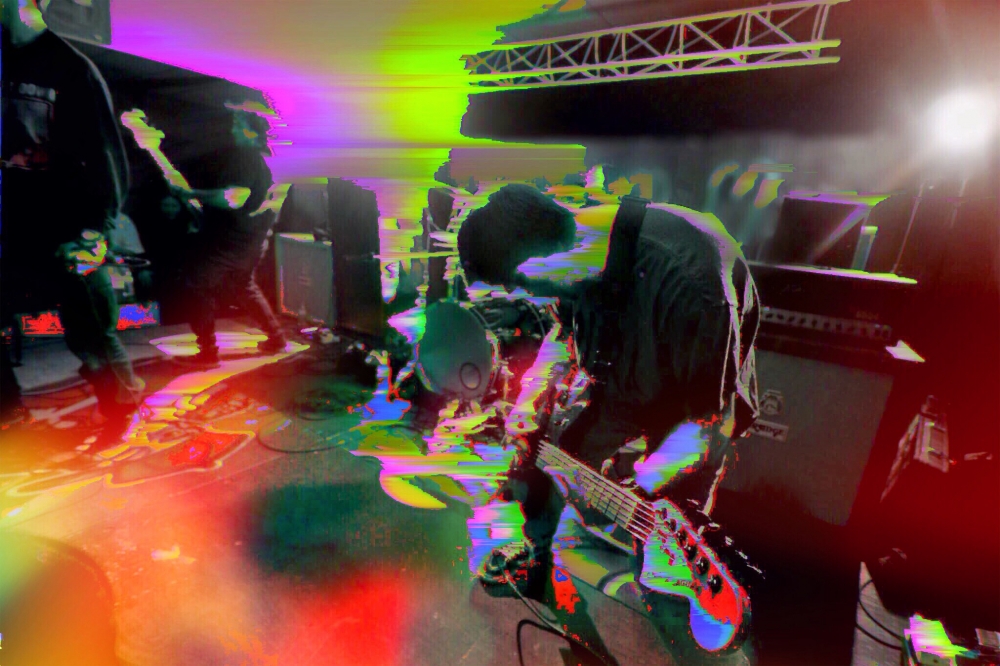 "Orthodox has been touring pretty consistently since the fall of 2013, and I'm a little stunned to say this is our fourth full US tour since 2015," says vocalist Adam Easterling. I'm chatting with Adam on the eve of the Nashville hardcore group's tour announcement. The band will be out in support of their 2017 Sounds of Loss album, which I previously referred to as a "beast" on the site.
This time out, Orthdox will be bringing along Chamber, a metallic hardcore outfit that also hail from Music City. "Chamber consists of some of our close, hometown friends. We also share a few members between the band. Orthodox took their old group, Hanging Moon, out last summer for our release tour. After they disbanded, my roommate Gabe Manuel who plays guitar for Chamber, started showing me some of their forthcoming riffs and I was instantly stoked. If you haven't heard Hatred Softly Spoken, quit wasting your time and get to it, because you'll want to know what you're getting into when Chamber comes around," Adam enthusiastically tells me.
The US trek will kick off on May 16 in Louisville, KY, and continue on till June 13 in Detroit, MI. In addition to Chamber, Orthodox will be joined by Piece of Mind, Joy, I Am, and Purgatory on select dates, and Adam cannot wait: "We have found some steady support from all corners, and are genuinely looking forward to each city we get to play on this run."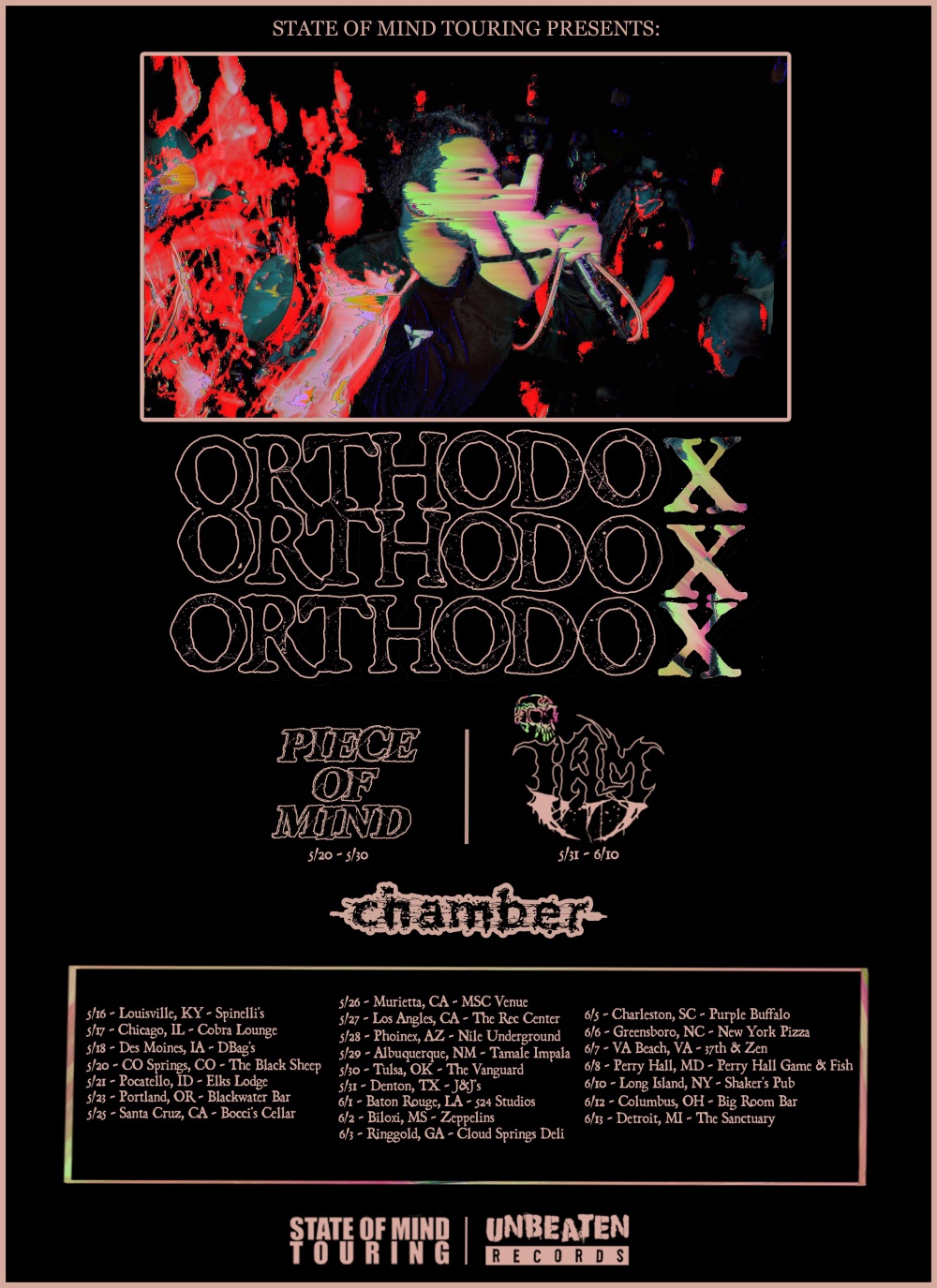 With the tour now announced, when can we expect some tunes from the Orthodox camp? "We are looking to get another good run or two under our belt for 2018, and have recently began writing on our third full-length album, so hopefully we'll have some new music out around this time next year."

Orthodox and Chamber US tour dates:
5/16 - Louisville, KY - Spinelli's
5/17 - Chicago, IL- Cobra Lounge*
5/18 - Des Moines, IA -Dbags*
5/20 - Colorado Springs, CO - The Black Sheep*#
5/21 - Pocatello, ID - Elks Lodge#
5/23 - Portland, OR - Blackwater Bar#
5/25 - Santa Cruz, CA - Bocci's Cellar#
5/26 -Murietta, CA -MSC Venue#
5/27 - Los Angeles, CA - The Rec Center#
5/28 - Phoenix, AZ - Nile Underground#
5/29 - Albuquerque, NM - The Tamale Impala#
5/30 - Tulsa, OK - The Vanguard#
5/31 - Denton, TX - J&J's+
6/01 - Baton Rouge, LA - 524 Studios+
6/02 - Biloxi, MS - Zeppelins+
6/03 - Ringgold, GA - Cloud Springs Deli+
6/05 - Charleston, SC - Purple Buffalo+
6/06 - Greensboro, NC - New York Pizza+
6/07 - Virginia Beach, VA - 37th and Zen+
6/08 - Baltimore , MD - Perry Hall Game and Fish+
6/10 - Long Island, NY - Shakers Pub+
6/12 - Columbus, OH - Big Room Bar+
6/13 Detroit , MI - The Sanctuary+

*Purgatory and Joy are on 5/17-5/20
#Piece of Mind are on 5/20-5/30
+I Am are on 5/31-6/9
Tagged: orthodox