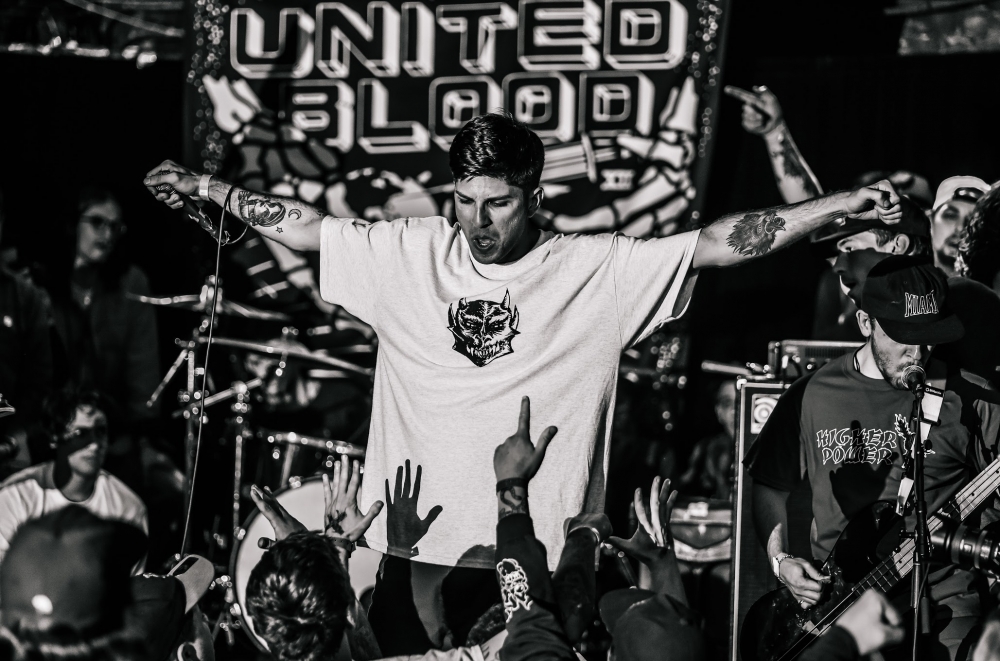 "I tried to do Eighty-Sixed when I was younger but kept putting it off," John McHale tells me about his earlier aspirations to get into the music business. Unlike most young daydreamers, John actually put his idea into action, albeit years later. The fledgling label is one to watch, releasing material from such hardcore bands as Day By Day and Gouge Away. "Eighty-Sixed was officially started in 2014 alongside my good friend and former bandmate, Andre. Doing a label was something we both always wanted to do, individually. Dre and I had to release a 7" by our band, Guilty Conscience, and coincidentally our good friends in Day By Day had just recorded the demos for what would later be the Never Ending Lies EP. We liked those demo songs so much we decided we would start Eighty-Sixed to release the Day By Day and Guilty Conscience records."
So, like most great things in the DIY music scene, a great thing was created out of necessity. "There were so many bands here and we had one of the sickest scenes in the country, but no one would release a record for a young band from South Florida. After those first two records, Gouge Away approached us about releasing their first LP. We've been trudging away since. Now there's 5 of us — Jared, Augie, and Ian from Day By Day and Deflect, helping to run the label, and we're going to keep pushing it."
John gives props to the labels that inspired him in the first place. "My friend Chris, who used to run Drugged Conscience Records, gave some good insight when we were starting out. Adam at Revelation helped us with distro. As far as influence goes, growing up we were inspired by labels like New Age, Revelation, Indecision, Hydrahead, Bridge Nine, Dead Alive, Gloom, and a few others."
As with all of these profiles, I ask John what the biggest struggle has been doing Eight-Sixed Records. "Get all 5 of us to agree on something," he laughingly tells me. "Our biggest success is being directly involved in the positive growth of an incredible local hardcore community here in South Florida. Second would be watching bands on 86'd receive great responses when they play across the country, or even across the globe. Also, having some diehards on our roster that would rather stay on 86'd than go to a bigger label."
How about underrated or ovelooked Eighty-Sixed titles? "I can't really figure this one out, but probably Hit List. Those songs are hard as nails. Everything else we released either does well and gets its due or are out of print."
Gouge Away recently announced that they signed on with Deathwish Inc. for their next album, but in Day By Day, John and company have another group poised to become one of the bigger hardcore acts of the current era. The quintet's recently released Nowhere to Run album has been showered with praise, and their United Blood performance this year was reported to be one of the highlights of the festival. John sings their praises, naturally. "Best band, best people. Seriously. Without Day By Day, there is no Eighty-Sixed. Their loyalty and dedication, not only to our label, but to South Florida hardcore, is what's up. I'm real excited to see the world taking notice."
What's on the horizon for the rest of 2018 and beyond for Eighty-Sixed Records? "Day By Day LP release show and Sound & Fury. Deflect LP! Day By Day and Deflect tours! South Florida HC comp!" Can you blame John for being so excited?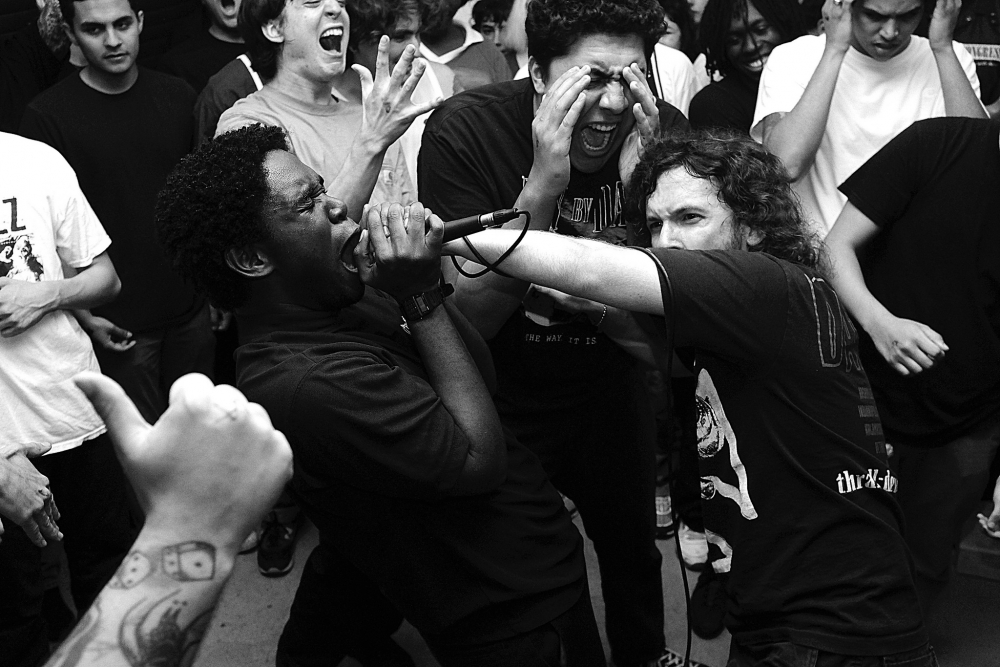 ***
Head to the Eighty-Sixed Records store to see what the label has for sale, and you can stream their catalog on Bandcamp.
Tagged: record label profile