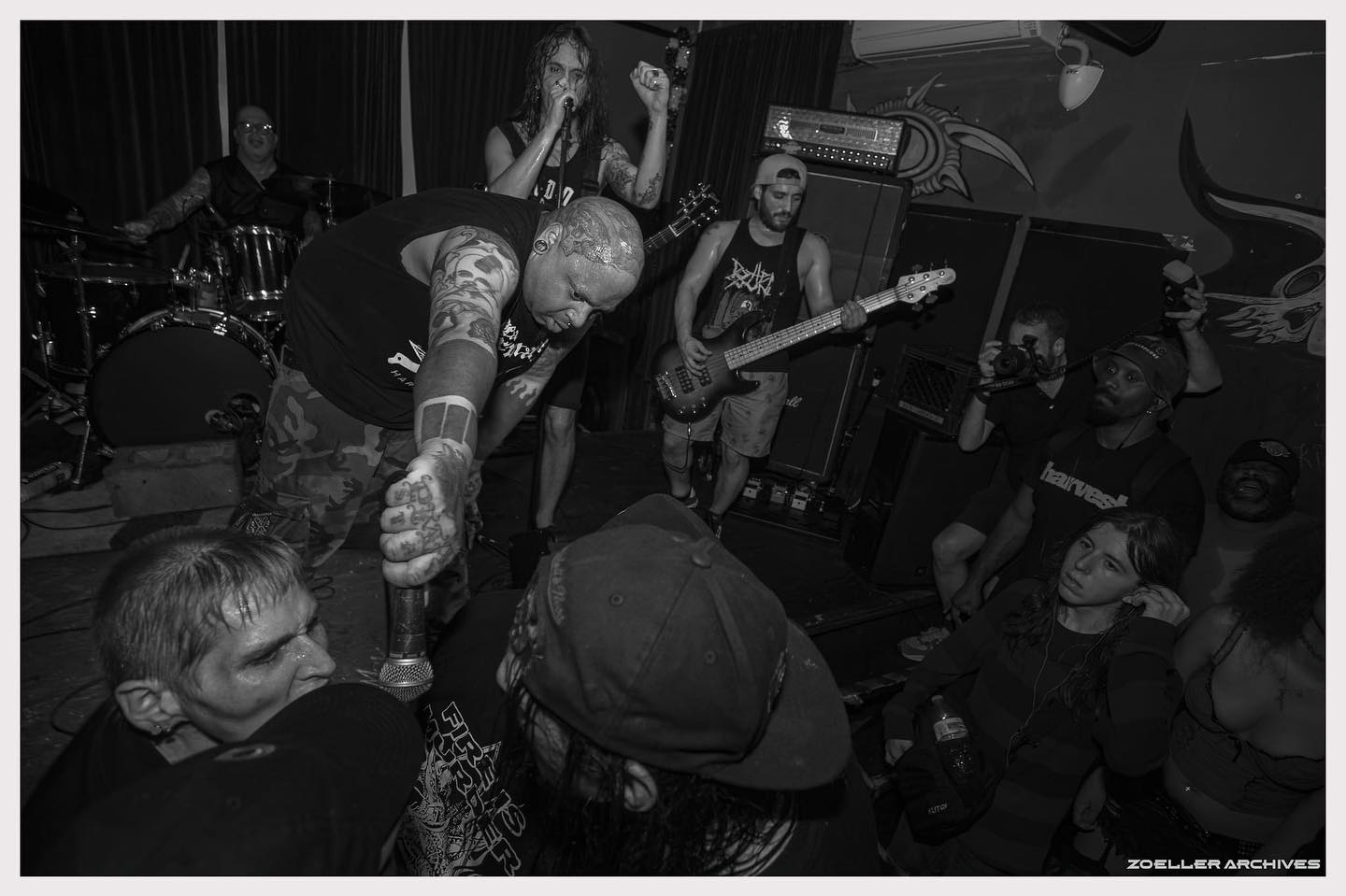 NYHC is still running strong after about 40 years of existence, new bands are always finding intricate ways to express the hard reality that New York shoves into your face day after day. Ache's resume in the NYHC community is unquestionable at this point, keeping their roots in mind while always having their ear to the ground when looking at the modern scene.
Ache keeps the spirit of old New York going by playing shows with legends such as Burn, No Redeeming Social Value, Leeway and even hip-hop icon Kool Keith while also playing with sick new bands like MAAFA, La Armada, and Neighborhood Shit.
Since forming in 2014, Ache's style of music has evolved from the blasting, crusty hardcore punk found on their 2016 debut LP, Fade Away, culminating in the brooding metal and heavy hardcore sound on 2023's Inner Dialogue. This time around they took their cues from hardcore legends like Integrity, Wolfbrigade, and Tragedy while also introducing outside influences like Tom Waits and even Prince. The band finds a way to maintain a heavy presence throughout Inner Dialogue but also expand upon the well worked over NYHC sound.
Mixing their characteristic speed with heavier sludge metal influences, Ache's Inner Dialogue remains one of the most exciting albums of the year. Tracks like "Catechist" "Burial Detail," and "11:13" show off the band's fury and anger through blistering speed but also mix in some sludgy guitar work to keep the mosh pit interesting. Inner Dialogue finds each band member at their apex; bassist Rey Brutal not only beefing the rhythm section but also offering some of the meanest backing vocals, Matt and Jake racing each others guitarwork to the finish line, drummer Ryan's incredible fills and tempo changes and Ryan Bland's lyricism is at its darkest yet most personal.
The second track on the album, titled "Shell Shock," details one of vocalist Ryan's darkest experiences growing up. "The song 'Shell Shock' is based on a true story of a young kid witnessing a suicide and that memory never leaving the kid's memory through their life," Ryan revealed to No Echo. This provides a deep insight to the lyrics as the song begins with Ryan repeating, "some memories can't be stripped away," in his vicious growl, one that he's honed in on since his days fronting the band Home 33 in the '90s. Ryan has maintained an uncanny ability to write such dark lyrics that he mainly draws from his chaotic life living in NYC since his teens and Inner Dialogue sees him at his most personal.
The track "Shell Shock" is being given the music video treatment by Ache, as they work once again with NYC artist Jammi York who shot their video for the track "Fade Away." Instead of going the typical hardcore route of presenting live footage or some dark visuals for the song the band opted to present a more lighthearted and comical presentation. Explaining the contrast Ryan stated, "'Shell Shock's' lyrics are very dark and we didn't want the video for this song to be too dark so we just had fun paying tribute to things we love in the video like Beastie Boys, Notorious B.I.G., and Sinéad O'Connor instead."
Ache has given No Echo the opportunity to premiere the video to our readers exclusively:
The video was shot in and around a multitude of locations in New York and Brooklyn including the American Museum of Natural History in Manhattan. "Our guitarist Matt Gelsomino used to work at the American Museum of Natural History and got one of his friends to take us back to the restricted areas so we could shoot in the old hallways. It was really cool to see but also kind of creepy. All the little kids that saw me walking through the museum thought I was an astronaut. That was hilarious," Ryan elaborated.
While displaying some amazing scenery in Brooklyn and playing within their practice space the video also pays homage to artists that inspired the band and New York city culture but also a close friend who passed recently. Luqman Brown of FunkFace was a friend of Ryan Bland's, having met through playing shows together when Ryan fronted his punk/ska band Bushmon in the early '90s, he sadly passed away in January of this year. Commonly seen performing with his trademark white sunglasses, Ryan pays homage to his friend by wearing a pair throughout the video.
Mostly the band just wanted to have fun and show some love to the culture they love and occupy as Ryan explained, "The video was inspired by a conversation I had with Matt about our love for Beastie Boys and their music video for the song 'Three MC's and One DJ.' The rest of the video is inspired by the classic punk flick Repo Man, the singer from the band's FunkFace and Dope sagittarius Luqman Brown who recently passed away and Sinead O'Connor. It's crazy because we made this music video tribute to her before she passed away."
Ache currently is continuing to play around New York with a matinee show lined up for December 9th opening for Sick of It All along with MAAFA, Concrete Ties, and None Above All. The show is a benefit to raise funds for the Brooklyn Conservatory of Music:
Be sure to check out Ache's new album Inner Dialogue and pick up a vinyl copy through their Bandcamp. NYHC is still alive and Ache is proof of the culture's relentlessness.
Ache would like to shout out: Jammi York, Fishbone, Eddie Sutton from Leeway, MAAFA, Neighborhood Shit, La Armada, Subzero, Ryan O' Connor, Drew Stone, 24-7 Spyz, Urban Waste, Dead City Records, St Vitus, James Gaskill, and all the crazy motherfuckers who get the pit going for us! Thank all of you for showing Ache love!
**
Ache on social media: Facebook | Instagram | Bandcamp
***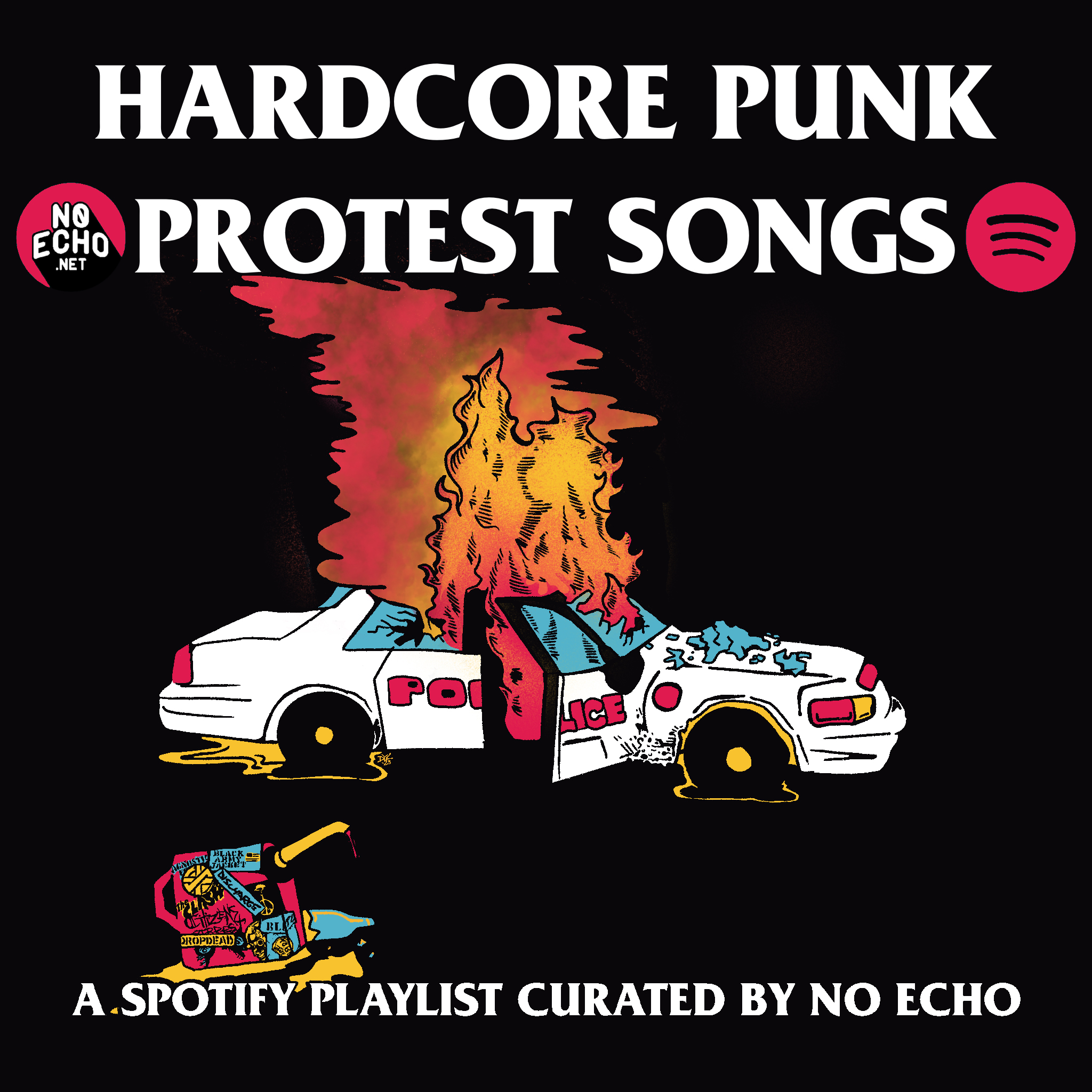 Tagged: ache