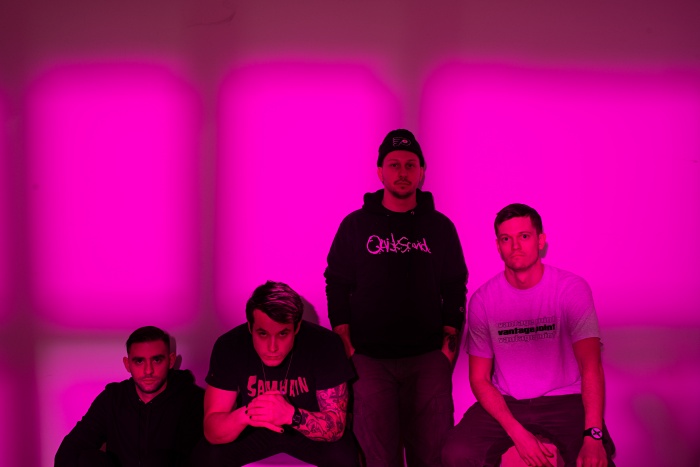 Earlier this month, Philadelphia hardcore purveyors Fixation were invited by the folks at SOS Booking for their ongoing Sunday matinee live streams.
If you've been reading No Echo for the past few years, you already know I'm a big fan of what these guys have been doing, including featuring them on my 12 Newer Hardcore Bands to Check Out in 2019 list.
Titled Live at the Knife Lair, the band decided to archive the set for prosterity. "The set was recorded at The Knife Lair, which is [Fixation singer] Wyatt's [Oberholzer] space in a giant warehouse in South West Philly," guitarist Mikey Bifolco told me via email. "All of our bands practice there and it is also where Wyatt works his wonders behind the mixing board.
"The Knife Lair has actually become of a staple of the Philly hardcore scene due to so many great releases being recorded there. The set was recorded by us—and by 'us' I mean Wyatt set up the mics then mixed it—and filmed by our very talented friend, Errick Easterday. He did a great job adding old school clips of Philly to make the video even more fun to watch, just in case we didn't look cool enough for everybody [laughs]."
The last time we heard from Fixation was in 2020, when they released a 3-track promo that served as the debut of Wyatt as their vocalist. "I feel like changing singers in any band automatically alters the band's sound," said Mikey about the membership shift and how it's influenced the material they've written for their forthcoming debut album.
"We felt it was the best fit for where we wanted to evolve musically, and most importantly we love Wyatt and we all get along and have fun. The songs are a little different now. The record is definitely still a Fixation record. It's fast and pissed off hardcore, and we had fun making it. It's definitely where we want to be."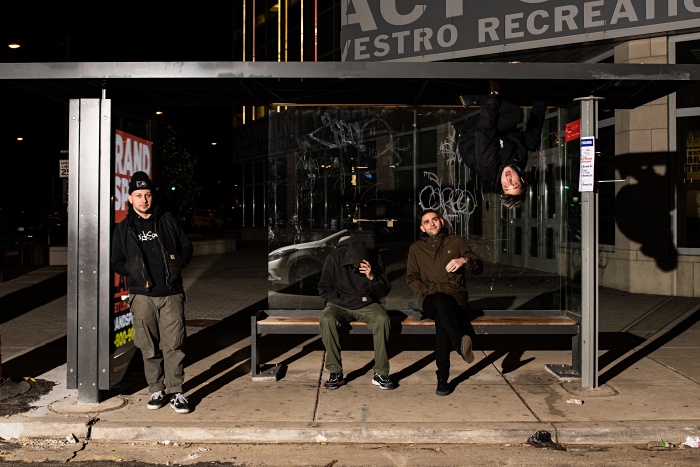 Since I had him on the hook, I pressed Mikey for some details about the aforementioned Fixation album! "We spent probably about 2 years writing and demoing these songs. After kicking our old singer Matt out, and signing the free agent Wyatt, we got right to work. It was definitely a challenge but we had a lot of fun, and we couldn't be more proud of it.
"When we first all got together to write this with Wyatt being in the picture everything just fell in place perfectly. This record is a pure result of how quarantine has affected us all. Musically, it pulls from everything we all love about early '00s hardcore punk but with our own style."
Lyrically speaking, this record is extremely personal, dealing with issues ranging from anxiety, depression, relationships, and struggling to find a way of fitting into the world around us. At the end of the day, it's a hardcore punk record so you're definitely gonna wanna punch your friends and jump off shit."
The Fixation album will be released later this year via WAR Records.
Live at the Knife Lair recording details:
Video by Errick Easterday
Assisted by: Jon Martello and Chuck Minix
Audio mixed and mastered by Wyatt Oberholzer
Audio assistance by Mike Walsh
***
Help Support What No Echo Does via Patreon:
***
Tagged: fixation