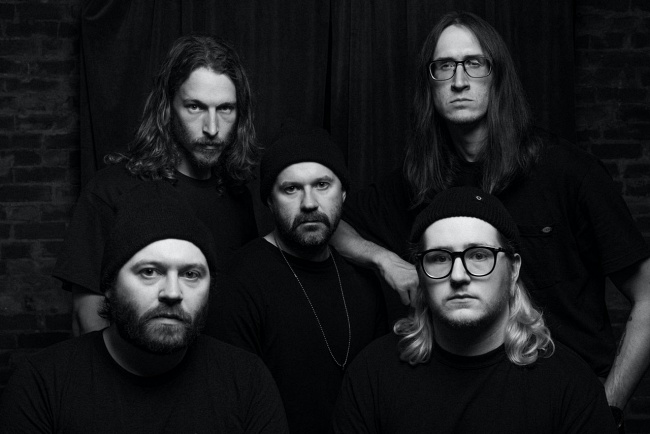 Based out of central region of Ohio, Bather is a band that brings together elements of death metal, metallic hardcore, sludge, and other like-minded styles, into one brutal stew.
Formed just last year, the quintet is comprised of Josh Richter (vocals), Trey Meyers (bass), Jon Murray (guitars), Mike White (drums) and Nicky Richter (guitars). Bather will be closing out 2020 with the release of their sophomore EP, Phantom Guilt.
No Echo got its hands on "Suffer More," a menacing cut that opens the forthcoming EP, for your listening pleasure:
"When we were putting the record together I knew I wanted to write a song that would come out of the gate 'heavy' vocally," vocalist Josh tells No Echo, 'but not stray away from the moodiness that my lyrical content carries especially for the opening track. I was able to find a perfect balance with the vocal phrasing to pair an extreme harsh, punchy vocal line to the chunky riff heavy section that repeats throughout the song.
"We feel like it was perfect placement and that the music and vocals compliment each other in a very mature nature not only in this specific song, but throughout the entire record.
"The lyrics for 'Suffer More' are about being so in love with someone that you are willing to suffer in front of them if that is what they are wanting, as if it is a gift being presented to them for their pleasure. I wanted to write something contradicting but emotional. I think just about anyone could relate to a situation like this. Suffering, a tale as old as time."
Phantom Guilt will be out on November 27th, and you can get it on both CD and digital.
Bather on social media: Facebook | Instagram
***
Donate a few bucks to help with No Echo's operating costs:
***
Tagged: bather