Ollie Wood is a young photographer based out the UK who got on my radar through his work with the hardcore band Balance. That said, Ollie isn't just tied to the hardcore scene, as he's also shot a variety of musical acts who are buzzing across England. Get to know Ollie in this new Photographer Spotlight.
Where were you born and raised, and were your parents into the arts?
I was born in Reading but moved to a small town in the west midlands called Kidderminster, where I've lived since I was 3. Not really, some of my other family members are quite creative so I probably inherit that from them.
What came first, your love for music, or your love for photography?
I'd have to say music. As a child, I grew up listening to bands such as Muse, Foo Fighters, Kings of Leon, the Bravery, etc., which then led to me discovering new genres of music which I knew I wanted to have an involvement in, such as hardcore/punk. I knew friends in bands so I decided to give concert photography a go and instantly fell in love.
What was your first musical love?
Muse were the first band I fully fell in love with. Every song my mum put on would just blow me away, we saw a show they did in Birmingham and it made me love them even more. Throughout my teenage years I would just listen to whatever I liked, bands such as Bastille, Arctic Monkeys, Red Hot Chilli Peppers, it then got me curious to find other genres of music which led me to hardcore and punk.
Who were some of the photographers you looked up to during your formative years?
When I first started photography, I didn't really pay much attention to other photographers big in the scene, mainly for the reason I had no idea how poplar photography was at the time. I watched a lot of DigitalRev tho, which gave me huge inspirations to go out and shoot whenever I could.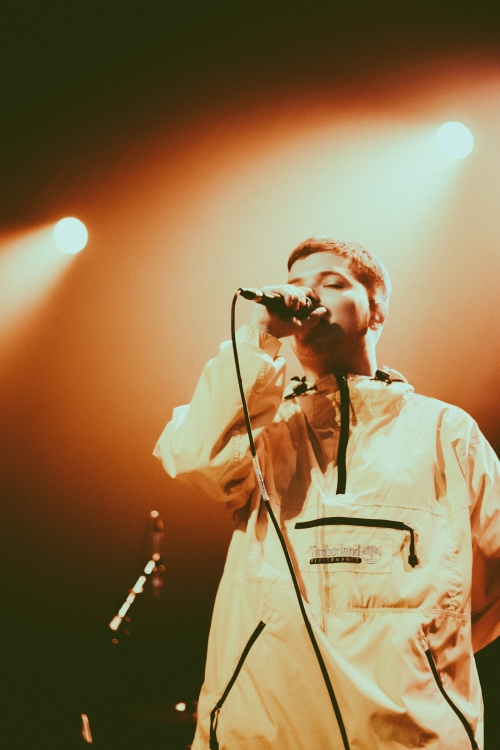 What is your camera and post set up?
Set up I'm currently using is a Canon 80d. And my 2 go-to lenses are the Canon 50mm 1.8 & the Canon Sigma 18-35mm 1.8, only recently added the sigma to the set up but I'm already extremely impressed with the quality and low light capability on it.
I edit all my photos on Lightroom CC on my MacBook Pro.
In terms of your non-musical photo work, what kind of stuff do you do?
When im not shooting gigs, me and my friends usually drive somewhere and just go exploring to see what kind of gem locations we can find, I usually shoot portraits on missions like these, the cool locations we find can make epic backdrops for photos which is a bonus!
Who are some of your favorite bands to shoot?
Parkhurst gigs always have a high energy level, which makes it so much more enjoyable to shoot! I've photographed Show Me the Body before and im itching to see / shoot them again. JAWS also.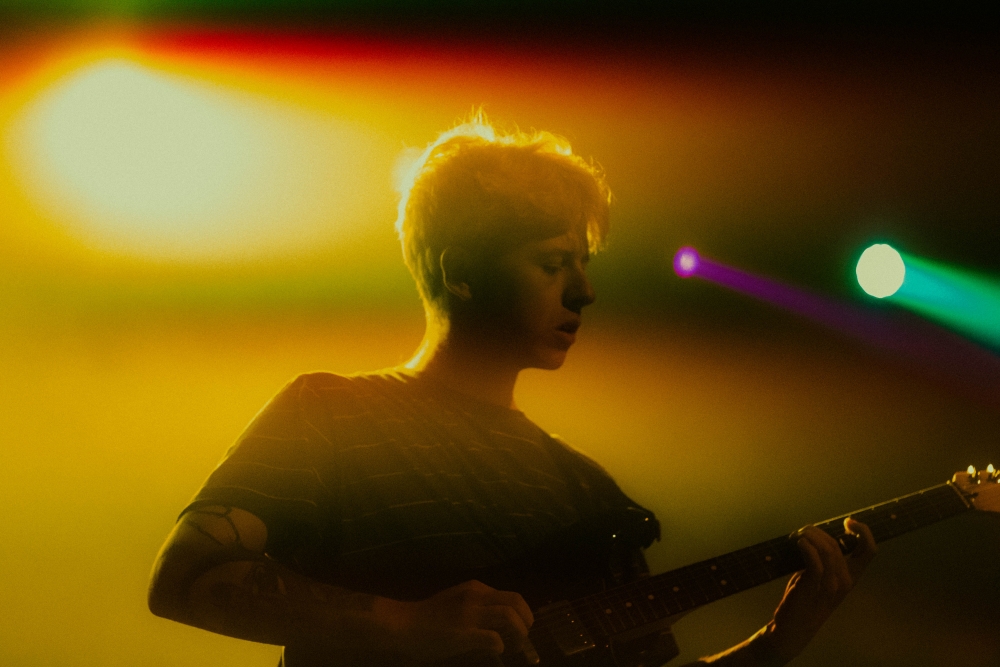 If you could go back in time, who are some bands that you would have loved to shoot?
I would have loved to shoot bands such as The Chariot, Letlive. and so many more. I've spent endless amounts of hours watching footage from these guys with my friends and we all get so gutted knowing we'll never get to experience the madness.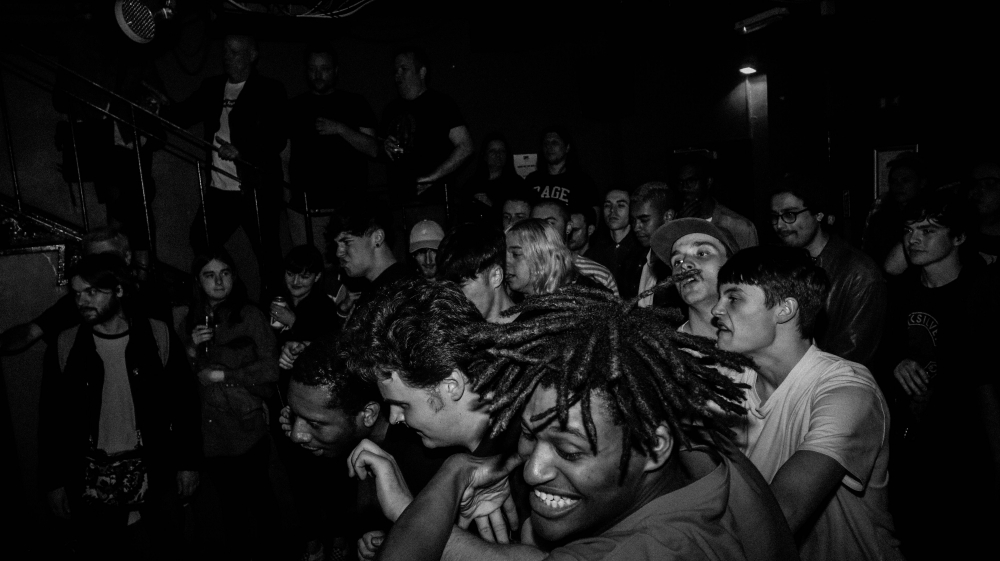 What are the toughest aspects to shooting live shows?
For me personally, I think its getting the right composition, with gigs where the subjects are constantly moving it makes it hard to get the right shot with the right framing. Another aspect for me I find sometimes is going to a venue with extremely low light, I like to have a lot of light and colours in my photos so it can be quite a challenge at times.
Tell me about some newer bands that we should all be on the lookout for.
Parkhurst, 100%. I've been working with this band since day one and they keep on getting better and better, its only a matter of time before people know who they are.
Who are some modern-day photographers that you admire?
This is such a difficult question, there are so many photographers I follow on instagram who are killing the game and inspiring so many people. A few names that come to mind are TheWorkOfJar, Ambatambb, Foulsterr, Gingerdope, RyanCraigBaker and so many more. Highly recommend checking those guys out.
If you had to pick one of your photos that best encapsulates why you love shooting bands/artists, which one would it by and why?
I'd have to say this photo taken at The Harley in Manchester during a Parkhurst gig, on the left is Jak from Parkhurst and the right, Liam from LAWMAN. This photo to me symbolises the love and compassion that lives within hardcore, people always judge and bad mouth the community but at the end of the day, it's a bunch of mates, making music they are passionate about, trying to make a difference in this world we live in.
To me that's what hardcore is all about.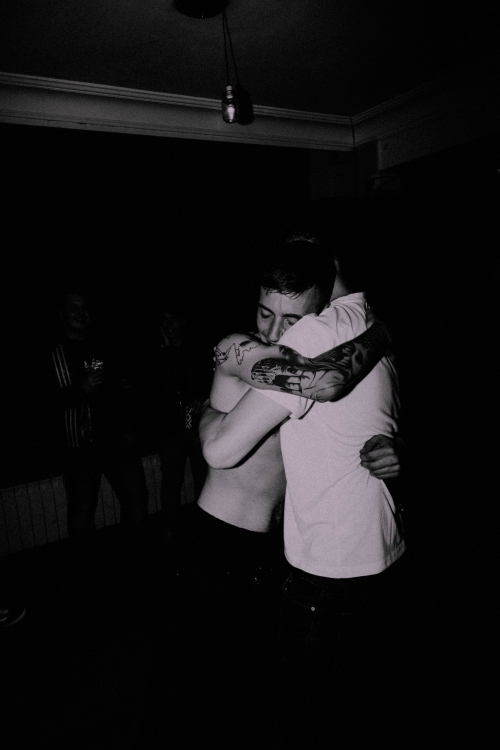 ***
Follow Ollie on Instagram.

Tagged: photographer spotlight