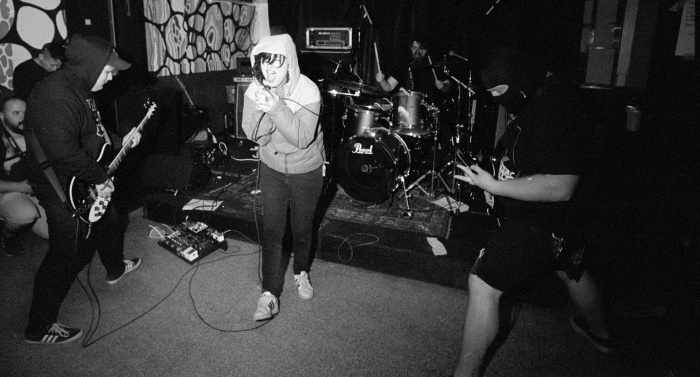 Sick Shit—a ripping hadcore band out of North New Jersey—typify truth in advertising.
EP 2018 finds them quickly building on an indispensable discography, as the extended play Thick Spit was already getting consistent spins around these parts (seriously slept on in 2018, it's absolutely phenomenal). Apparently cobbled together from what was a scrapped full-length, don't let the modesty fool you... these three songs are a master class in fastcore and power violence-infused hardcore punk in what can only be described as, uhhhh, sick shit.
As their ever-evolving logo this time out leans classic Youth Crew, they pull back a touch on the speed and replace it with a sinister lurch and stomp. The ferocity remains fully intact yet still manages to marry the songcraft of New Jersey and LIHC's melodic set with the dense brutality of more recent Mid-Atlantic mosh. Their chameleon-like ability to play punk of every stripe has landed them on stages with Murphy's Law, Fixation, Vitamin X, Graf Orlock, ACxDC, SeeYouSpaceCowboy, and binary. Essentially, they've decimated alongside a veritable "who's who" of hardcore bands.
"Gristle," the EP's first blood, starts with a false flag, opening with what feels like ambient alt-country feedback. Alas, we've all been duped, as it bleeds into a buildup that ultimately crushes. Atop the maelstrom are the feral vocals, which perfectly compliment their burnt crockpot approach. No mere cast-off, the NYHC thrash riff that acts as the song's climax is next level.
"No Face" is a punk ripper that'd have that worked just as well in any era, but I'm sure as shit glad it's now. Backdropped with a bottom-heavy drum onslaught that swings from thudding D-beat to "blink and you'll miss them power violence blasts," the band is clearly influenced by and fluent in every last corner of hardcore.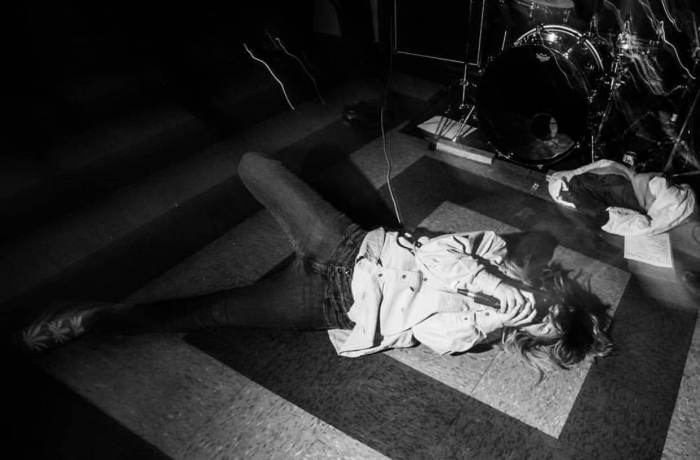 Final track "Shut Up Get Fucked" starts as a blazing punk track that somehow manages to find time to 2 step. The chemistry on EP 2018 clearly elucidates a band openly defying genre and side-stepping it's subsects. It's all punk. It's all hardcore. Peep the entire back catalog. It's all sick shit by Sick Shit.
Tagged: sick shit