Only Closed Casket Activities would bold enough to out out arguably two of the most anticipated records of 2021 in consecutive weeks.
Then again, most labels aren't Closed Casket. The Troy, NY purveyors of extremity had already dropped the superlative Portrayal of Guilt LP and are looking down the barrel on the new year's hardest in the form of God's Hate return album.
What brings me here today, however, is Regional Justice Center's newly minted sophomore offering, Crime and Punishment.
Even if you haven't been paying attention, you've likely heard the name uttered in reverence or even seen it backed by unlikely high profile sources. Having been a relentlessly prolific band since the jump, the group is somehow even more road-worn.
Not sure where they find the time but it's likely down to brain trust and filmmaker Ian Shelton's insistence on forward progress. 2020 found the band dropping both the Justice Tripp collab Regional Jurtice Center and the high water mark "KKK Tattoo" single.
If there was a pandemic slowdown, Ian Shelton and company clearly didn't get the memo. That same lunchpail ethic gifted us the brilliant new project Militarie Gun, whose killer EP, My Life Is Over, was ostensibly born of a cancelled RJC tour.
It takes but a listen to acknowledge that the goalposts have again been moved. With the assist coming from the one/two of Taylor Young (Producer/Engineer/Mixer) and Brad Boatright (Mastering), of The Pit Recording Studio and Audiosiege, respectively; the band has never sounded bigger and has unquestionably never sounded better.
Aesthetically, RJC again opted for the gorgeously austere artistic vision of Mark McCoy, who lends a black and white starkness to the already bleak and bruising proposition. The continuity of their cover art, layout, and presentation only adds to a custodial and tasteful handling of a growing legacy.
Much has been made about the band's thematic through lines and lyrical composition, but I'll leave that for the listener. There are countless thoughtful and insightful interviews by far better writers out there. What I will say, however, is that it's an expectedly human examination of what makes us all a little inhuman, if not altogether inhumane. Everyone you see is a possible reflection.
What about the music? Let's get it…
Runtime means little to me when categorizing something as nebulous an LP. Long playing? Not so much, but it needn't, nay, couldn't be. Something so caustic and corrosive couldn't outlast its bite sized and feral brevity. If it proves anything, it's that Dostoevsky should've written a fucking novella instead.
Crime and Punishment leans in immediately. Opener "Taught to Steal" lays down the gauntlet after the cold remove of what sounds like a fractured PA announcing the album title. You won't immediately catch the Beatlesesque melodies (yes, really) but there's a reason these blasts are so exceedingly memorable.
RJC places great emphasis on shoehorning songcraft into a bludgeoning package. The hooks are there, albeit dripping in blood and disdain. Laying down their now trademark fury, the sound has only continued to evolve into something that feels suffocating and all encompassing, challenging the listener to a sonic test of endurance.
There's a bit of power violence traditonalism on display, marrying the lightspeed to the brutal sludge that mercifully lets up just shy of 90 seconds. It's good to be back in their world.
Elsewhere, the band is on peak form. Following track "Dust Off" is tremendous. At once alternating devastating blasts and a stop/start passage that is utterly crushing, it manages to capture the feel of being held threateningly over a cliff. As the song reaches its conclusion, it never fully coalesces into the breakdown you might imagine. Yet, therein lies the brilliance to their bruised bullying… they never end up where you expect and instead exits on a squall of feedback.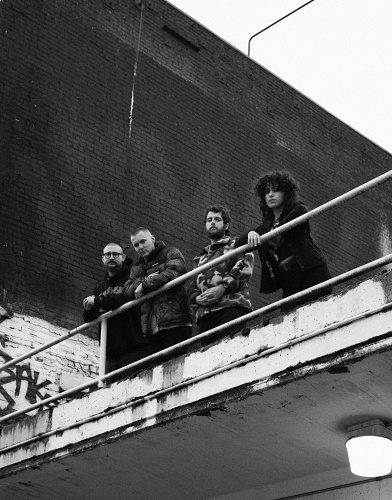 "Absence" basks in a chunky groove but mangles the proceedings a bit with peals of noise. Ultimately, it's variation that elevates the LP to modern classic status. "Inhuman Joy" is an absolute masterclass in menace. By the band's standard, the mid-tempo serrated agony here is practically funeral doom pace-wise. Shelton's agonized bark is commanding and, when the speed returns, it's an enthralling crash of chaos.
There's a sneaky earworm quality to "Sickness on Display", its swaying riff feels like a serpent consuming itself whole. Again, I point you to Ian Shelton's myriad influences… I'd imagine you're as likely to find a well-worn copy of Revolver as you are an Endless Blockade LP in the practice space. Hence the reason why you're humming the most damaged sounding melody days later in the shower stall.
My mind has me forever splitting albums down the middle. So whether or not it's intended, "Conquest" feels like the sound you hear when flipping over the wax to Side B. It floats in intimidatingly on a building riff and isolated bass drum stalking back and forth in homicidal pugilism. The band has a way with sounding terrifying, unhinged, and still thoroughly human and hyper-literate.
The brilliance of RJC is that it's as primitive as it is forward thinking. "Conquest" pillages the entire discography of lesser bands in barely over a minute. The back to back of "Concrete" into "Solvent" is perfect. The deeply buried guitar flourishes on the former and the sickeningly ugly bass run of the latter are employed at precise moments, slashing at their manic tempos when the songs call for it.
It all points to a band somehow more adept at something they'd long corralled, adding nuance and flare to something as subtle as napalm. "Violent Crime" feels like you've been woken up in the middle of a song during a particularly incendiary live show, eschewing the drama of an intro for immediate and complete aural assault.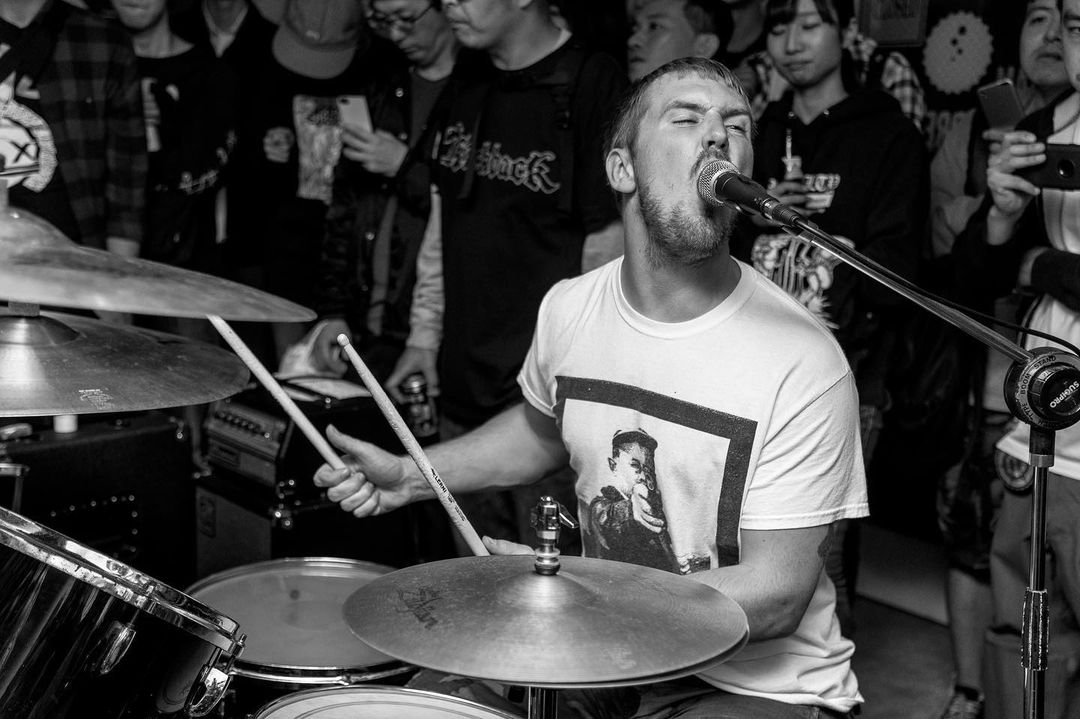 "...and Punishment" is, to me, the definitive Regional Justice Center song. It has everything that makes this band purely generational. Opening on a martial drum run, it pairs well the unique violence of their fastest work with something far more fearsome. The slower tempos have a creepy lurch to them and, right around the minute mark, Shelton drops what's perhaps the album's most vocal passage.
It's a pastiche of equally terrifying bit deeply human elements that demands instant replay. At the moment, this is resting atop the hill… awaiting contenders. Essential and fucking tremendous.
Get It
Tagged: regional justice center