Since 2016, I've been putting together a feature where I list some of the more recent hardcore bands I think deserve your attention. Anyone who has compiled one of these pieces knows how tough and ultimately, controversial, they can be. Look, I know, it's just my taste, and there is no way I can be on top of every band out there, but the spirit of this feature is top hopefully turn some people on to quality music.
As always, I would love to hear what bands you think I should have included here. I definitely click on those links when you do. So, here it is, my list of 12 Newer Hardcore Bands You Should Check Out in 2018.
Berthold City (Los Angeles, CA)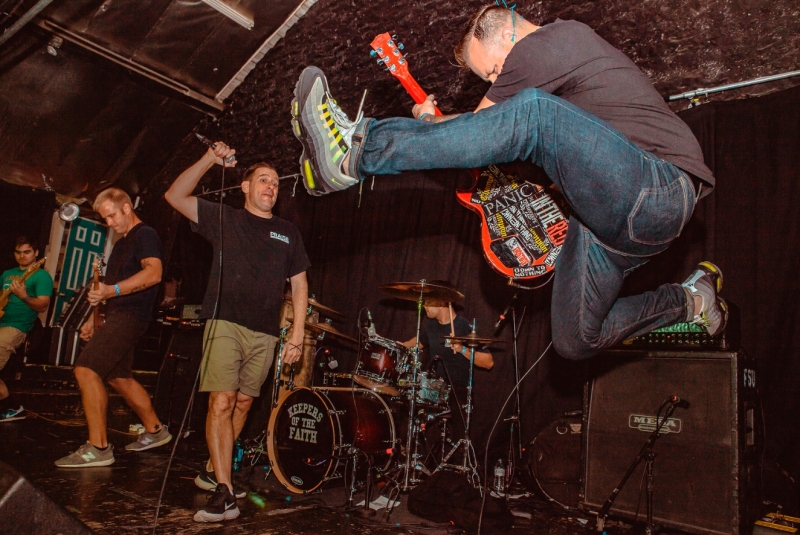 If the guy holding the mic in the photo above looks familiar, that's because it's Andrew Kline, longtime guitarist for Strife. The band above is Berthold City, a new straight edge crew fronted by Andrew that plays aggressive yet catchy hardcore in the vein of Carry On and Battery. After releasing a demo in 2017, this year will see Berthold City dropping their debut EP on Andrew's WAR Records label, so don't sleep!
Candy (Richmond, VA)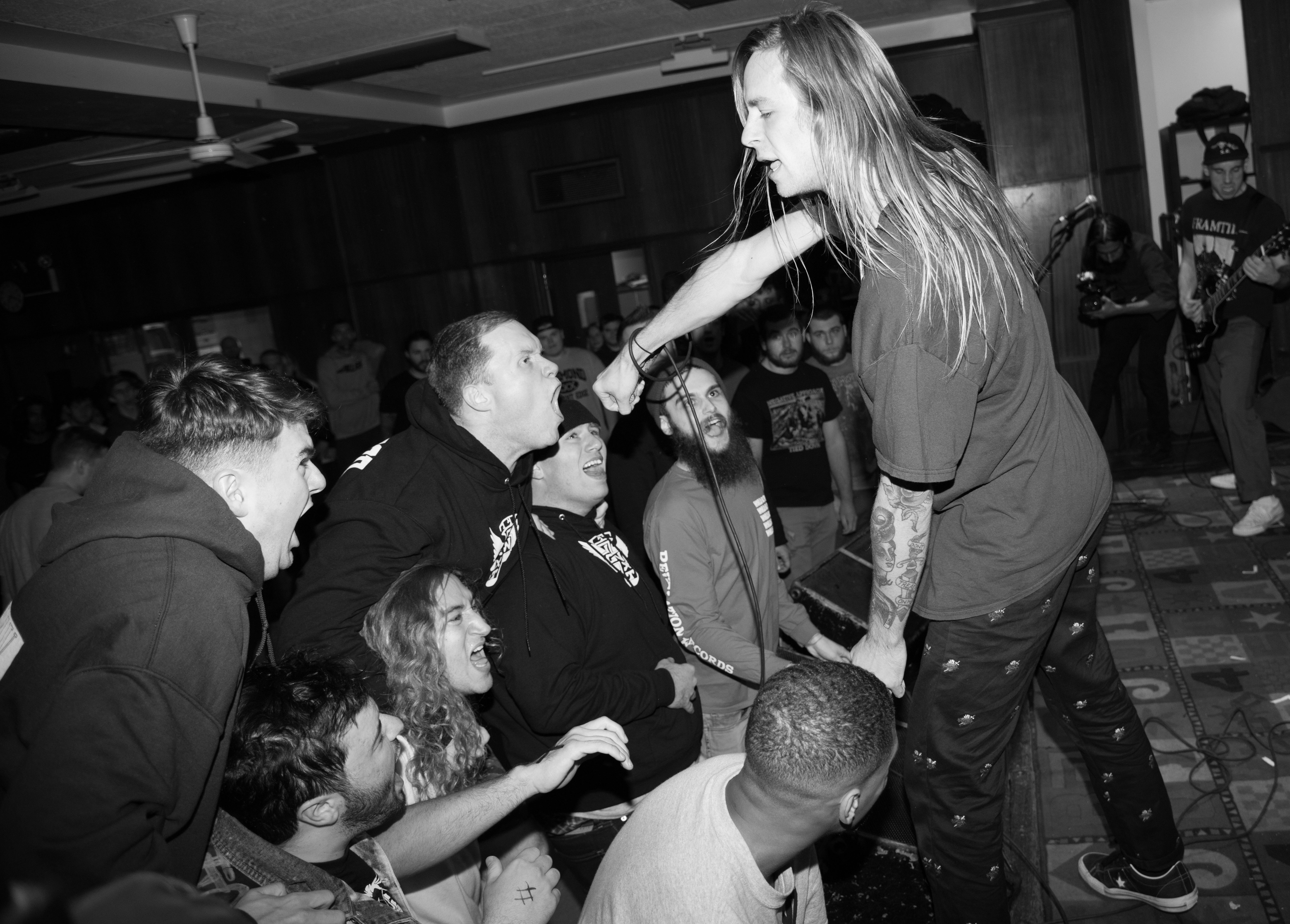 Of all the groups on this list, Candy might be the most hyped in the underground at the moment. Part of the esteemed Triple-B Records roster, the Richmond, VA combo recently issued Candy Says, a 7" that has been getting a lot of love in my office as of late. They are a hardcore band through and through, but I also have to give them extra props for naming their record after an excellent Velvet Underground song.
xElegyx (Florida)
Fuck, this band rules. xElegyx play metallic hardcore for fans of Racetraitor, Prayer for Cleansing, and Disembodied. The guitar riffs are of the mouthwatering variety, with elements of Euro death metal in their melodicism, and the chugging factor of early Earth Crisis. With the right engineer/producer by their side to help them harness their attack, I could see xElegyx doing big things in the future. [Just heard from one of the site's readers that xElegyx is breaking up after one last show in 2018. Bummer.]
Illusion (NYC)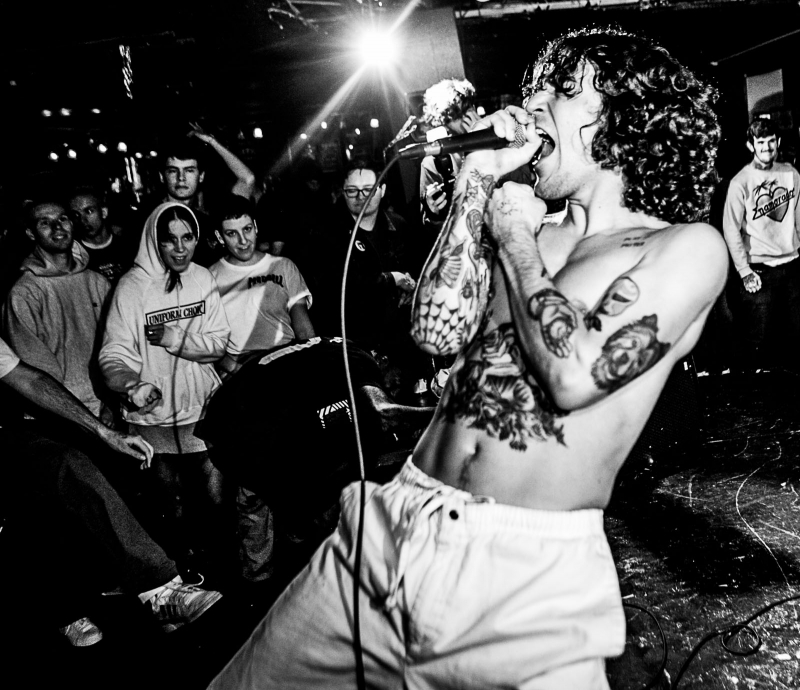 Minus-era Merauder comes to mind when I listen to Illusion's 2017 demo. That, my friends, is a great thing. Illusion's dark guitar parts also have a certain Confusion air to them. Yep, another shining quality of what this NYC band is doing. I just hope they get in the studio again and put together an album (OK, an EP will also do) this year. With tunes this killer, I would be shocked if there weren't a grip of labels looking to partner up with these guys.
Mil-Spec (Toronto, Canada)
Toronto's Mil-Spec's songs are punky and thrashy, but they also have parts that swing with a nasty rhythm, like in the song "When the Fever Broke..." They craft the kinds of songs where every single part feels vital. In other words, they aren't just throwing riffs at you because they sound cool. Beyond their musical arrangements, Mil-Spec's introspective lyrics hit home in a truly direct way.
Mindforce (Poughkeepsie, NY)
In my previous piece on Mindforce, I compared the upstate New York band to the great Fahrenheit 451, and I still stand behind that. Jay's vocals pack a ton of punch and personality, like Fahrenheit 451's Armando Bordas. With a new EP being released by the aforementioned Triple-B Records label in the new year, I wouldn't be surprised if Mindforce blow up in the coming 12 months.
Open Your Eyes (Washington, D.C.)
John Scharbach (Give, Mob Mentality), Chris Corry (No Tolerance, Righteous Jams), Doug Cho (Give, New Lows), and Ian Marshall (Big Mouth, Give, Protester) joined forces in 2017 as Open Your Eyes. Their Building a Better World demo is a timeless slice of fast hardcore that quickly made a fan of this old-ass writer. Clearly, the intent of forming Opem Your Eyes was to write and perform a very specific era of this kind of music, and with musicians this qualified for the task, everyone wins.
Rancour (Cardiff, UK)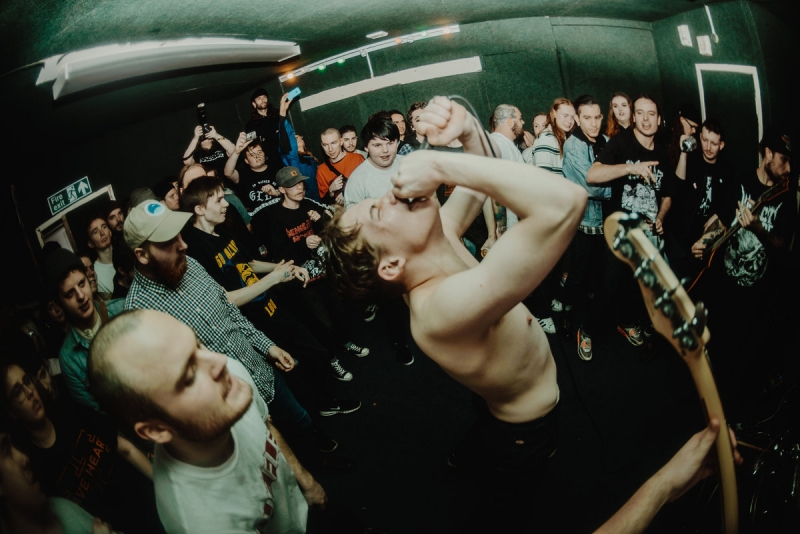 Rancour is sonic evidence that Clevo's influence has made its way across the pond to Cardiff, the capital city of Wales. Dark Empire comparisons aside, Rancour have been building quite a rep for themselves back home, and with songs as good as "Banished" and "Council of Angels," it's only a matter of time before that buzz crosses continents.
Restraining Order (West Springfield, MA)
Although he swore me to secrecy, a record label owner recently told me that he had inked a deal with Restraining Order, a hardcore 5-piece that needs to be on your radar. The Massachusetts band keep their songs running at a brisk pace, with a UK82 vibe running through their veins. Definitely dig in if you also love yourself some Violent Reaction, The Rival Mob, and The Flex.
Spark (Mannheim, Germany)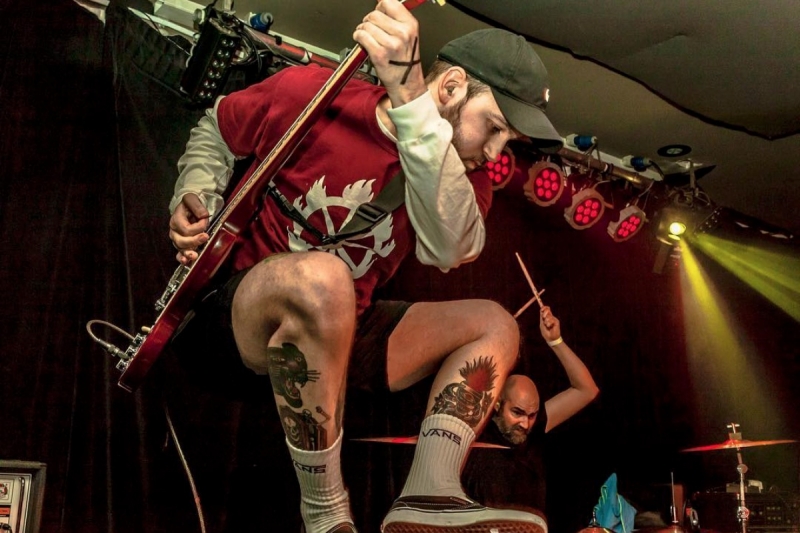 Spark might be the newest act on this list. Comprised of musicians from such groups as Spirit Crusher, Night Force, and Domain, the German outfit loves '90s Youth Crew-styled hardcore, and their late 2017 demo sounds like it could have come out during that era. I've said this time and time again on this site, but it bears repeating: If you're going to pay homage to a certain style of music, you must also make sure that the songwriting is up to par. I'm pleased to report that Spark got that memo.
Standpoint (Northern England)
I mentioned Violent Reaction and The Flex above, well, a musician from both of those bands, Tom Pimlott, plays guitar in Standpoint, a new British hXc act that I'm absolutely head over heels about. Also counting folks from Insist, Unjust, and Survival, the demo's distro was handled by both Quality Control HQ (UK) and REACT! Records (US), so it had no problem getting around in the later half of the year. Quite simply, the stage is undoubtedly set for a big 2018 for the Brits.
Stone (Milwaukee, WI)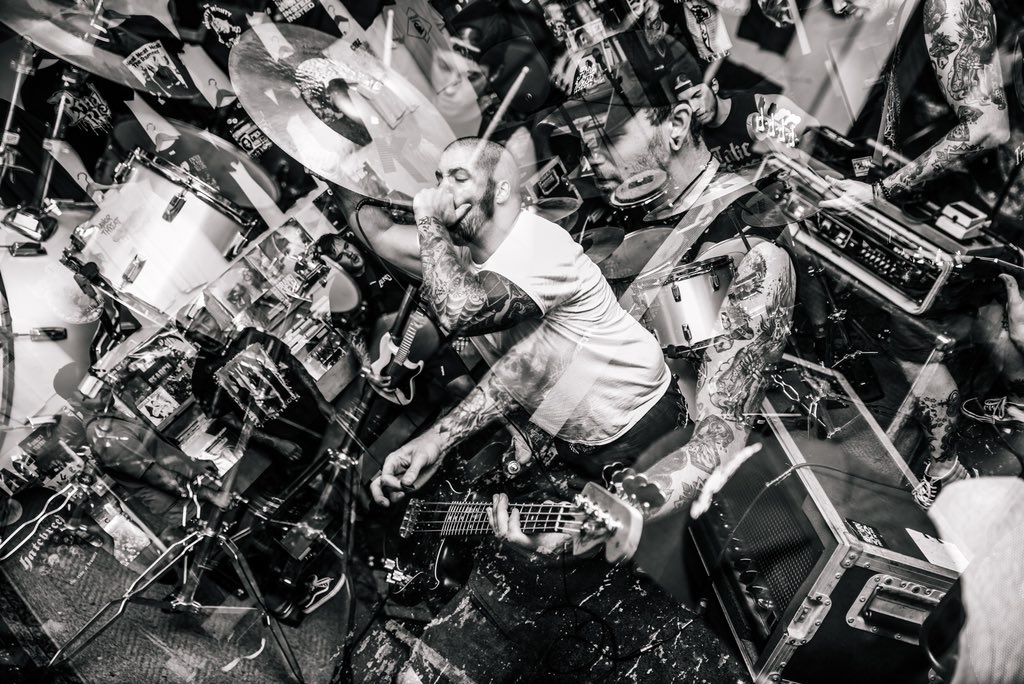 Recently signed to Pure Noise Records, Stone specialize in ravenous hardcore with a metallic bite. They even throw in some shreddy guitar solos to the mix, but the groove department is where this Milwaukee squad does some of their finest work. The in-your-face spirit of Hatebreed and Madball is alive and well in Stone. I can't wait to hear what these gentlemen have up their sleeves for their forthcoming debut album, Inch of Joy.

Other hardcore bands to watch out for in 2018:
***
If you're shopping for vinyl, CD, and cassette hardcore titles, head to No Echo's partner store, Reverb LP, to see what they have available. Every purchase you make helps the site.
Tagged: 12 newer bands to check out, berthold city, xelegyx