Though the musicians behind Monotrope reside in 4 separate states throughout the United States, the band's shared musical vision overcomes the physical distance. There's always a dramatic tension coursing through the quartet's all-instrumental arrangements, whether that's during the hard-charging sections or the quieter, more sparse moments. No Echo can easily see fans of such disparate styles of music as metal, indie rock, and whatever it was bands like June of 44 and the Crownhate Ruin were doing back in the '90s.
Later this month, Monotrope will be releasing their sophomore album, Immutable Future, and there's a track called "Able Archer" that was hand-picked by the group to share with this site's readers to offer up a glimpse into what they and they're record is about:
"The general idea about Able Archer was a false alarm that basically almost ended earth," Monotrope guitarist Dan Wilson told us. "The song is about horrible external decision making pushing people into heinous places. I wanted to rep it musically, and go from zero to 500mph and stop dead." Dan's guitar partner Edward Ricart offered: "It's a slow-burner with sprawl, navigating the line between tension and explosive conflict, finding peace in woefully inadequate resolutions and unchangeable outcomes"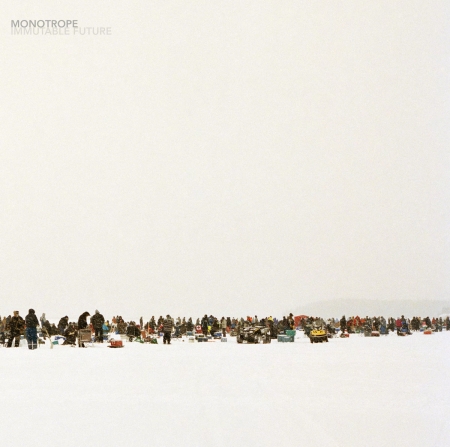 Immutable Future will be out on Nov. 21 via New Atlantis Records and can be pre-ordered here.
***
If you dig No Echo, you can donate a few bucks to help with the site's operating costs:
Tagged: monotrope