The latest in Troy, New York's long legacy of heavy music comes from Ice Queen, a trio who have been pummeling local stages with a rapid fire set of thrashy speed metal that lurks somewhere between Mercyful Fate and Motörhead.
I've caught a couple of their shows over the past few months and was left with my jaw on the floor, so I picked up their brand new Midlands 7-inch (also available on their Bandcamp page) and as expected, it rips.
Ice Queen is Steve Hammond on vox and guitar, Jay VanDervoort on bass, and Devin VanDervoort on drums. I emailed with Steve about his history with heavy music and the formation of the power trio.
How did Ice Queen come together?
Ice Queen was conceived as a one man raw thrash band in 2017. I had just moved to a small town in Indiana from New Mexico and left my band of 10 years, Leeches of Lore, which coincidentally also started as a one-man thrash project. There was no one to play with in this town so I thought it would be fun to just record some lo-fi noisy thrash by myself.
I recorded two albums that sound very different from each other. I played a few shows in Indianapolis and did a short tour of the South as a one man band. In 2019 we moved to Troy, NY where I met Jay and we started talking metal and playing our old bands for each other. He suggested reforming Ice Queen with him on bass and his son Devin on drums and here we are!
We have a new 4-song EP out now through my label, Lorchestral Recording Company (LORCO).
What are the band members' histories with playing music?
I've played in various metal/rock/punk bands since the late '90s. Some notable past bands of mine are heavy rock band Filthy Jim out of Lawrence, Kansas, experimental metal/noise rock band Leeches of Lore out of Albuquerque, New Mexico and noise thrash band Tenderizor also from Albuquerque.
Jay has been playing in bands since he was 15, most notably death metal band Burning Human and melodic death/prog metal band The Final Sleep. Devin has been playing drums since he was three and played in a ska band Another All-Nighter in high school and punk bands The Bonnets and Time Out Timmy in college.
How did you end up in upstate New York?
I lived in New Mexico for 11 years while my wife, who is a college professor, went to grad school. I became very immersed in the music scene there which is generally very diverse and open. We moved to Troy in 2019 when my wife got a new position at the college here.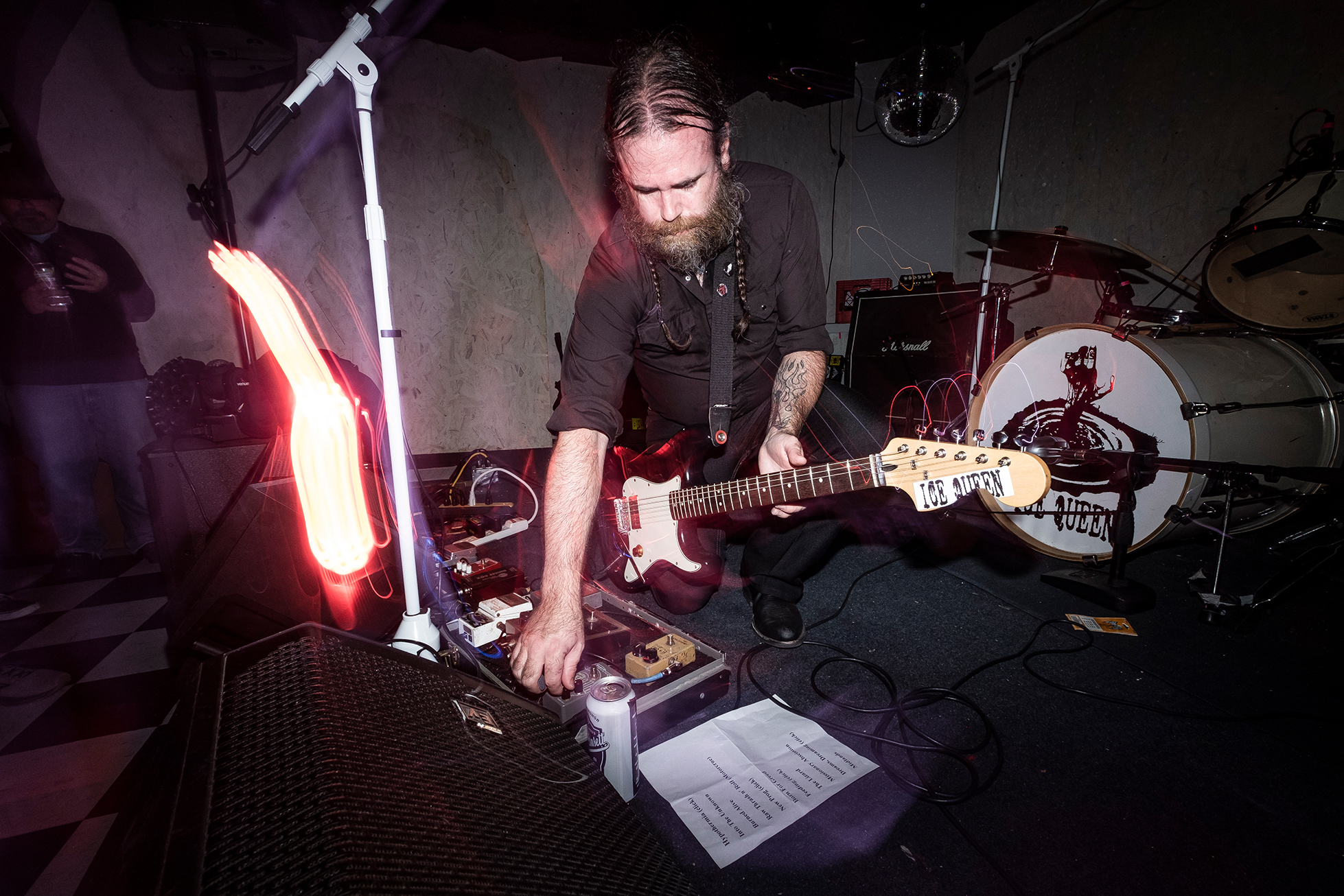 Who are some of your favorite local bands in this area?
There are a lot of great bands here but not a lot of metal. Some of my favorites here are psych/indie/post punk bands The Abyssmals, Electric Turtle, and Thinner Friends, heavier bands Wrasp and Battleaxxx, and also punk/hardcore bands Zombie Giuliani and Wet Specimens.
***
Ice Queen's two full-lengths (Ice Queen and II) and most recent Midlands EP, are available on their Bandcamp page.
***
Help Support What No Echo Does via Patreon:
***
Tagged: ice queen