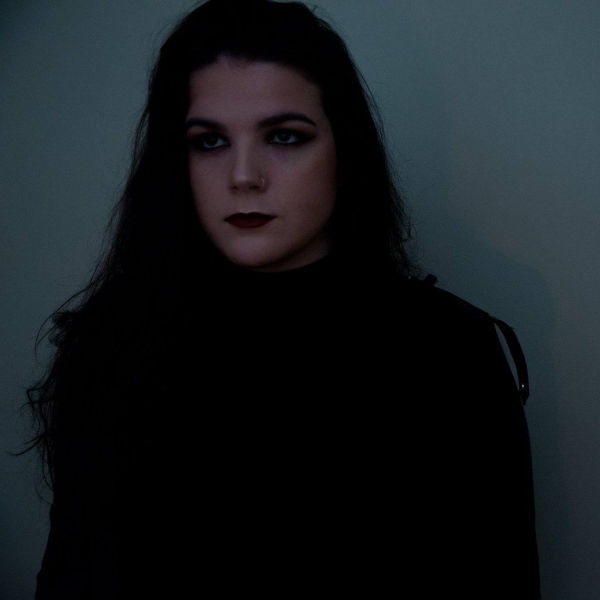 Teddie Taylor shoots the kind of photographs that would make even the geekiest musician look like a rock god. Based in New Orleans, Teddie's broad musical tastes have served her well. In the last few years, she's shot some of the best the metal, hardcore, and rock scenes have had to offer.
As you can already tell, I'm very fond of Teddie's work, so it's an honor to have her join the site's Photographer Spotlight series.
Where were you born and raised, and were your parents into the arts?
I was born and raised just outside of Gulf Shores, Alabama. My mom was an AP English Literature/Creative Writing teacher, so I assume that's where my artistic side comes from. My parents are both music lovers and introduced me to everything from The Phantom of the Opera and KISS to John Denver and Danzig.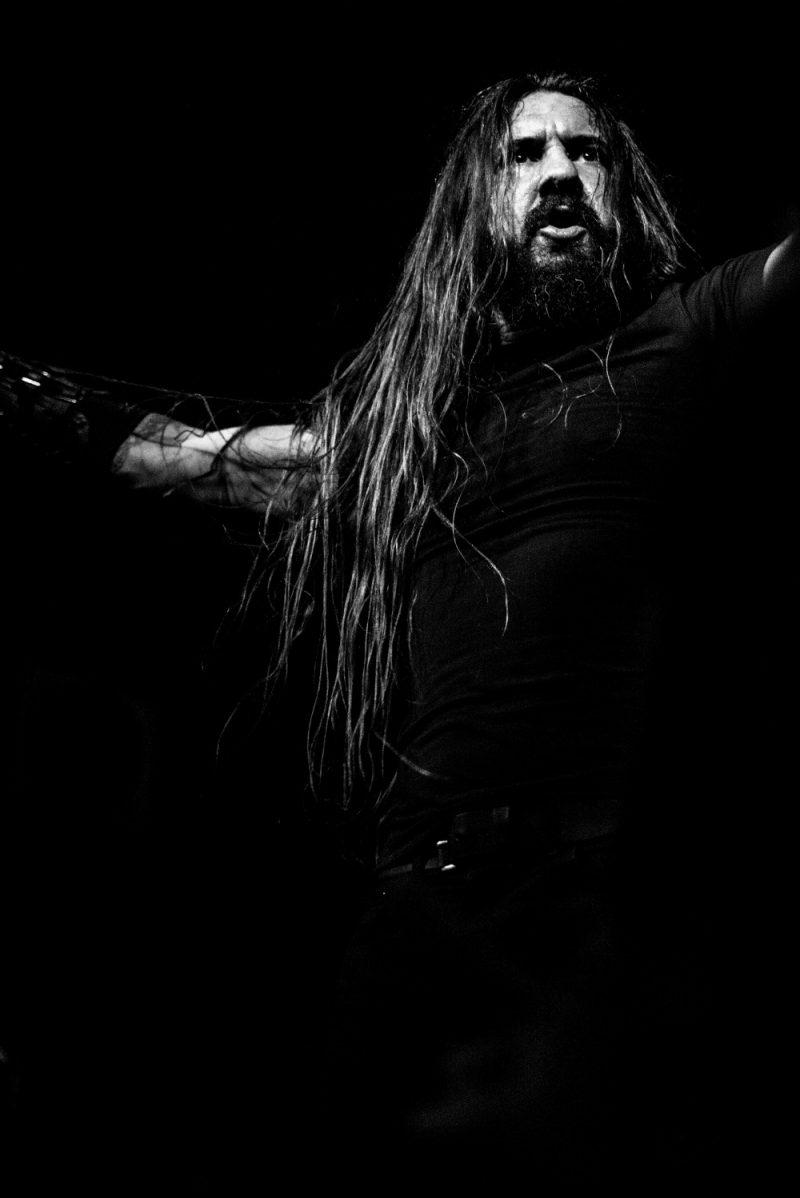 How did you discover hardcore/punk/metal?
I think I can trace every band I listen to back to Led Zeppelin. They were the first group I really, really loved, so I explored anyone and everyone possibly related to them and worked my way out from there like a massive music spiderweb. John Paul Jones took me down the path of Them Crooked Vultures and Queens of the Stone Age that led to The Distillers, Chelsea Wolfe, Youth Code, Gatecreeper, and The Body. Everyone's connected somehow.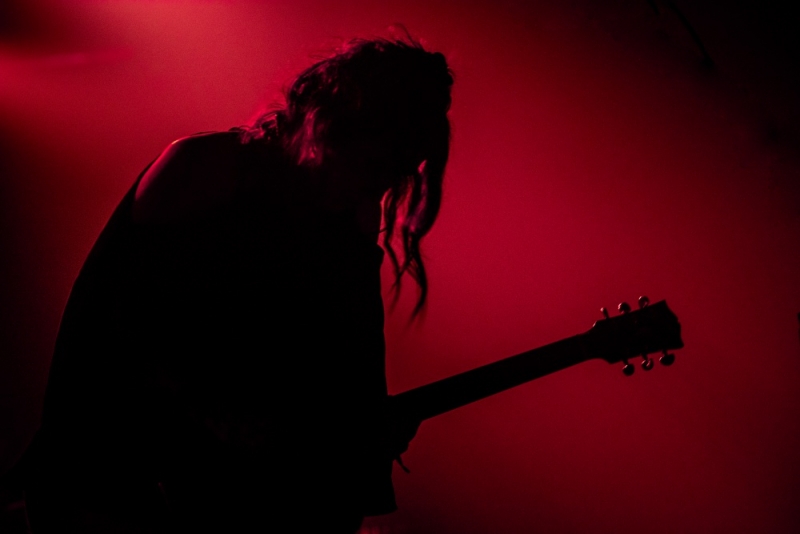 Who were some of the photographers you looked up to during your formative years?
My aunt, Stephanie Pluscht, is a nature photographer and taught me everything I know about cameras and photography from shooting in manual to composing an interesting image. The well-known people who most made me want to photograph musicians were the renowned Annie Leibovitz and Seattle "grunge" documentarian Charles Peterson.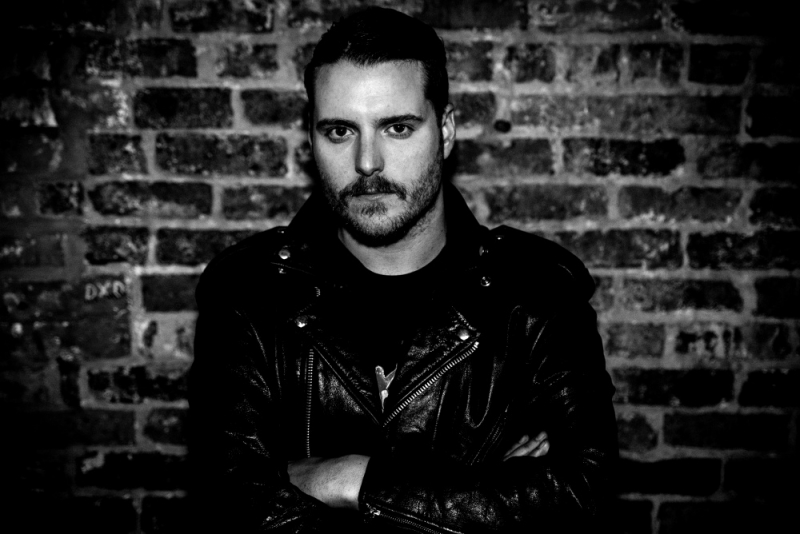 What is your camera and post set up?
I currently use a Nikon D610 and a Nikon D7100 with either a Tamron 24-70 or a Nikon 70-200 and edit everything in Lightroom and Photoshop. I also shoot Polaroids on a Polaroid One and a OneStep Plus.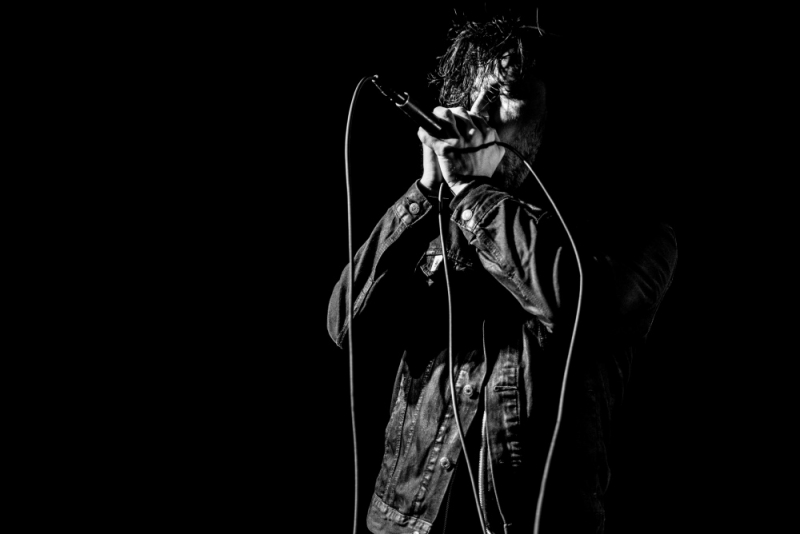 Who are some of your favorite bands to shoot?
Chelsea Wolfe, Thou, King Woman, Cult Leader, Young and in the Way, Russian Circles, The Kills, and The Dillinger Escape Plan all resulted in some of my very favorite photos. As long as the lighting is good and the band has a strong, interesting presence, the shots will be pretty amazing.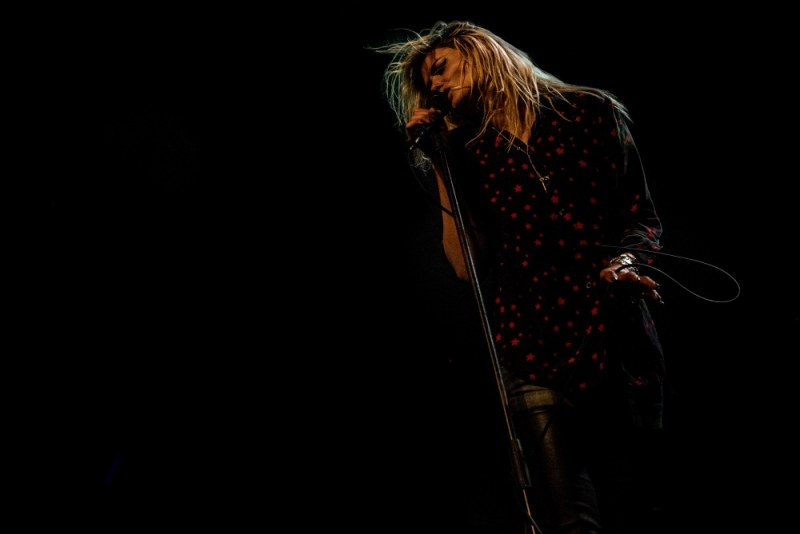 If you could go back in time, who are some bands that you would have loved to shoot?
Early Black Sabbath, Led Zeppelin, The Doors, Townes Van Zandt, Nirvana, Alice In Chains with Layne Staley, early Marilyn Manson, Bathory, Mayhem, Elvis Presley, Hank Williams, Black Flag (Henry Rollins black shorts era), Death, early Soundgarden and Pearl Jam, Hole, Robert Johnson, Type O Negative…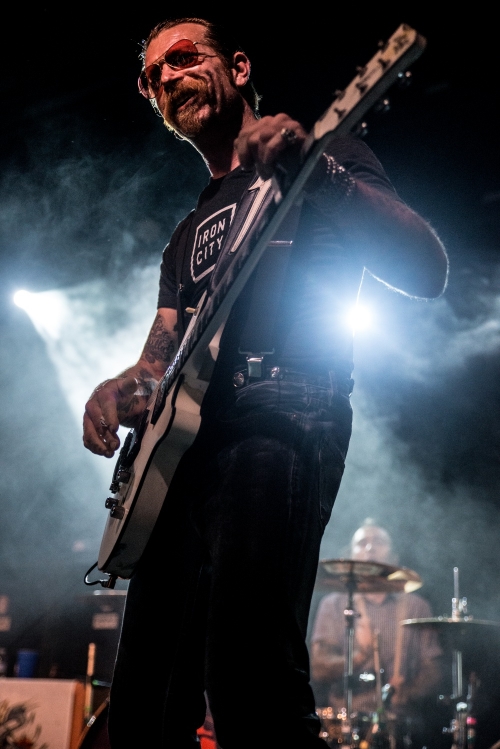 What are the toughest aspects to shooting hardcore/punk/metal shows?
As someone who tries not to rely on a lot of external flash, I'd say lighting is the most regularly difficult thing to work with. Other than that, moving through the crowd to get a shot is sometimes hard, but people tend to be nice enough to let you squeeze in.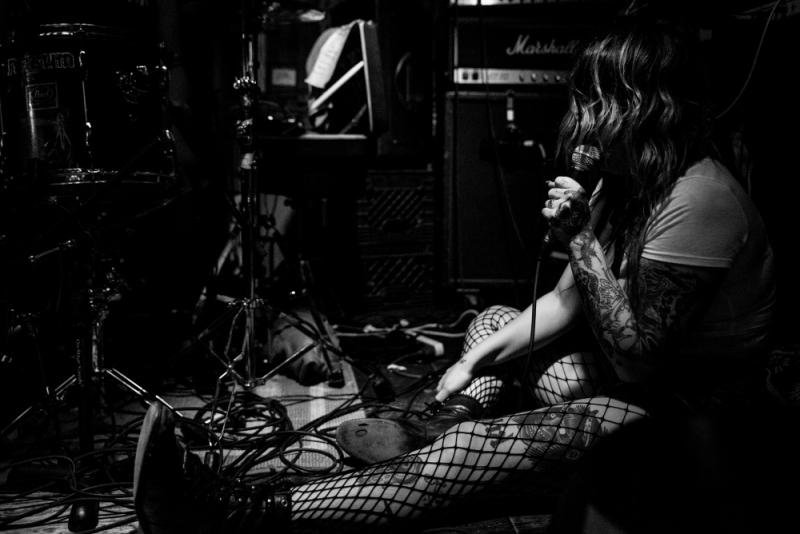 Tell me about some newer bands that we should all be on the lookout for.
Zeal & Ardor is the most incredibly strange thing I've heard in a long time—think Southern slave spirituals meets atmospheric black metal. It's absolutely unreal. King Woman has been around since 2013, but they released their debut this year, and it is by far my favorite record of 2017. Genocide Pact just signed to Relapse Records and I'm pretty excited about that album, too.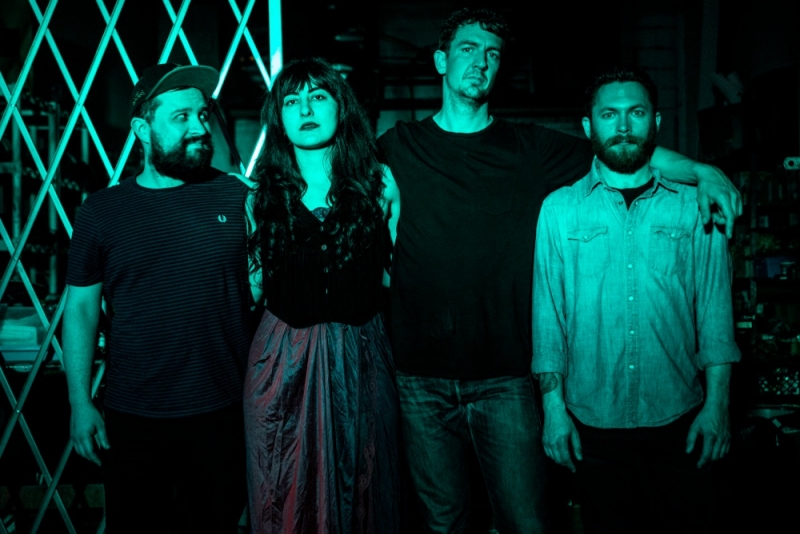 Who are some modern-day photographers that you admire?
Kristin Cofer, Reid Haithcock, Nedda Afsari, Angela Owens, Peter Beste, Danin Drahos, Adam DeGross, Nick Sayers, Hedi Slimane, Olivia Jaffe, Nona Limmen, Meredith Devine, Ellen Jane Rogers, Bobby Cochran… The list goes on and on.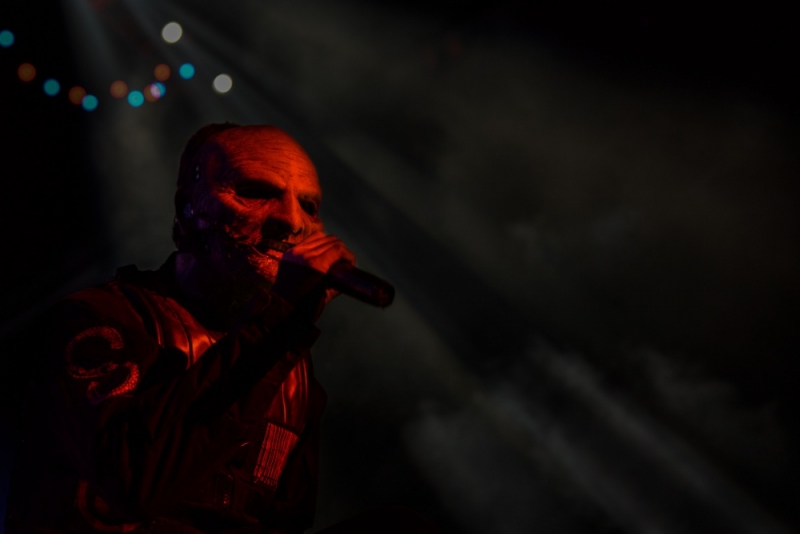 If you had to pick one of your photos that best encapsulates why you love shooting hardcore bands, which one would it by and why?
It would probably be a photo I took at Northwest Terror Fest during Young and in the Way's set. Kable Lyall, the vocalist, is staring down someone in the audience and it's the most intimidating glare. It's that eye-to-eye relationship between band and fans that makes me love metal/hardcore/etc. shows-—especially when they're at tiny venues. Artists like YAITW, whose shows are insane and allow you to get out of your head for a while, are why I love music and photographing musicians.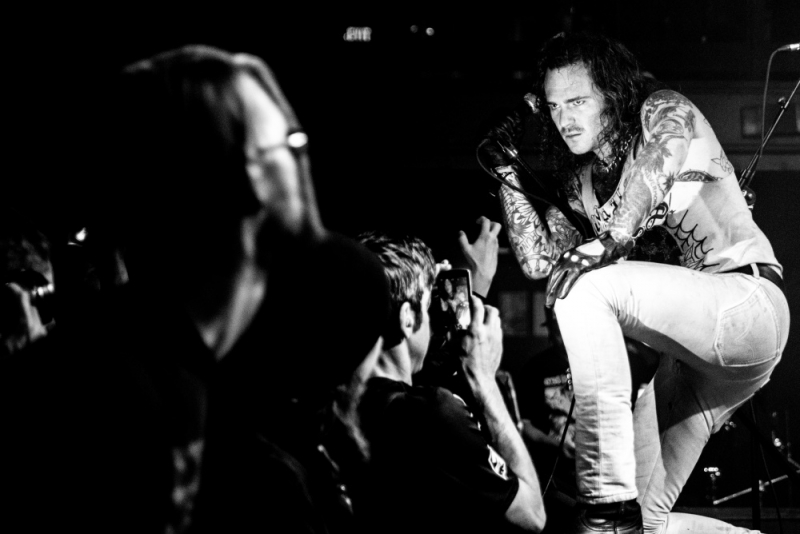 ***
See more of Teddie's work on her website, and you she's also on Instagram.
Tagged: photographer spotlight, teddie taylor