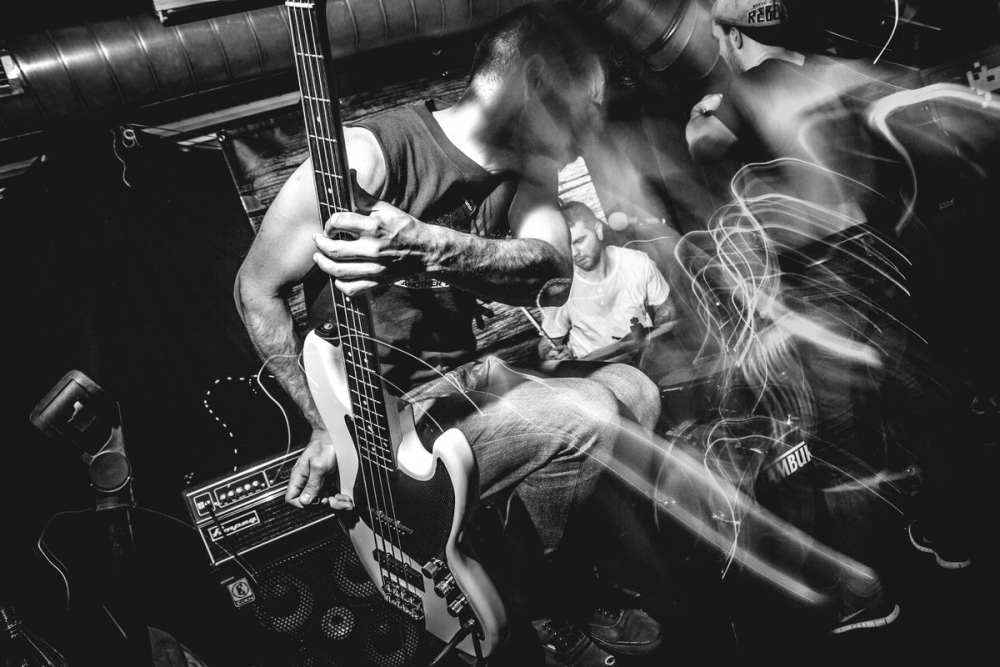 Portugal, not exactly the country that comes to mind when someone brings up hardcore, but Reality Slap couldn't give two fucks about that. Formed back in the late '00s, the Lisbon-based band count three full-lengths in their discography to date, with last year's Limitless being their first album to see release via WAR Records, the label owned by Andrew Kline (Strife, World Be Free, Berthold City.)
Citing such bands as Dmize and Outburst as influences, Limitless is Reality Slip's finest moment, and one of its sickest tracks, "Bezerk," has gotten the music video treatment.
No Echo has teamed up with WAR Records to bring you the exclusive premiere of the "Bezerk" video.
Reality Slap vocalist Johnny chimes in on the "Bezerk" clip: "This was such a fun video to make. It's a short song, but it's still worth its own video. We got most of the footage last year during our tour with Deez Nuts, Comeback Kid, First Blood, Risk it, Hellions, and Get the Shot. Thanks to everyone that was part of it. Carl and Loren did an amazing job with the air drumming, so they get the prize for best performance."
2018 is off to a fast start for the Portuguese hardcore act as they are about to embark on a European tour which you can see the dates for below. In the meantime, pick up Limitless on vinyl or CD via WAR Records, and if you prefer digital, iTunes has you covered.
Tagged: reality slap